Garage doors have long been more than just a functional necessity to protect your car. The  garage door has become a valuable part of your home's exterior thanks to new technologies and modern design solutions. Modern-style garage doors can add to the home's aesthetic appeal, but the wrong choice can also break your home's exterior design. So, to avoid this, before you settle on a particular style of garage door, spend your time analyzing some information. There are a couple of questions you should consider:  Is the exterior of my home done in a traditional or contemporary style? What colors are mostly used? What materials will match my home's exterior?
To make it easier for you to choose, we will explore some of the most popular modern garage door styles that are sure to catch your eye and enhance the overall look of your home.
5 Modern Styles of Garage Doors for Your Home
24/7 Emergency
Garage Door Service
You have made repairs to your home. You've renovated all the rooms, picked out furniture in the same style, and chosen doors and window frames that decorate your home from the outside. But do not forget about the garage door. After all, it's part of your home's exterior, too. Usually, the style of the garage door should match the style of your entire home. However, you can create some unique combinations.
Let's look at what garage door modern design options you can choose for your home:
Aluminum and Steel Garage Doors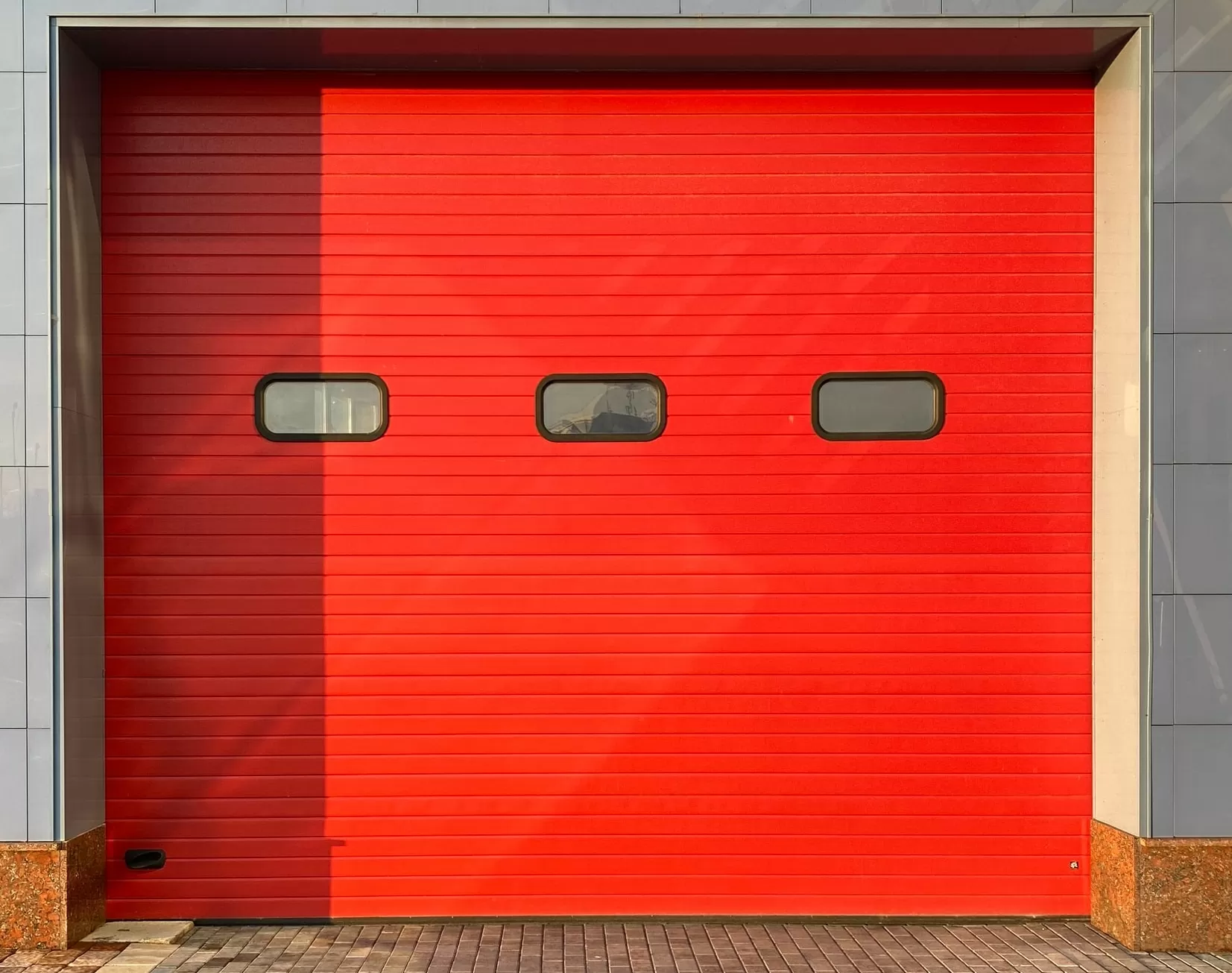 Let's start with the versatile, classic doors. These are extremely practical, durable, and easy to maintain. This is why they are very popular among garage owners. Modern aluminum and steel doors can be in various colors and designs. You can even find a design that looks like doors of another material, for example, wood. Still, many prefer the original, more traditional look that matches most house exteriors.
Insulated Garage Doors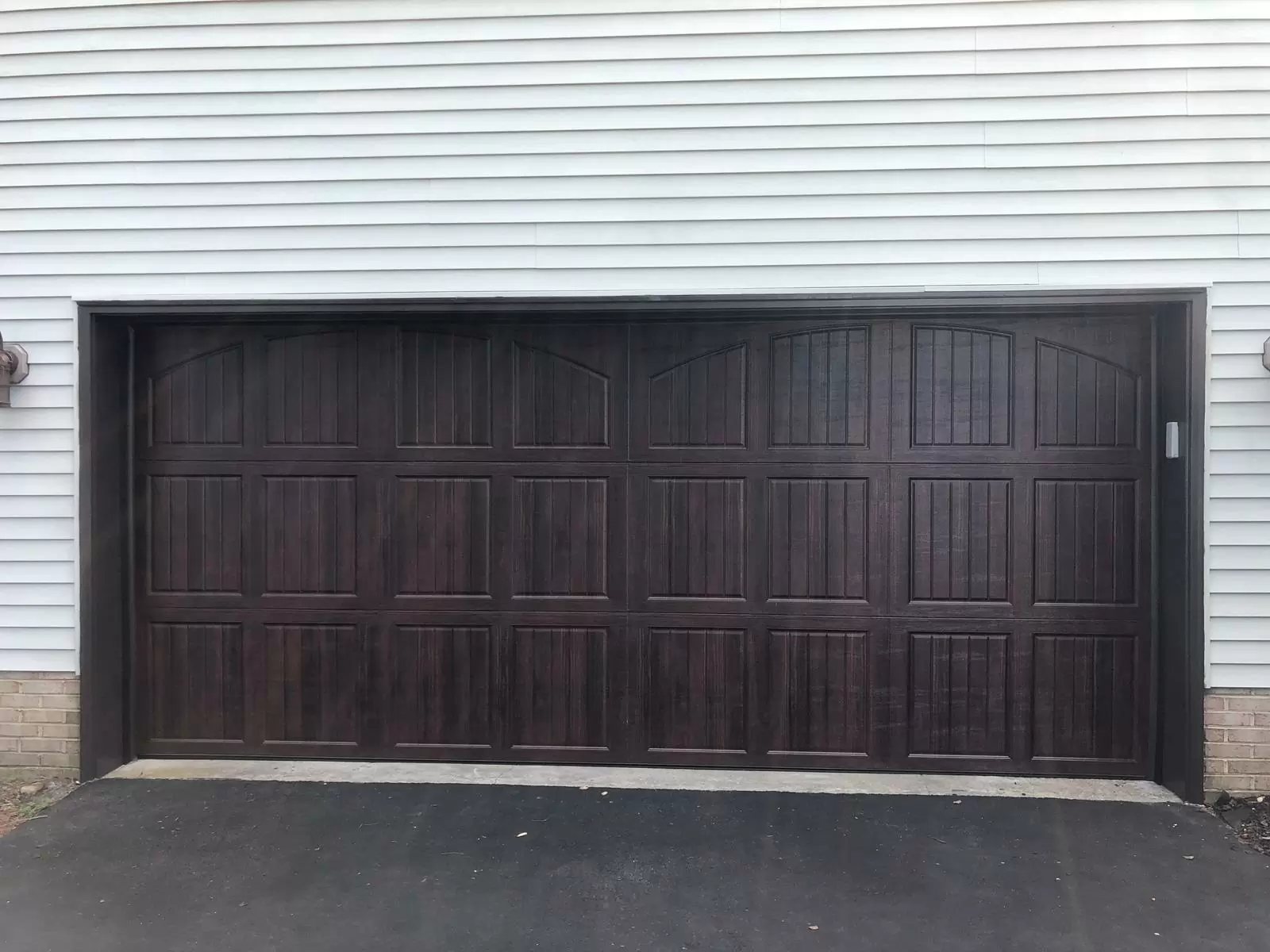 You can say, "but insulated doors are about their functionality rather than appearance," and you will be partially right. Still, if you live in a region with harsh climatic conditions, cold winters, and frequent rain and wind, you'll be somewhat limited in materials and design. Usually, it is the above-mentioned steel doors or those made of wood, but the main difference is the polyurethane foam core, which acts as an insulating barrier to keep the cold air out and the warm air in during the cold months.
Insulated doors are designed to provide additional protection and energy efficiency to your home. In addition, an insulated garage door ensures good soundproofing.
Glass Garage Doors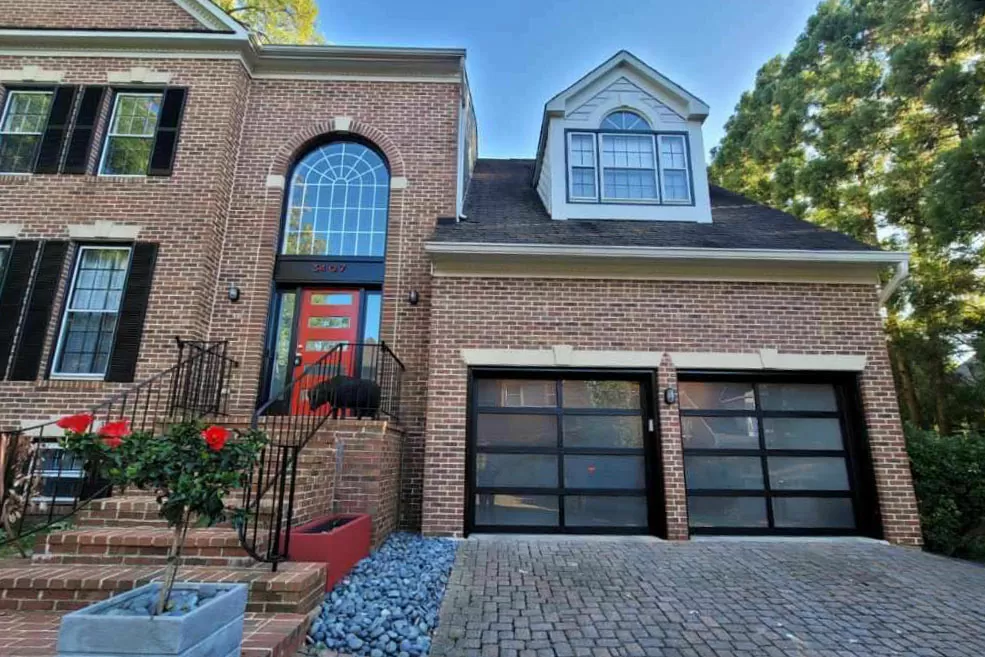 These garage doors are usually made of large, clear glass panels set into thin aluminum frames. The glass for these garage doors is very durable. The color palette of frames can be very different — you can choose bronze, black, or white garage doors. Glass options such as opaque white, opaque black, mirrored gray, mirrored bronze, and translucent black also add to the overall look. You can choose this modern garage door style for prairie house homes, where it will fit perfectly to their wooden design with many windows.
As for practicality, these modern-looking garage doors let in a lot of sunlight. So your garage will always have a warm, bright, and comfortable atmosphere during the day, and you will save on energy bills.
Traditional Carriage-House-Style Garage Doors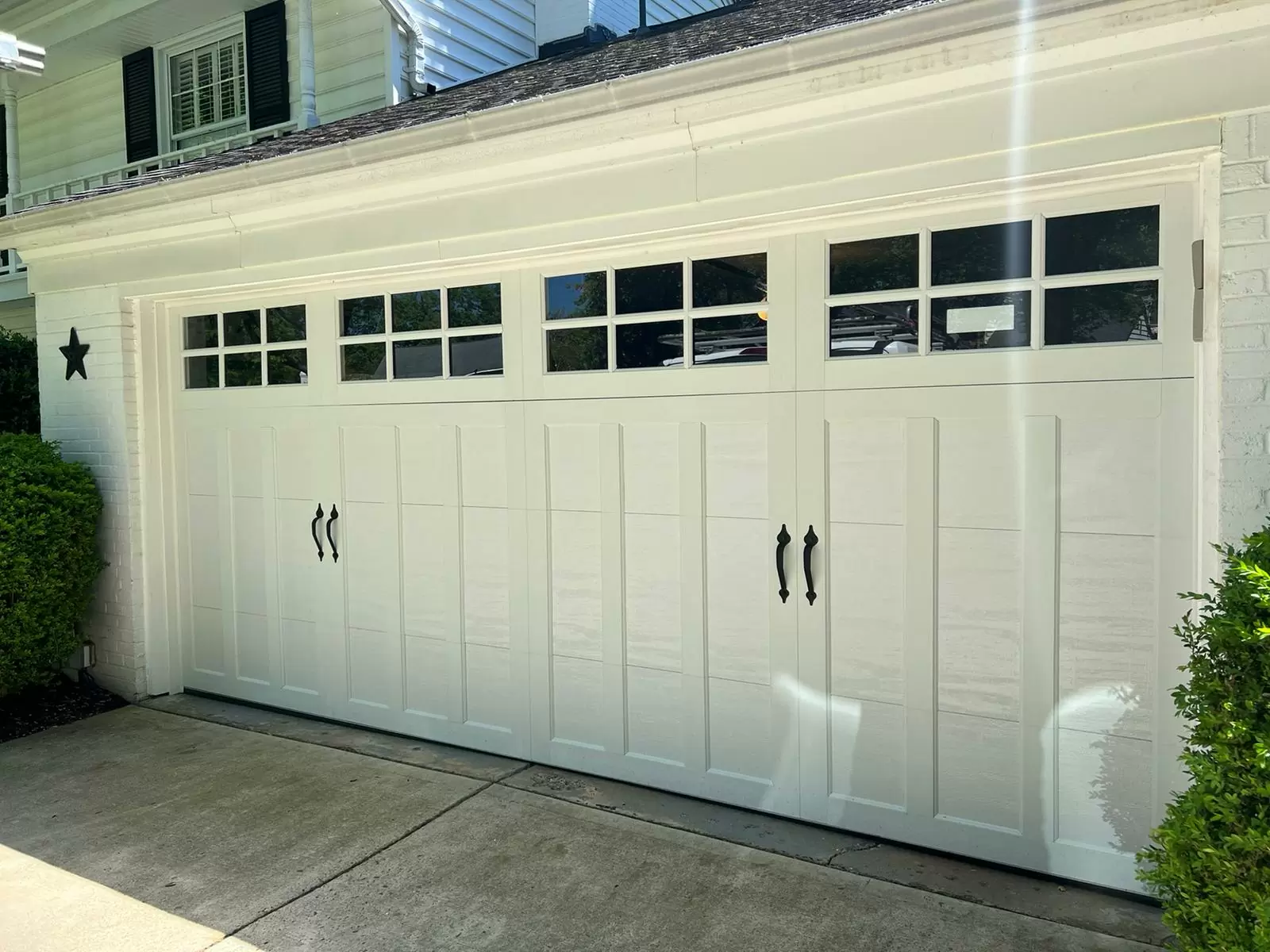 These doors look like vintage carriage house doors from the early twentieth century. However, they are much more convenient because they have a modern garage door opening and closing mechanism. Most often, carriage-house-style garage doors are made of wood but also can be made of steel.
In this case, a wood grain pattern is imitated to give the door a classic charm. Of course, such a door is only suitable for some homes, but if you like classic designs, this is exactly what you need.
Contemporary garage doors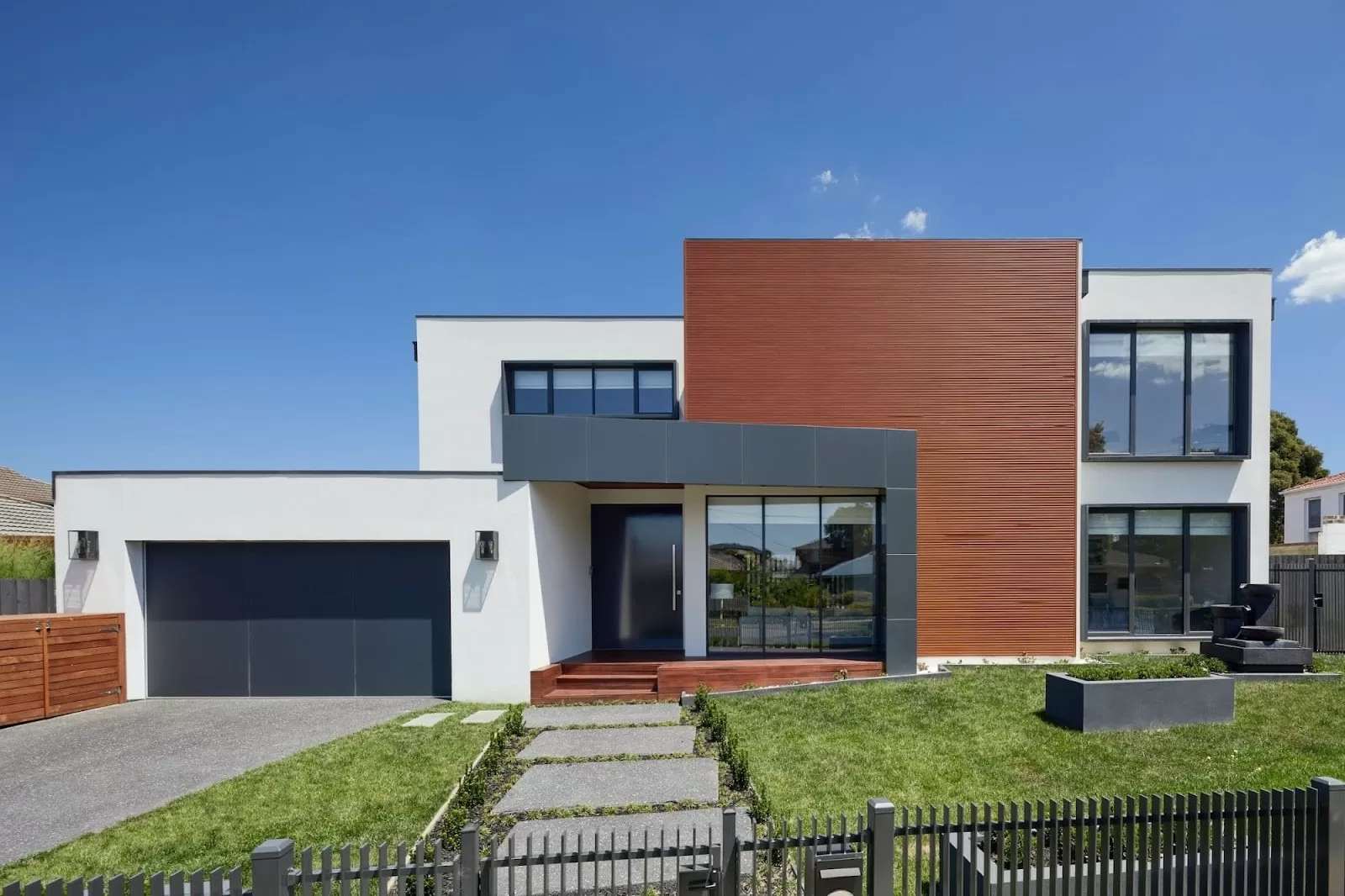 Contemporary-style garage doors are often made of incorporated materials like aluminum, steel, and glass. The latter can be made of frosted or textured glass to protect owners from prying eyes. If we talk about the appearance of these doors, clean lines, and minimalistic designs are mainly preferences. Still, simple decorative elements such as horizontal slats or panels may exist. Such a garage door would be the perfect addition to a modern, minimalist home.
Conclusion
Protecting property is not the only garage door feature. Garage doors have evolved to become an integral part of modern house design and style. With such a variety of modern garage door designs available, homeowners can now choose any material, color, and design that complement their home's architectural style. Whether it's a sleek and modern design or a more traditional and rustic look, there's a garage door to suit every taste and budget. With the right modern-style garage door, you can add curb appeal, increase your home's overall value, and make a statement that you can't look away from.
Why STI Garage Door is Your Trusted Partner
24/7 Emergency
Garage Door Service
A garage door is a structure installed for many years. On average, it is replaced once every 10 to 15 years. This means you can install a new garage door and forget about this problem for a long time. But it must be properly installed for it not to break down and pose a danger to you. Therefore, it's important to choose the right company for this job.
Our company, STI Garage Door, will gladly help you with this task. In addition to installing new garage doors, we also offer a wide range of services for private and commercial garage owners:
garage door repair;
garage door replacement;
garage door insulation;
garage door opener installation;
garage door opener repair;
garage door opener replacement;
If you still have doubts, here is what you get working with us:
Expertise. Our team of experienced technicians has the knowledge and expertise to install your garage door correctly and efficiently. We use only the highest quality materials and tools to ensure a reliable and long-lasting installation.
Customization. We offer a wide range of styles of garage doors from different materials. Our team can help you customize your garage door to fit your unique needs and preferences.
Customer Service. We are committed to providing exceptional customer service throughout the entire installation process and beyond. Our team is always available to answer any questions or concerns you may have.
Availability. We provide our services in many U.S. states. If you need urgent help, we are always at your disposal. You can submit your request 24/7, any day of the week, and we will solve your problem quickly.
Choosing STI Garage Door company for your modern garage door style installation means choosing a reliable, experienced, and customer-focused team. Contact us today to schedule your double or single garage door installation and start enjoying the benefits of a modern and stylish garage door.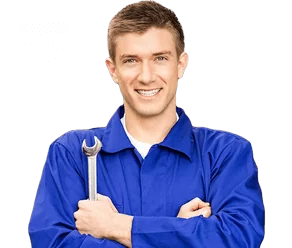 Spring Replacement
$25.00 off
Not valid with any other discounts offer!
Opener Repair
$15.00 off
Not valid with any other discounts offer!
New Garage Door
$100 off Single Door
$150 off Double Door
Not valid with any other discounts offer!
New Garage Door Opener
$50.00 off
Not valid with any other discounts offer!
Senior and Military
Extra 5% off
Not valid with any other discounts offer!
Tune-Up Special
$85.00 off
Not valid with any other discounts offer!
Show More +