A garage door spring counterbalances the door weight for it to open and close without extra effort. The heavier the gates are, the more spring force is to be used to pull against its weight.
So how much does replacing the spring on a garage door cost to contribute to safe and effective operation? Can I replace the spring myself? What factors can affect the garage door spring replacement cost? These and other questions we are going to discuss in this article.
What is the Lifespan of a Garage Door Spring?
24/7 Emergency
Garage Door Service
When it comes to lifespan, the following factors should be considered: Wear and tear, rust, and cold. Wear and tear is about how often you use the garage door and the cycle rating of the spring. One cycle is about opening and closing the door. As a rule, a garage door spring safely operates 10,000-20,000 cycles under perfect conditions, which equals opening and closing the door 3-5 times a day for over 3,000 days (8 years). If you consider that the average person wouldn't open a garage door every day, then a quality product would serve up to 15 years.
At the same time, some factors can dramatically shorten this time. The rust will increase friction between moving parts, which will cause additional damage or even a snap of the spring. Cold weather could affect the mechanical parts by weakening them, and, as you can guess, your spring is broken before its estimated lifetime. Finally, the simple lack of maintenance, such as lubricating the moving parts or deicing the door, could result in broken not only the spring but many mechanical parts of the garage door.
And, of course, the question about money eventually pops up: how much do you need to replace a garage door spring?
The type of garage door, the number of springs, their size and type, the material used, and the manufacturer have to do a lot with the service life of the home garage door spring and their cost.
For example, commercial garage doors are considerably heavier than residential ones, so springs would break more often. Each garage door type has its special mechanism, regulated by different types of springs. Springs, in turn, last a certain number of cycles, depending on the material used and the manufacturer. All these factors also affect the garage door spring repair cost.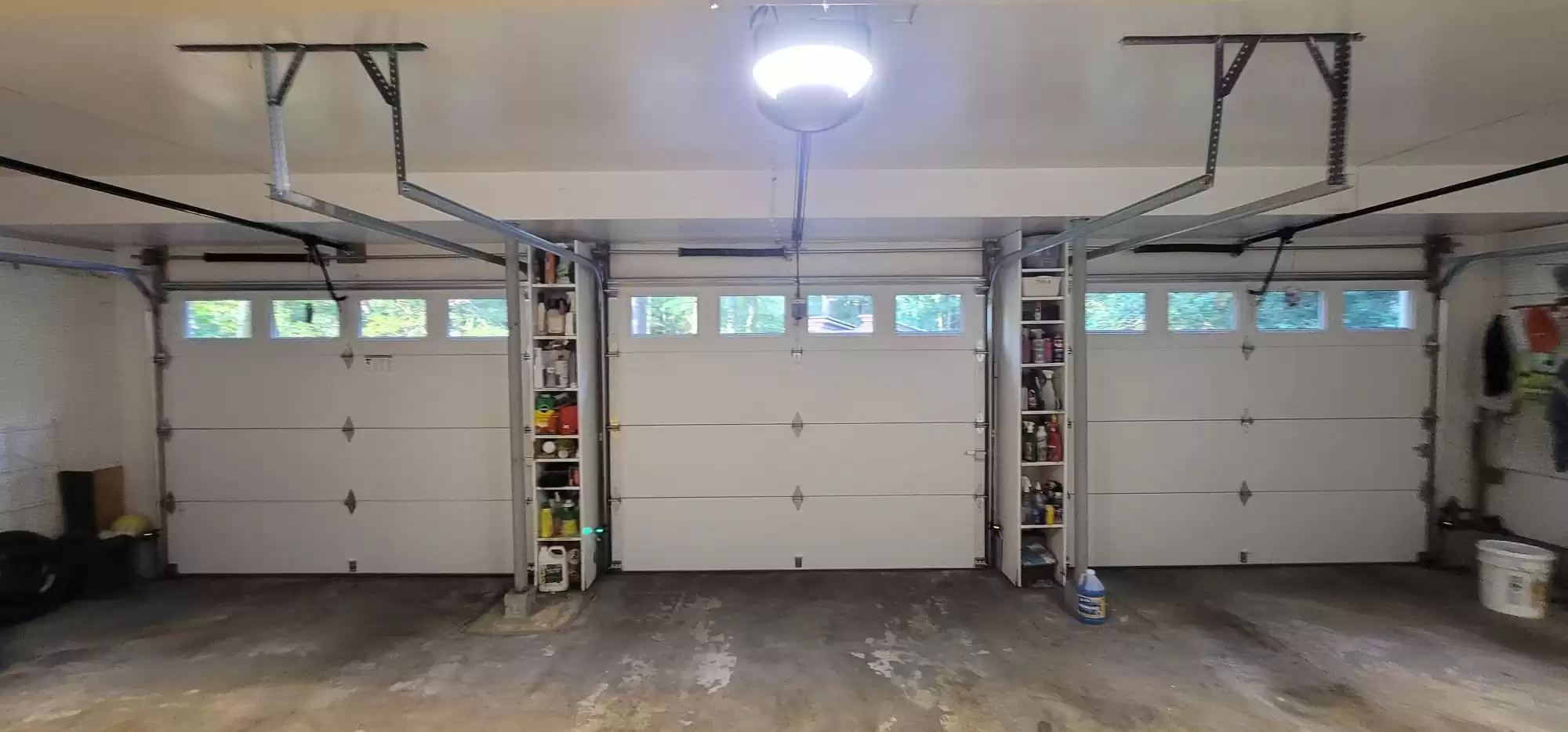 Spring Types and Replacement Cost
So, how much does it cost to repair a broken garage door spring? The type of garage doors and springs used will affect the cost of repair and replacement services.
There are two types of garage door springs, commonly used for a great variety of garage doors: extension and torsion springs.
Extension springs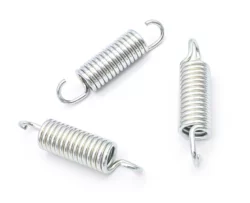 Extension springs are attached to the track supports on both sides of the garage door using cables. When you close the garage door, the strings are stretched, and when you open them — they get loose. The safety cables on each side are often used to support brackets so that the spring will not fly apart in case it breaks, hurting people. So when you choose an extension spring system, make sure to install safety cables to avoid injuries.
The cost of replacing such springs may vary, depending on the complexity of the task, the spring's quality, and whether the labor cost is included. That is, the extension spring replacement has an approximate cost of $105-$165, of which the material cost is $15-$45 and labor $80-$120 for each spring.
Torsion springs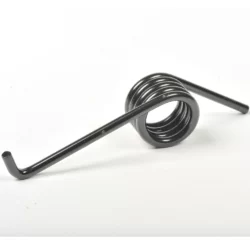 Torsion springs are mounted on the torsion tube that is responsible for keeping the springs in place. A torsion tube has a drum at each end. Torsion springs are responsible for the force to open and close the garage door, while the lifting is done by the cable and drums.
Garage door torsion springs replacement cost is about $200-$350, of which the material cost is $60-$200.
Additional factors affecting the price
When it comes to the cost of replacing garage door springs, the following factors are to be considered:
The number of garage doors:
Garage spring replacement costs for the single door will be lower than for two single or a heavy double garage door, simply because the latter require two springs instead of one. That is, the costs, on average, will be $300 for extension springs and $500 for torsion ones;
The type of garage door will affect labor prices. For residential ones, it will cost $100, and for commercial doors, it can be up to $300, depending on the complexity of the task;
In urban areas the repair cost is expected to be higher, than in rural/suburban areas;
Conversion from extension to torsion springs is about $400-$800.
Can I Replace By Myself?
Now, we answered the question, how much does it cost to replace the springs on a garage door? Let's discuss whether you can do it yourself. Before we talk about the DIY option, let us briefly differentiate between the types of springs you might need to replace: extension and torsion ones. The extension springs get more tension when stretched, while torsion — is when compressed. To distinguish between those two, look at the overhead door tracks: the extension ones are parallel to the tracks, supporting the door weight, while the torsion ones are wrapped around torsion tubes, and you can see those on the wall above the entrance, parallel to the side of the door.
Normally, you can replace the springs on a garage door yourself by measuring the door height and weight, unbolting the pulley, disconnecting safety cables, and finally — replacing the springs. At the same time, the process may be really dangerous because of the tension they are under, especially when it comes to torsion springs.
If you made up your mind to replace the broken spring yourself as you are concerned with garage spring replacement cost, please keep in mind that the second unbroken spring still remains under tension. Remember to put on safety goggles to protect your eyes, and ensure you have the winding bars in the torsion spring before loosening tension.
Labor costs aren't that high (approximate cost of $50-$150), so we would recommend contacting experts who will do those services for you.
Typically, garage door spring replacement services may be all you need to cope with the problem. Professionals can inspect all the garage door parts and see if there is a need for residential garage doors installation, replacement of some worn-out parts, or individual panels in a sectional door. They would define repair costs or the costs of garage door torsion spring replacement, perform spring garage door replacement, and ensure that the whole mechanism operates as effectively as possible.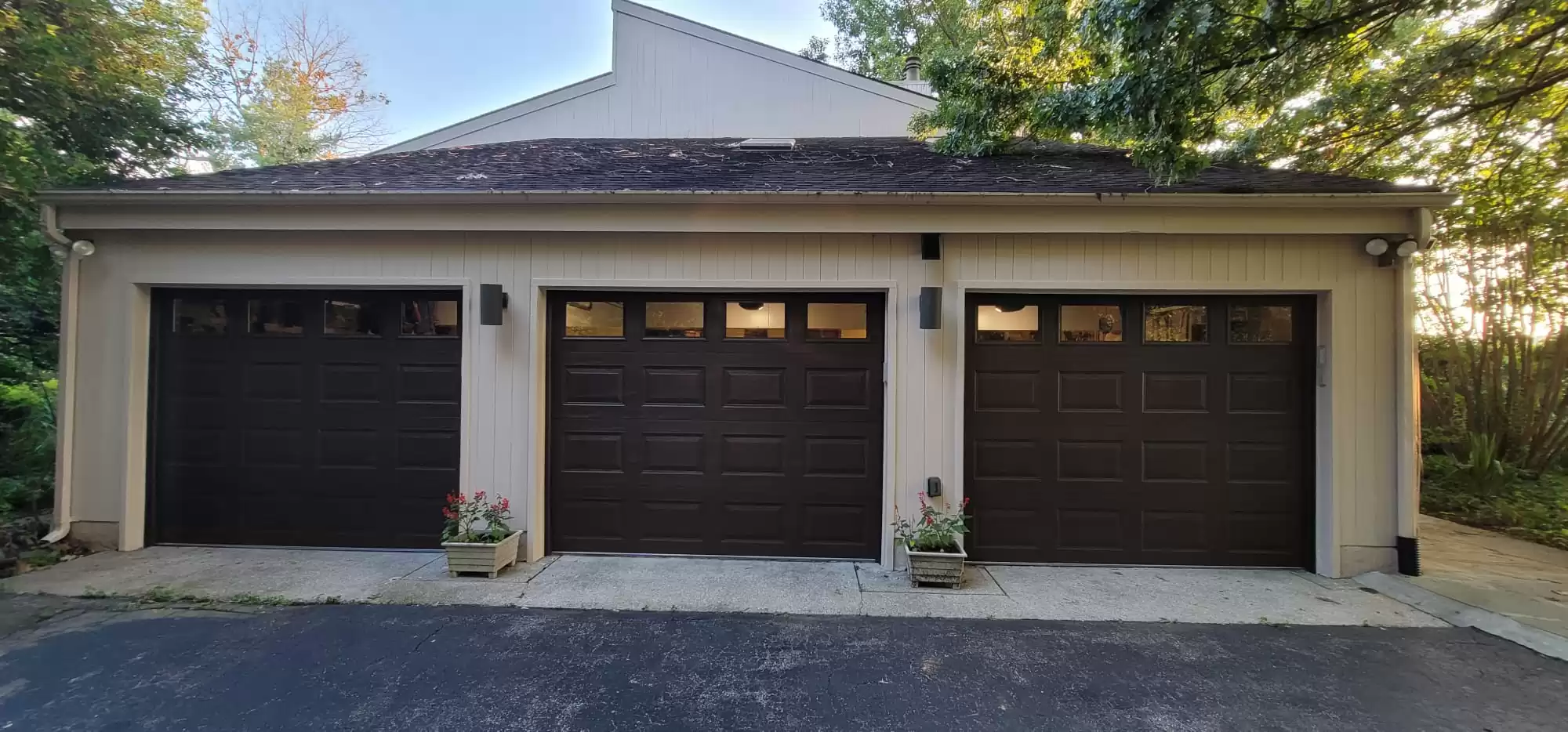 How can STI Garage Door Help?
24/7 Emergency
Garage Door Service
STI Garage Door is a client-oriented company that offers the best solutions to complex problems at a fair price. So, if you are looking for cost-effective services for garage door repair, installation, a high-tech garage opening system, or insulation for a reasonable price, STI Garage Door is the right choice.  We provide the following:
Client-oriented garage door repair and service of any degree of complexity;
Quality diagnostics and repair;
STI Garage Door professionals warrant their work based on the type of service you need;
Work 24 hours and are available on weekdays, weekends, and holidays;
High quality for a reasonable price;
Highly-trained professionals.
Moreover, STI Garage Door experts will guide you step-by-step through choosing a custom garage door. The STI Garage Door team has a great number of gates in stock, so the installation will be quick and on your terms.
The client-oriented approach is what makes STI Garage Door stand out. No matter how complex and time-consuming your problem is, the team will do their best to meet your needs and start working ASAP, right after they meet with you at your location and discuss all the possible options. After the work is finished, the STI Garage Door team ensures the client is satisfied with their work, demonstrates how the new door works and is always open and ready to answer all your questions.
No additional costs! STI Garage Door experts negotiate with you the price of conversion work at the very beginning. As soon as the issue is diagnosed, they will discuss the possible options with you, and only after the plan of action is approved the total price is announced. So it will be clear for you how much it costs to replace a garage door spring or do any other service. Do not hesitate to contact STI Garage Door professionals 24/7!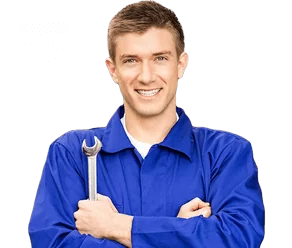 Spring Replacement
$25.00 off
Not valid with any other discounts offer!
Opener Repair
$15.00 off
Not valid with any other discounts offer!
New Garage Door
$100 off Single Door
$150 off Double Door
Not valid with any other discounts offer!
New Garage Door Opener
$50.00 off
Not valid with any other discounts offer!
Senior and Military
Extra 5% off
Not valid with any other discounts offer!
Tune-Up Special
$85.00 off
Not valid with any other discounts offer!
Show More +