Springs are vital garage door components, as they do most of the hard work when lifting and lowering the gate. Hence, springs are durable and less prone to damage than other parts.
But once the spring is broken, it can even immobilize the door, depending on how severe the damage is. So, it is essential to know what makes a garage door spring break? How do you do an emergency release? Can you open a garage door with a broken spring on your own? Keep on reading to find the answers.
What Happens if a Garage Door Spring Breaks?
24/7 Emergency
Garage Door Service
Automatic garage door openers use a certain type of spring system to counterbalance a heavyweight door as it goes up and down. Without torsion or extension springs that ensure reliable support to the cables and pulleys that actually move the gate, an opener unit won't be able to carry the door assembly.
If your door doesn't move while the motor is working, or you notice it doesn't move smoothly and hear an abnormal motor noise, or if there is a loud cracking sound, there are great chances that a spring has broken. Opening a garage door with a broken spring might cause other damage and put you or other people at risk of injury since the door can crash down at any moment. If you are not sure whether you can fix it on your own, it is safer to look out for garage door opener replacement services that will do it for you.
3 Main Reasons Why a Garage Door Spring Gets Snapped
Springs on automatic garage door systems are by far the most reliable and long-lasting components due to their crucial function. However, as with any moving parts exposed to heavy workloads, springs might get damaged too. And there are a few major reasons for that:
Everyday wear and tear: Regular wear is one of the most common reasons for garage door spring failures. Normally, a garage gate spring is designed to withstand 10,000 cycles (one cycle stands for the door lifting and coming back) which translates into about 5 years of no-repair use on average. However, the more often you use the door, the shorter its designed service life will be.
Inappropriate garage door maintenance: Eventually, the constant door use will cause springs to fail. Yet, timely and due maintenance will help prolong the spring life. Meanwhile, regular inspection of garage doors will enable you to detect the first signs of damage and prevent sudden spring breakage. To avoid straining to open a garage door when a spring breaks, check the spring condition from time to time by pulling the emergency release cord to activate a manual mode and letting the springs hold the door without a motor to see how they work. Should the door sag or tilt, the springs might need replacement.
Rust: Rust and corrosion will dramatically expedite the natural wear and cut down the spring service life. Mind using a protective lubricant several times a year to protect the spring and maximize its service life.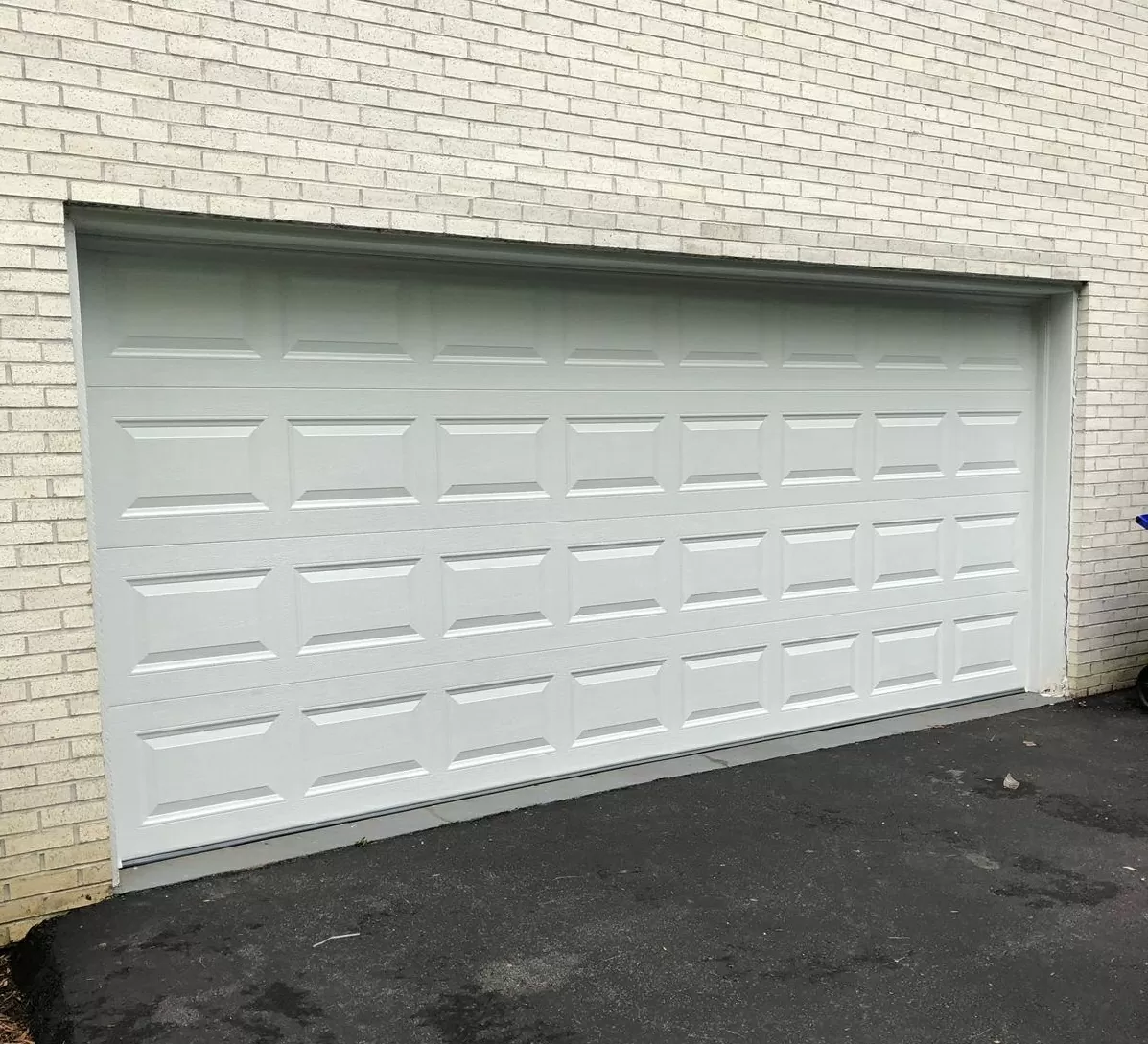 3 Steps to Safely Open a Garage Door With a Broken Spring
If you are in an emergency and can't wait for a technician, we'll explain how to lift a garage door with a broken spring to avert injury risks. Just mind using the ultimate caution and check the surroundings to make sure you have enough space to open the door.
Step 1: Disconnect the Opener
A gate with a damaged spring can get stuck in place or keep moving with some problems. Anyway, it's not worth trying to open it remotely. You will have to manually open a garage door with a broken spring to avoid further damage. For that purpose, turn off the opener and pull an emergency release cord to switch to a manual mode and disengage the door.
Step 2: Find a Helper
Remember that a garage gate is quite heavy. Without the springs, you'll have to handle all the load yourself. Don't try to open a garage door manually with a broken spring by yourself, and find a second person to help you with that.
Step 3: Lift and Fix the Door
Lift the door unit, holding it at the central part and forcing it up. Let a partner safeguard and assist you if necessary. Push it slowly up until it's along the horizontal rails. Then, you need to secure the gate in this position. For torsion spring doors, use ladders or some kind of support bars. For extension spring doors, you can also use vice clamps on each side to hold the door in an open position.
Consider STI Garage Door as Your Trusted Partner for Garage Door Repair and Maintenance
24/7 Emergency
Garage Door Service
Though you can attempt to open a garage door with a broken spring manually, it might be dangerous and, usually, easier said than done. Our best recommendation is to leave this job to professionals.
STI Garage Door has been in this industry for years, providing excellent service not only to individuals, but to businesses as well. So, if you need commercial garage door maintenance services, we'll get you covered. Also, we do all types of automatic gate repairs.
Our emergency repair team is available 24/7. Therefore, our experts will quickly come to your place at any time of the day to address your broken spring issue or do any other maintenance services for residential garage doors.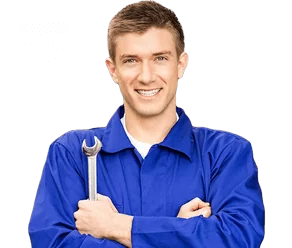 Spring Replacement
$25.00 off
Not valid with any other discounts offer!
Opener Repair
$15.00 off
Not valid with any other discounts offer!
New Garage Door
$100 off Single Door
$150 off Double Door
Not valid with any other discounts offer!
New Garage Door Opener
$50.00 off
Not valid with any other discounts offer!
Senior and Military
Extra 5% off
Not valid with any other discounts offer!
Tune-Up Special
$85.00 off
Not valid with any other discounts offer!
Show More +