When considering overhead garage door installation, many homeowners simply forget about the clearance requirements for proper door mounting and further functioning. There are certain measurements, though, you should keep in mind when choosing a garage door for your house, such as minimum garage ceiling height, minimum clearance for a garage door opener, minimum space between garage doors, and minimum garage door side clearance.
One of the most critical parameters is headroom. What is it? Why does it matter so much? What is the recommended headroom? Keep reading to find the answers and learn if you have enough space in your garage for the desired garage door system.
Measuring Garage Door Headroom
24/7 Emergency
Garage Door Service
Headroom is the distance from the top edge of the door opening to the ceiling. However, there might be other obstructions on the way, such as lightning, support beams, ductwork, etc. Then, headroom should be measured for the door to open and move freely under those obstructions.
The recommended headroom usually depends on the type of garage and the type and size of the door you are installing. Thus, a typical garage ceiling height of a standard residential garage is about 8', and the recommended required space is 12' for a manually operated and 15' for an automatic garage door. The appropriate recommendations for a standard commercial garage are 15 and 18 feet, accordingly.
Yet, before framing the door opening, it's strongly advisable to make individual headroom measurements, especially when there are added obstructions to be taken into account. Measuring the headroom won't take much time and effort and will eliminate the risk of choosing the wrong door size and configuration since door frames not matching the recommended headroom should have different track configurations installed.
You just need a tape measure to define the distance from the top of the door frame to the ceiling. If you have a standard garage ceiling height and know the door opening height, you can subtract the door height from the garage ceiling height.
One more thing to consider is obstructions and hidden obstacles, which might hinder the door operation. In the case of multiple obstacles at different levels, the lowest one will be the starting point for the headroom measurement.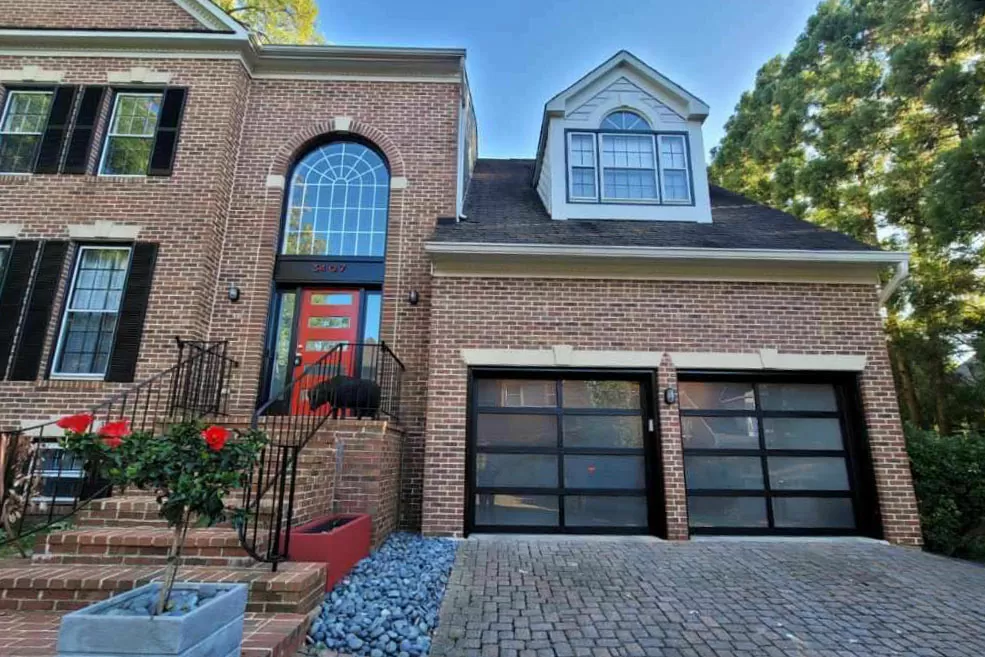 Minimum Torsion Spring Headroom
Most often, garage doors come equipped with torsion springs. This type is sturdier and more long-lasting than extension springs and ensures smoother door run, better balance, and stability. At the same time, torsion springs eat up more space above the door.
This factor should be taken into account, as well as the door track radius, which is 12' for a standard track. Yet, this figure can vary from 10' to 15' depending on the door height and the track size. Considering that, the torsion spring headroom will vary from 10' to 21', respectively. Door models with automatic openers require additional 2'–3' of headroom.
How to Convert to a Low-Headroom Garage Door
The standard required headroom for garage door installations ranges between 12' and 18'. For example, a common 7' residential garage door calls for a minimum garage height of 12' for the whole mechanism to work, while the door itself takes only 8′.
However, there are situations when the headroom figure is less than required. How do you achieve that? There are solutions for reducing the required minimum clearance. Thus, special low-headroom conversion kits with double-channel tracks allow for lowering the required headroom figures to 9'–12'.
Besides, when it comes to torsion springs, they can be mounted on the back of horizontal tracks using the so-called low-headroom mount to fit in spaces with insufficient headroom. For this type of installation, minimum recommended clearances vary from 4'–7'.
At the same time, additional hardware comes with added costs. You should be ready that it will add a few hundred dollars to your installation budget. And one more detail is that low-headroom track will limit the types of door openers you can use.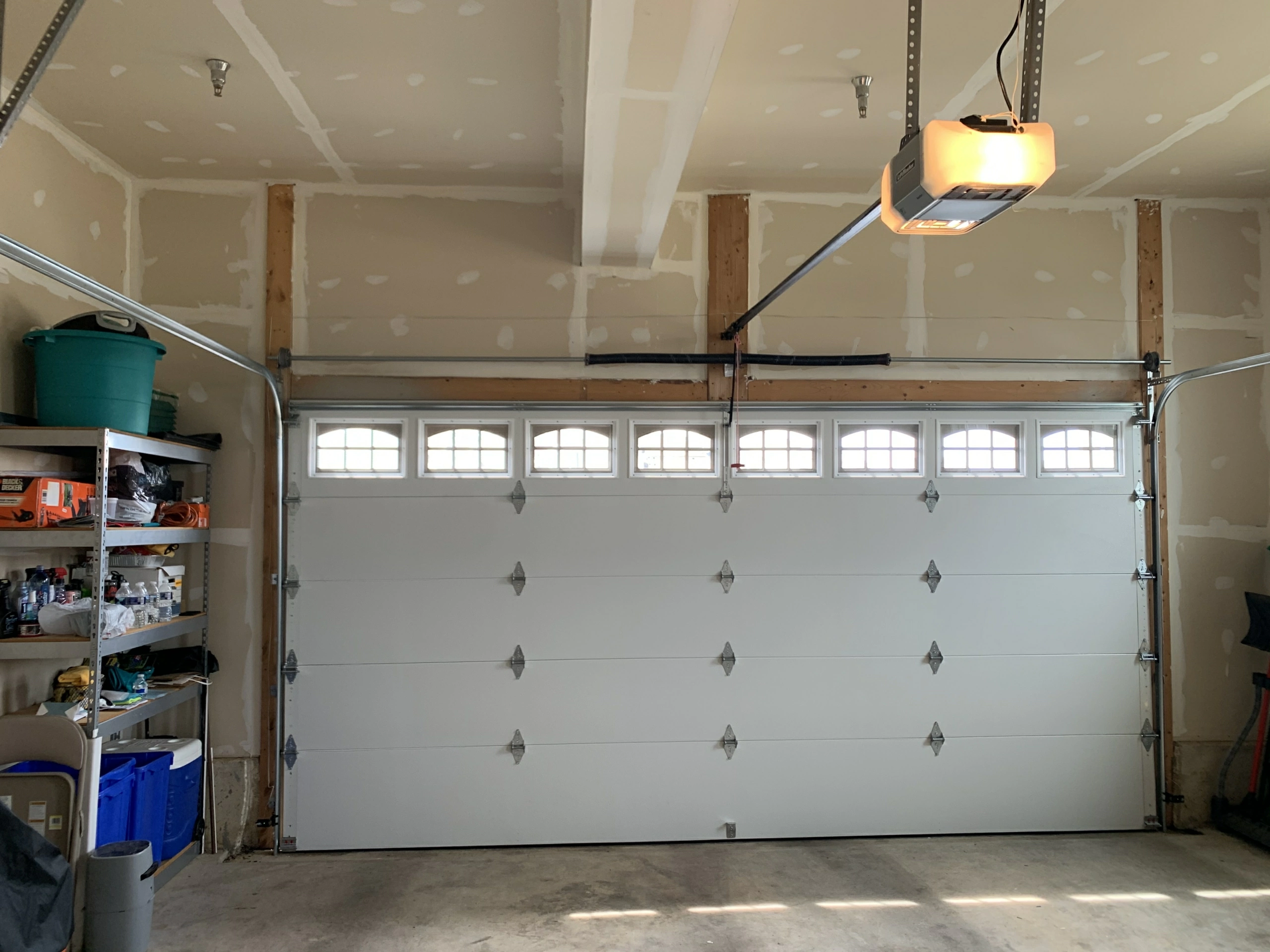 Why Choose STI Garage Door as Your Trusted Partner
24/7 Emergency
Garage Door Service
A garage door is a crucial part of your home security shield, especially if your garage shares an entrance with a house. Hence, a properly installed quality garage door is not only about convenience but also about protection and peace of mind.
If you reside in Virginia, Maryland, or Washington, DC and are looking for a reliable and professional garage door service for door installation or replacement and further maintenance, look no further. STI Garage Door is the best partner you can find in the area.
With over six years of experience in garage door repairs, we know our onions and have enough expertise to realize complex solutions and complete hard tasks. We'll come to help, whatever issue you have.
The works we've finished speak for themselves. We serve commercial and residential projects alike and deliver excellent results. Whether you need to upgrade an existing door system or seek to install a completely new door, we'll select the best solution to match your needs, preferences, and expectations. Besides, we do all types of repairs and provide routine maintenance to keep your door system in a good serviceable condition.
In addition to professionalism and top-quality service, our standout feature is an emergency service. Our expert team is available 24/7. It means you can call us even at night, and we'll come to help since the needs and problems of our customers are our top priorities.
Feel free to contact us in your area, and our specialists will readily answer all your questions or come to you as soon as possible if needed.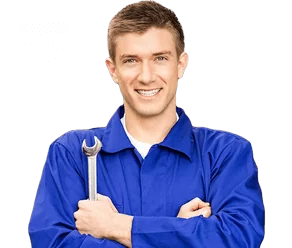 Spring Replacement
$25.00 off
Not valid with any other discounts offer!
Opener Repair
$15.00 off
Not valid with any other discounts offer!
New Garage Door
$100 off Single Door
$150 off Double Door
Not valid with any other discounts offer!
New Garage Door Opener
$50.00 off
Not valid with any other discounts offer!
Senior and Military
Extra 5% off
Not valid with any other discounts offer!
Tune-Up Special
$85.00 off
Not valid with any other discounts offer!
Show More +