Understanding the costs is the key to smart budget planning. If you're thinking about insulating your garage door and don't want the refit cost to go overboard, you've come to the right place.
In this article, we'll look at different insulation methods and types of insulating materials, as well as consider how they impact the final garage door insulation cost. Can you remodel your garage door on your own? Should you hire a pro service to do the job? Or is it better to purchase an already insulated garage door? How much do insulated garage doors cost? Keep on reading to find the answers.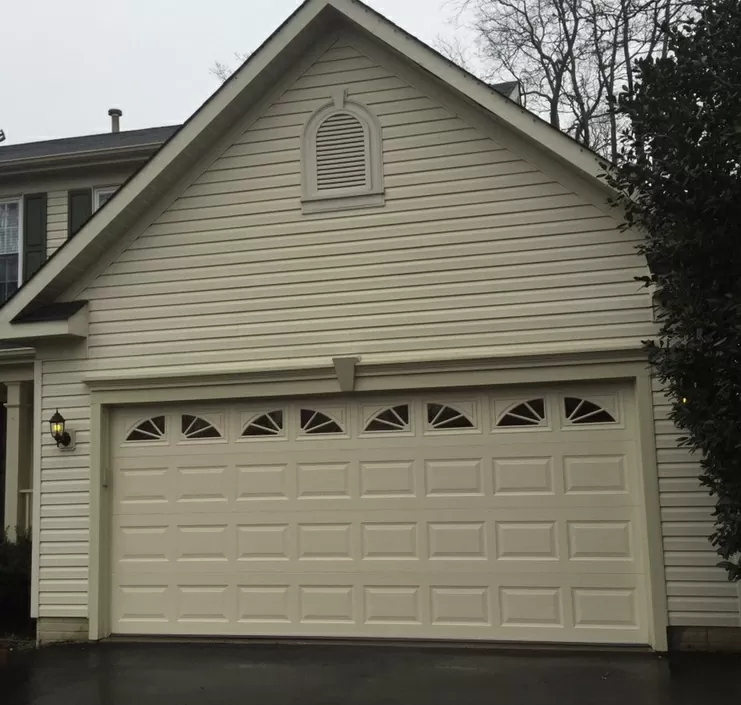 Garage Door Insulation Benefits
24/7 Emergency
Garage Door Service
Do I really need garage door insulation? That's the first question many homeowners ask themselves, since any refit project will bring costs, and those costs might appear quite expensive. So before delving into the estimation of the cost of insulating a garage door, consider the benefits it offers:
An insulated garage door will greatly improve thermal control, making your garage cooler in summer and warmer in winter. It's a big plus if you want to convert this space into an entertainment or hobby room, guest bedroom, home cinema, etc.;
Insulation works well to reduce street noise. If you use your garage as your home workshop or for your music band rehearsals, proper noise reduction is essential to avoid disturbing other people outside. It will make your garage a quiet place too;
If your garage is a part of your home heating system, the door insulation will work to minimize your energy bills by preventing the hot or cool air from sneaking out and optimizing the operation of your home HVAC. As such, garage door insulation is an improvement that will add value to your house should you want to sell it at some point.
Factors the Cost of Garage Door Insulation Depends On
How much does an insulated garage door cost? Well, there is no uniform formula for calculating the end price since it's impacted by multiple factors. So, when doing the cost estimates and calculations, consider the following factors that can lower or bump up the project price.
Factor #1: Material Type
It's a prime impact factor, and for a good reason. Different types of materials come at different prices. Some of them are cheap, while others are pretty expensive.
Material price is determined by its physical characteristics, insulating properties, durability, and longevity. A good insulating system is one that comes at a reasonable price and will serve you for a long time. It should survive the active daily usage and remain efficient.
Besides, the material thermal efficiency or the so-called R-rating is yet another important aspect to check. The higher this metric is, the better insulation efficiency you'll achieve. However, overpaying for a high R-index is a waste of money if the rest of the garage surface is uninsulated.
Factor #2: Insulation Thickness
The cost of garage door insulation will escalate, pro rata, with the thickness of the insulation layer since you'll have to use more insulating material. While a higher thermal efficiency will lower the energy costs and compensate for the insulation price in a way, too thick insulation will add weight to a whole door system and speed up the mechanical wear of the opening mechanism.
Factor #3: Insulated Surface
The bigger the door area that needs insulation, the higher the price. It's simple. However, unlike with the walls or ceilings, the total insulation area for garage gates is smaller, which won't hit your remodeling budget too much.
Factor #4: Installation
If you install the insulation system on your own, you can cross out the installation cost. Yet, if you hire seasoned workers to do the job, you'll have to add labor costs to the cost of garage door insulation.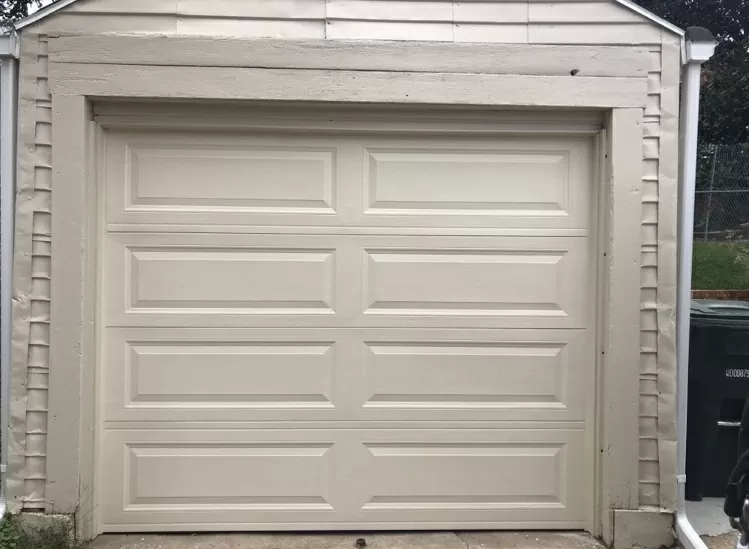 Garage Door Insulation Pricing: DIY Method vs Professional Service
24/7 Emergency
Garage Door Service
When it comes to garage gate insulation, you will have to choose between doing it by yourself or entrusting this job to professionals. In both cases, you'll have to pay for the materials. The difference is only in labor and job-related costs.
In contrast to garage door installation or repair, insulation is a job you can handle on your own and, thus, reduce the final cost by saving on the mounting and delivery rates. Most popular types of insulation for garage doors include:
Flexible insulation: You can use fiberglass fiber (that comes in batts or a loose-fill form) or cellulose fiber to stuff the door panels. Cellulose is getting more and more popular thanks to its fire resistance, heat retention, and eco-friendly properties;
Rigid insulation: These are foam boards made of polystyrene that boast prominent insulating characteristics and are very easy to install;
Reflective insulation: Boards or rolls with a reflective aluminum lining are of great use for premises that heat up too much.
By and large, the average pricing of an insulated garage door falls within a $300-$900 range. Rigid foam boards and fiberglass batts are the most cost-effective materials that offer tool-free installation. One of the priciest materials that might significantly bump up the project cost, even if you do the work on your own, is spray foam. On the other hand, though, it ensures the best coverage.
With a professional service company like STI Door Garage, you'll get a turn-key solution embracing the cost of both materials and labor, and you will only have to choose the types of insulation to match your budget. Overall, this option tends to be a bit more expensive than a DIY method. Yet, reliable work quality and service guarantees provided by professional companies are worth the price.
What Is the Cost of an Already Insulated Garage Door?
Wonder if a new pre-insulated door is a better alternative? If you do have plans to replace yours, getting an insulated model is certainly a choice. Not only will you elaborate your overall house exterior with a new door design and enhance your home security system, but you'll also further level up your home insulation. So how much are insulated garage doors? Depending on the insulating characteristics, a new insulated garage door will cost from $1,200 to $2,500.
However, if you have a quality door and simply seek to upgrade it, installing an added insulation system is certainly a more affordable alternative than buying a brand-new door.
STI Garage Door: Your Trusted Partner in Garage Door Services
24/7 Emergency
Garage Door Service
Not sure if you can cope with garage door insulation on your own? If so, STI Garage Door will readily become your licensed home improvement contractor. Dedicated to quality and closely focused on customer needs, STI Garage Door is a certified company that has all types of garage door insulation services on its list.
The company can help revamp garage gates in residential homes and comes up with commercial garage door insulation services for commercial sites using heavy-duty door systems.
With STI, you can rest assured you'll get the best solution for your garage door insulation and the job will be done professionally. Contact STI Garage Door today and their experts will work out the best price quote to match your request.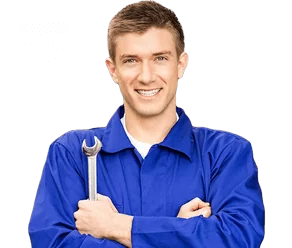 Spring Replacement
$25.00 off
Not valid with any other discounts offer!
Opener Repair
$15.00 off
Not valid with any other discounts offer!
New Garage Door
$100 off Single Door
$150 off Double Door
Not valid with any other discounts offer!
New Garage Door Opener
$50.00 off
Not valid with any other discounts offer!
Senior and Military
Extra 5% off
Not valid with any other discounts offer!
Tune-Up Special
$85.00 off
Not valid with any other discounts offer!
Show More +