Have you checked your garage doors lately? Do you know what condition they are in? You did? Awesome! But if you didn't, we can't stress enough how important it is. Regular checks give you an idea of how long the doors will serve and what kind of breakdowns to expect in the future. Beyond that, it's a question of safety for you and your loved ones, as faulty garage doors can cause serious injuries. That is why we decided to create a garage door safety checklist that will help you thoroughly check your garage doors, regardless of their type.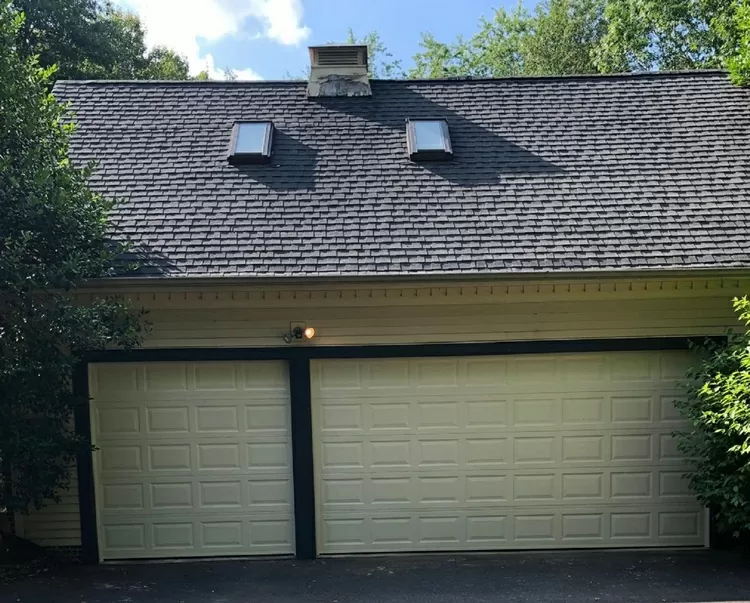 Garage Door Safety Checklist: Main Things to Keep in Mind
24/7 Emergency
Garage Door Service
This section contains all the necessary garage door safety tips that will help you thoroughly check your doors for faults and their general condition.
#1. Check Photo Eye Sensor Installation
Your automatic garage doors should have sensors placed on either side of the door, about 15 centimeters off the ground. Check this indicator and also whether they are securely fixed to the wall.
#2. Check Eye Sensor Functionality
A faulty sensor can prevent the garage door from opening correctly, which is why it's worth checking. Take any object above 15 centimeters and close one of the sensors with it. Then press the close door button on the remote control. A properly functioning sensor will prevent the door from closing. It will stop the motor from moving the door down.
#3. Check The Mechanical Reverse
The next item on our garage door safety checklist is the door reverse test. Take a wooden board and place it at the edge of the door. After that, press the button to close the doors. A correctly functioning reverse on run opener system will roll the door in the opposite direction after a short closing as soon as the door touches this board.
#4. Check The Balance
For this test, you must switch the door opening to manual. After that, open and close the garage door without force, listening to your sensations and sounds. The door should move smoothly up and down, without stutters squeaks.
After that, open the door and leave it hanging in the middle of the path. A serviceable door will hang in the place where you stopped it and will not fall down.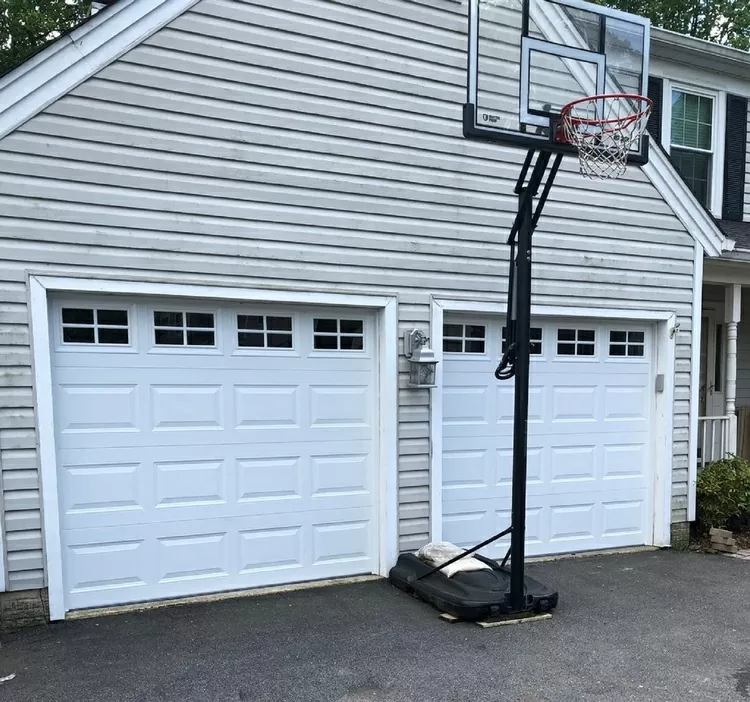 #5. Check Door Springs
The next step on our garage door safety inspection checklist is checking springs. Garage doors can be divided based on their springs, of which there are only two types: torsion and tension. The first type is located at the top of the door parallel to the door, while the second type is perpendicular to both sides of the door.
However, regardless of the kind of springs, checking them is extremely simple. You just need to close the garage door and visually assess the condition of the springs. Are there any cracks on them, are squeaks heard? If there are creaking sounds, you should lubricate them. If there are more severe problems, we recommend that you seek help from a specialist.
#6. Check Door Pulleys
It is vital to check garage door pulleys for signs of wear, as they are under constant stress. Perform a visual inspection, and at the slightest hint of a malfunction, you should seek help from a specialist since it is extremely difficult to cope with their replacement alone and without special tools. Once you've done that, move on to the next item on the garage door safety list.
#7. Check Lifting Cables
The cables should also be carefully inspected for damage and loose strands. Also, you should carefully examine the parts of the cables located at the bottom of the roller bracket, as they are most subject to wear.
#8. Check Rollers
Next, you should check the condition of the rollers, which show their wear in different ways. If your garage doors have nylon rollers, check them carefully for cracks and chips. If you are the owner of steel rollers, you should inspect them for deformations.
#9. Check Upper and Lower Door Mounts
The brackets at the top and bottom of the door should be well secured, so we advise you to check each bolt and tighten them as much as possible. Garage doors are in frequent movement, which can loosen the bolts.
#10. Check Door Hinges
Another item on our garage door safety inspection list is the hinges check. The hinges are also under constant pressure and are often set in motion, so they can quickly become unusable. Check that the hinges are secure and tighten any that are loose. However, any other manipulation of the loops is extremely dangerous, and you should contact a specialist for help.
#11. Check The Bottom Rubber
Without a rubber pad at the bottom of your garage door, dust, dirt, debris, water, and snow from outside will enter your garage, so checking it out is also a must. Remember this rubber with your hands and make sure that it has not become brittle or cracked. If the condition of the rubber pad is critical, you can easily replace it yourself.
#12. Check Garage Door Seal
The last item on our garage door safety checklist is to check the seal around the perimeter of the garage door that also protects your garage from wind and moisture from outside. Just like with the bottom rubber strip, inspect the seal around the perimeter of the garage door. If you see visual damage or wear, these pads are easy to replace.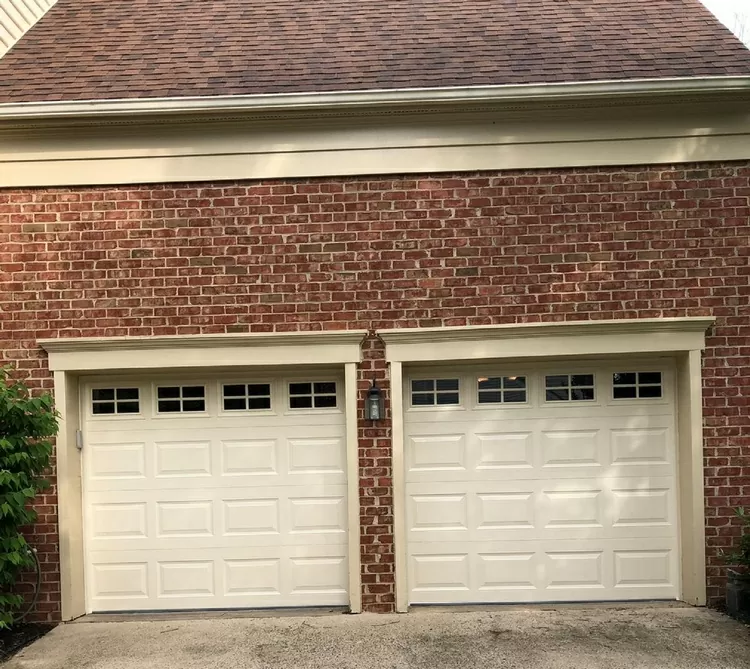 Consider a Trusted Garage Door Security Professional Service – STI Garage Door
Garage doors are a complex mechanism. While manufacturers allow for some degree of self-maintenance, most breakdowns cannot be fixed without the involvement of specialists. If your garage doors malfunction, STI Garage Door experts will provide you with professional repair services. And the list of services includes the following:
Door installation;
Wiring services;
Insulation services;
High-tech openers installation.
If you still have questions about garage door safety features, just drop us a line, and our managers will consult you on all your questions.
Wrapping Up
24/7 Emergency
Garage Door Service
As you can see, the list is quite extensive, and you need to check almost every inch of the garage door. However, despite this process seeming routine, it is the key to garage door safety. Carry out such an inspection regularly and avoid the risk of breakdowns and injury.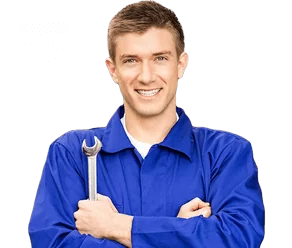 Spring Replacement
$25.00 off
Not valid with any other discounts offer!
Opener Repair
$15.00 off
Not valid with any other discounts offer!
New Garage Door
$100 off Single Door
$150 off Double Door
Not valid with any other discounts offer!
New Garage Door Opener
$50.00 off
Not valid with any other discounts offer!
Senior and Military
Extra 5% off
Not valid with any other discounts offer!
Tune-Up Special
$85.00 off
Not valid with any other discounts offer!
Show More +