How often do you use your car, and how often do you use your garage? On average, every car owner in the United States opens and closes the garage door about 1,500 times a year. And not just to go somewhere. After all, the garage can sometimes store other vital things in addition to the car.
The garage is one of the essential parts of your home. Therefore, you need to pay special attention to ensuring that all the components in your garage work flawlessly.
In this article, we want to talk about garage door torsion spring problems. We want to pay special attention to them because they have the most significant impact on the proper functioning of a garage door, namely the ability to close and open without issues.
We will tell you what function the springs perform, how long garage door springs last, and what types they come in. This article describes the signs by which you can determine the failure of garage door springs. And we will also explain why you should not repair or replace the broken garage door spring yourself. This article will be helpful to absolutely all garage door owners.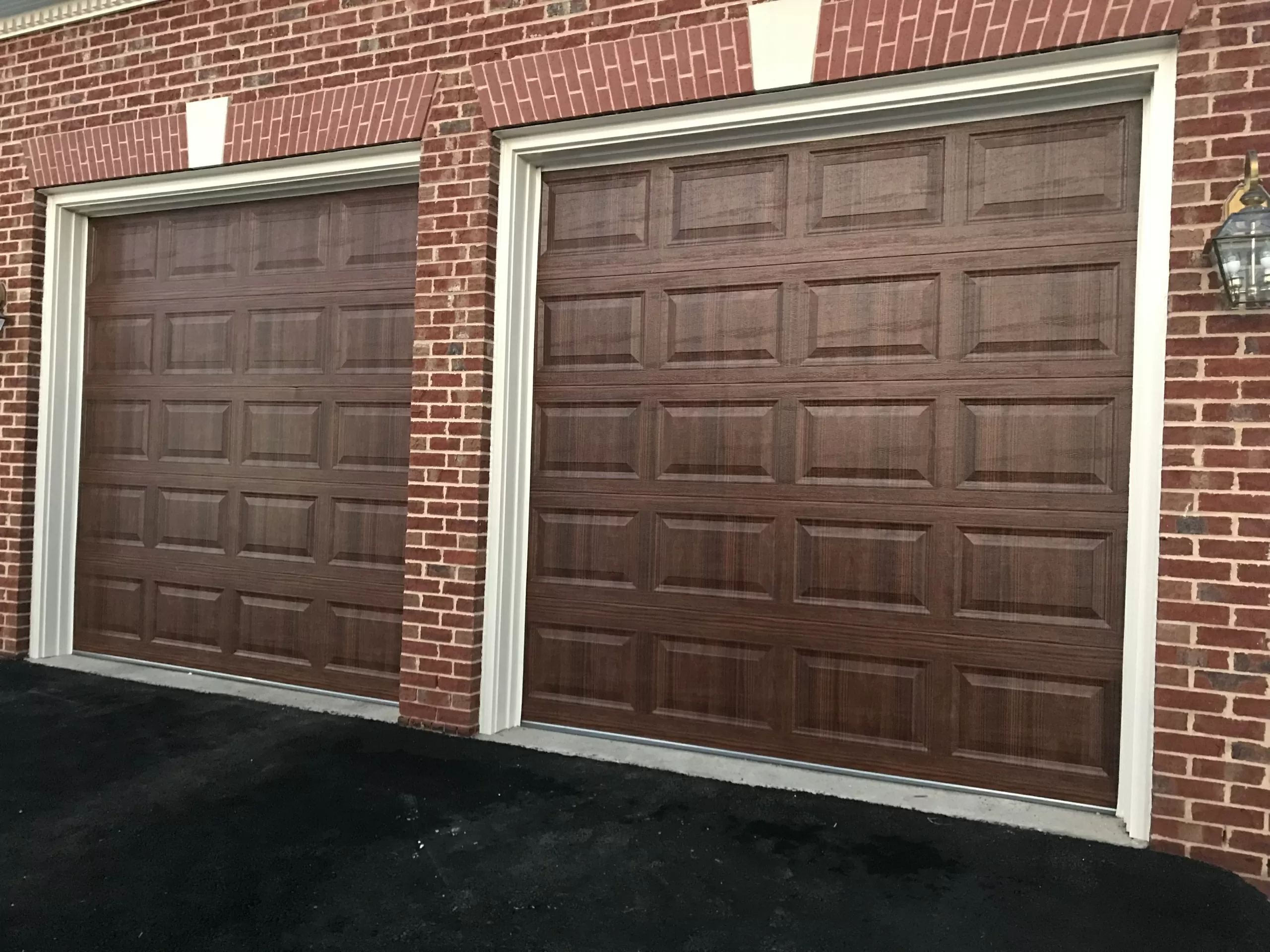 How to detect the broken garage door spring
24/7 Emergency
Garage Door Service
Garage doors typically weigh between 70 and 120 pounds. As you can see, this is a challenging item to lift. That's why there are garage door springs. They make it easier to raise and lower the garage door. It doesn't matter if you open the door manually or with a garage door opener.
Garage door springs come in two types: torsion springs and extension springs. Torsion springs are usually used for larger, heavier garage doors. If you look around your garage, you will see torsion springs above the garage door. Extension springs are located on the sides of the garage door or above the horizontal tracks.
The garage door springs are firm. They have cables connected to them, which activate the garage door opener. When you turn the cable, the spring tension increases. From the increase in spring tension, the door rises. The location of these cables depends on the type of garage door opener. As you can imagine, if the cable or the garage door torsion spring is broken, the door may not open.
How to check if the garage door spring is broken
To avoid problems with your garage door, you need to know what a broken garage spring looks like and conduct a regular inspection of your garage door springs. It is recommended that you do this several times a year. To examine the springs, go inside your garage and close the doors. During the inspection, you may notice things like:
Torsion springs and extension springs are durable. They can withstand about 10,000 cycles. If you use your garage door every day, the spring will last you 7 to 14 years. But sooner or later, they will wear out anyway. As a result of wear and tear, they weaken and sometimes even break.
Check to see if there are any gaps in the spring. These gaps are also the signs the garage door torsion spring has broken. Such damage is a serious reason to replace the springs.
This usually occurs due to wear and tear when the spring has been used for quite a long time. In the case of the weakened springs, a garage door spring adjustment may be enough. In some cases, it is better to replace it. If you are in doubt whether the spring should be repaired or replaced, consult a professional.
The spring is a metal object, susceptible to corrosion, especially in high humidity areas. Because of rust, the spring's resistance to winding increases, consequently increasing the load. Over time, corrosion causes the spring to crack. You can prevent rust by applying lubricant to the spring several times a year. You can also install springs with a special protective zinc coating.
Another way to detect signs your garage door torsion spring is broken is to try to open the garage door manually. Turn off the automatic opener before doing so. If there is nothing wrong with the springs, you will be able to open the door easily enough, and the resistance will be minimal.
If you have an automatic garage door opener, you can do a test. Follow these steps:
Fully open the door.
Press the door close button on the remote garage door opener or the garage wall.
While the garage door is closing, try to hold the garage door from below.
If everything is working correctly, and there are no signs your garage door spring is broken, the garage door should stop closing and return to the open position. If not, the garage door has a problem with either the sensors or the springs.
Can I replace the garage door spring myself?
You can inspect and identify garage door spring issues. You can also pick out the springs yourself. It is not that difficult. On our website, you can find step-by-step instructions on how to choose garage door extension springs. Still, we do not recommend repairing or replacing your garage door springs yourself. You have at least two reasons not to perform replacement yourself:
Safety reasons. Garage doors are very heavy. A damaged spring can cause you to be injured by the garage door or other parts.
It is not so easy. At first glance, it may seem that the spring is easy to replace. But consider the weight of the garage door and the tension of the torsion spring. One wrong move can lead to a dangerous situation.
That's why it's best to call in the professionals. Our company STI Garage Door is always happy to help our customers with big and small garage door problems.
You can read about how to tell if garage door springs are broken and need repair in the next section.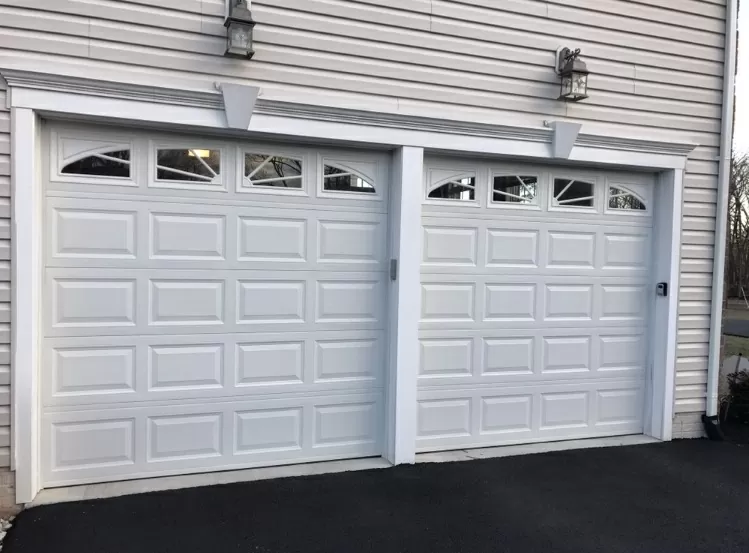 11 signs of a broken garage door spring
How do you know if one or more garage door springs are no longer functioning? Here you will learn the 11 main signs of a broken garage door spring:
1. Door not responding
You're about to drive on business. You walk up to the garage to get into your car, press the garage door opener button, and… nothing happens. The door just doesn't respond in any way. There may be different reasons for this. For example, it could be a faulty opener. If everything is fine with the device and sensors, but the door still doesn't open, it is better to call a technician for an inspection and troubleshooting.
2. Loose Cables
Torsion spring cables should be tight in their normal state. If, however, you notice that they are sagging and dangling, it is not good. However, the issue here is not with the cables but with the torsion spring. The torsion spring has a very high tension. Because of this tension, the cables are held very firmly in place. But when the spring is damaged, the tension is lost, the spring unwinds, and the cables sag.
3. Heavy garage door
You feel like it's gotten hard to open the garage door. It feels as if it has gotten heavier. However, your garage door actually weighs as much as it used to. Likely, the tension spring responsible for supporting the weight of your garage door is broken.
4. Door not opening fully
In some cases, even if the spring is damaged, the door will respond to the opener's command and open slightly. But it will not open completely. The door may lift six inches and stay in that position. If this happens to you, call a technician. The garage door springs are faulty.
5. Visible gap
This is the most obvious sign if you don't know how to tell if the spring in the garage door is broken. You can inspect the torsion spring yourself. You will quickly notice that it has sort of split into two parts. In such a case, it is better not to try to do anything on your own, because it can be dangerous. This is where you need the help of a technician.
6. Skewed garage door
There are springs attached to both sides of the garage door. These springs make the door go down and up smoothly. But if one of the springs fails, the side of the door to which it is attached will not move. When you try to raise or lower the door, you will notice misalignment. If this problem is not corrected, the garage door will get stuck, and you won't be able to get into your garage.
7. Loud noise
You won't need to ask "How to tell if my garage door spring is broken?" with this one. Have you heard a loud, irritating sound coming from your garage? Chances are, the garage door torsion spring has burst. Because of the intense tension, the unwinding of the torsion spring is always accompanied by a loud pop. At the same time, you may unsuccessfully try to open the garage door. In this case, the springs need to be replaced immediately. Therefore, it is better to call a garage door repair company as soon as possible.
8. Garage door jerks
A garage door should close and open smoothly, without sudden movements or creaking sounds. This is what garage door springs provide. They support its weight so that it can go down slowly and evenly. But if the door jerks when you lower or raise it, if you notice any sudden movements, check the springs. This may be one of the signs of how to tell if the tension spring in the garage door is broken.
9. Garage door closes too quickly
When you close the door, it goes down too quickly, as if falling. How do you know if the garage door spring is broken? It is easy – don't ignore this sign and check the door springs. It is the springs that support the weight of the door and regulate its lowering. If the springs are faulty, the door is not supported in any way when it closes.
10. Broken cables
We've already mentioned that loose cables can be a sign of how to tell if a spring is broken on the garage door. But if you notice breaks in the cables themselves, they need to be replaced. Broken cables can disconnect from the garage door, fall to the floor, get stuck somewhere. But, in general, this situation happens quite rarely. To avoid this, you should have your springs and cables inspected regularly. If necessary, you can always replace or adjust any part.
11. Bent door
You may notice that the top of your garage door has sagged. This could be due to a broken garage door torsion spring. The garage door opener can bend the door if the spring is broken when you open it. This happens if the garage door opener has a high opening force.
These are the most common signs of how to tell if your garage door spring is broken, and you need to call a garage door expert. But as you can understand, these signs indicate that the situation is already critical.
You probably won't be able to open the garage door yourself and use your car today. However, you can prevent this by having your garage door inspected regularly. That way, you can spot and fix minor problems before they become serious.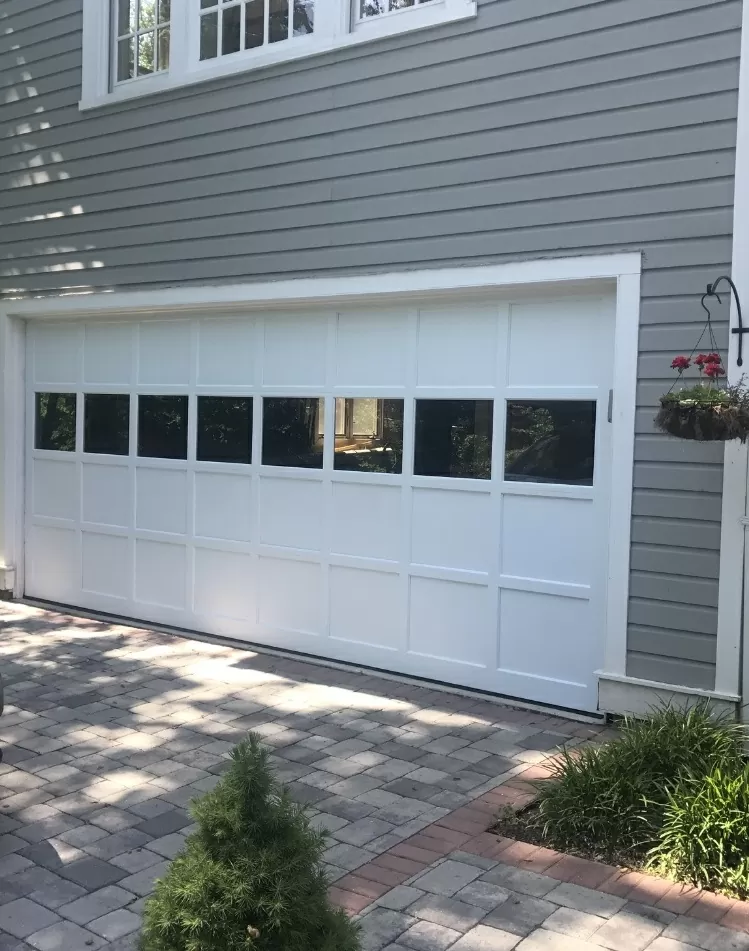 Consider STI Garage Door Your Trusted Partner
You have read our instructions on how to know if a garage door spring is broken and noticed one or more of the above signs of garage door torsion spring failure. You have inspected the garage door and confirmed that the spring is the culprit after all. What to do now? Damaged springs should definitely be replaced. Moreover, if only one of the two springs is broken, you will still need to replace both because the tension of the old spring and the new one will be different. This will cause the door to skew.
The most common questions appeared by the homeowners are "How do I know if the garage door spring is broken?" and "Can I replace the spring myself?" The answer to your first question is in the section above. The answer to the second question is simple – "Don't do it." Even if you prefer doing all the housework yourself and are experienced enough, it is better to call an expert to repair the garage door spring.
STI Garage Door is happy to help you replace your garage door springs. You have many reasons to trust us:
We are available 24/7. We understand how vital a functioning garage door is. One jam can ruin all your plans for the day. We also understand the danger that a malfunctioning garage door can pose to others. Therefore, we are available for you at any time to fix your problems as fast as possible.
We have transparent prices. Our cooperation with you will look like this: our technician will come to your place, carefully examine the situation, plan necessary works and calculate the cost of labor and materials. Our specialist will present you the plan and price. Only after your confirmation will he proceed to work. This is very convenient because you will know your expenses in advance. We will not add extra fees in the process.
You might be wondering: "How can you tell if a garage door spring is broken?" We have a lot of experience. We have been repairing, installing, and replacing garage doors and their components for over five years. Our years of experience help us diagnose the problem quickly and find the right solution for every case.
We perform work in many states across the United States. No matter where you are located. Our team's dedicated, professional technicians will get back to you very quickly and fix your garage door problem.
Our team is made up of dedicated professionals. We love our work and strive to do everything to the highest quality possible. You can come to us with absolutely any garage door issue. We provide a wide range of services to individuals and commercial businesses. Besides garage door spring repair and replacement, our services include:
Garage door repair, replacement, installation
Garage door opener repair, installation, or replacement
Insulation
Maintenance
If you find that your garage door spring has failed, immediately submit a request on our website, send us an email, or give us a call. After all, your safety and comfort come first!
Final Thoughts
24/7 Emergency
Garage Door Service
We have tried to describe as many signs the garage door spring is broken as possible. Garage door damage can be minor, or it can be very severe. But in both cases, it will negatively affect the operation of the garage door.
You should not overlook seemingly insignificant signs, such as a loud sound or a skewed garage door. After all, one day, you simply will not be able to enter the garage. Also, you shouldn't neglect the technical inspection of your garage door and minor repairs. Timely eliminating minor problems or preventive measures can help extend the life of your garage door for several years.
If your garage spring is broken, don't try to fix it yourself. Remember, the professionals at STI Garage Door are always at your disposal.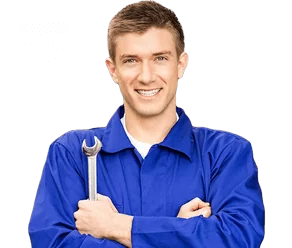 Spring Replacement
$25.00 off
Not valid with any other discounts offer!
Opener Repair
$15.00 off
Not valid with any other discounts offer!
New Garage Door
$100 off Single Door
$150 off Double Door
Not valid with any other discounts offer!
New Garage Door Opener
$50.00 off
Not valid with any other discounts offer!
Senior and Military
Extra 5% off
Not valid with any other discounts offer!
Tune-Up Special
$85.00 off
Not valid with any other discounts offer!
Show More +