Are you unsure whether to insulate your old garage door? Perhaps you are thinking of installing a new pre-insulated garage door? In this article, we will tell you the pros and cons of insulated garage doors. We will describe several of the most popular methods of garage door insulation and tell you about their advantages and disadvantages. Is an insulated garage door worth it for you? Learn the answer below!
What Is Better: Insulated Vs. Non-Insulated Garage Doors?
24/7 Emergency
Garage Door Service
Do you need to increase the comfort level of your garage? Garage door insulation will be an excellent choice here. But what are the main reasons to insulate garage doors? Are there any drawbacks of the garage door insulation service that homeowners could face?
Let's take a closer look at what benefits you will get by insulating, as well as what possible issues you could have.
Pros of an insulated garage door
Saving on energy costs. One way or another, you need to maintain a certain temperature level in your garage. If your garage is attached to your house or is underneath a room in your house, the garage's temperature will affect the whole house. You'll have to use more electricity to heat your garage. And, of course, the colder it is outside, the more energy you will need to get your garage heated. Proper insulation will keep your garage at the right temperature and, as a consequence, you will need to heat it less and therefore use less energy.
Reducing the load on your HVAC equipment. We've already said that you'll need to spend less energy heating or cooling your garage. It's also worth considering that your space cooling and heating equipment will work less, turning on and off less often. As a result, your heater or air conditioner will last you longer.
Protecting your car. Of course, your car can start at the coldest temperatures. But it needs some force to start. However, if your garage is always at a comfortable temperature for your auto, you can have peace of mind knowing that the vehicle will start effortlessly. Also, don't forget that insulation also helps to cool the garage. This means that your car will not overheat while in the garage, even when it is scorching outside.
Increasing the value of your home. These benefits of an insulated garage door are not obvious but they will be of particular interest to you if you plan to put your house on sale in the near future. You can tell a potential buyer what benefits you'll get for your home and car with an insulated garage door.
Cons of an insulated garage door
Higher garage door cost. If you decide to insulate your garage door, consider that you will have some additional costs to insulate the garage door.
Not useful for often-used properties. Even a well-insulated garage door can be ineffective if you open the garage frequently or keep the door open for long periods of time. In that case, installing a garage door just doesn't make sense.
We have given you some pros and cons for insulated vs. non-insulated garage doors. We hope our information helps you to answer the question, "Is it worth getting an insulated garage door?" However, the final decision is always up to you, depending on your needs. And we offer you in the next section to get an overview of the most common methods of insulating garage doors.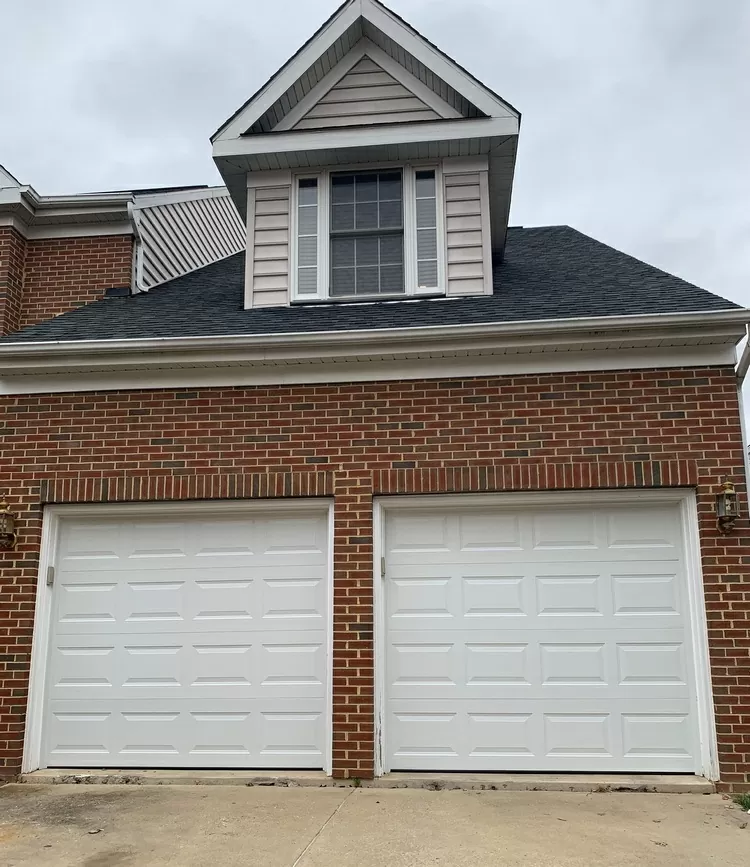 The Most Common Methods to Insulate Garage Doors
If you understand all the advantages of insulated garage doors and are absolutely sure you want to insulate your garage door, you need to choose an appropriate seal. You open and close your garage door several times a day. This means that the insulation has to hold up under that kind of load. If the way you insulate your garage door is not the right method, the insulation can fall off the surface. For seasonal garage door insulation, it is recommended to use the following methods:
Foam board insulation is made up of thin, durable panels. Foam board allows for a high level of insulation. But such insulation is prone to rapid wear and tear. That's why it's best if you don't open your garage very often.
Spray foam insulation is sprayed on the garage door. It is not the most effective insulator. However, you can try it for your garage door.
Cellulose insulation is also sprayed onto the garage door's surface, just like the previous insulation method. Cellulose insulation is fairly expensive, but it is also very effective.
Reflective insulation is very suitable for hot climates. This type of insulation uses thin, rigid boards coated with aluminum foil. This type of coating allows the heat to be conducted away.
Fiberglass insulation batts are good for the inside of a garage door. Fiberglass insulation batts are a popular and inexpensive way to insulate.
To get all the benefits of garage door insulation, it's important to choose the right insulation method.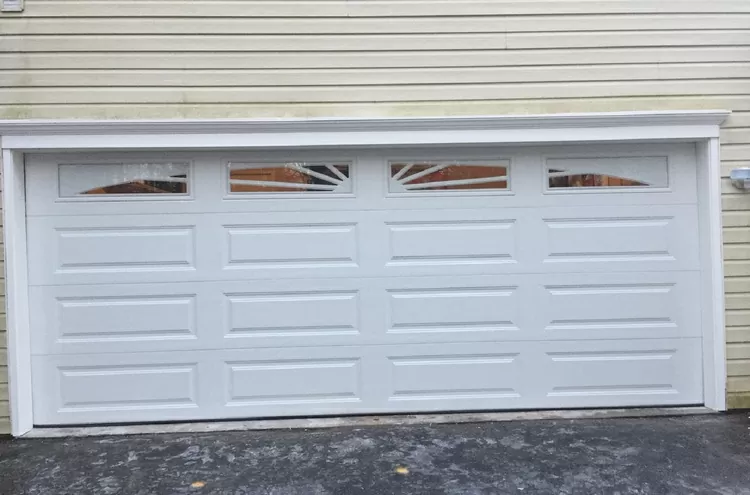 Is Garage Door Insulation Worth It?
Is it worth getting insulated garage doors? If you still cannot decide, you should try to answer the following questions:
Are you planning to sell your home soon?
Is your garage attached to your home?
Do you live in a climate where the weather changes frequently?
Do you often work in your garage?
If you answered yes to two or more of these questions, the answer to the question "Is garage door insulation worth it" will be unequivocally positive. You shouldn't put off insulating your garage door. Such an investment will be good for you and help you avoid a lot of trouble.
If you've answered all of these questions negatively but still have doubts, a professional STI Garage Door technician will diagnose your garage door, advise you on the matter, and help you make a decision.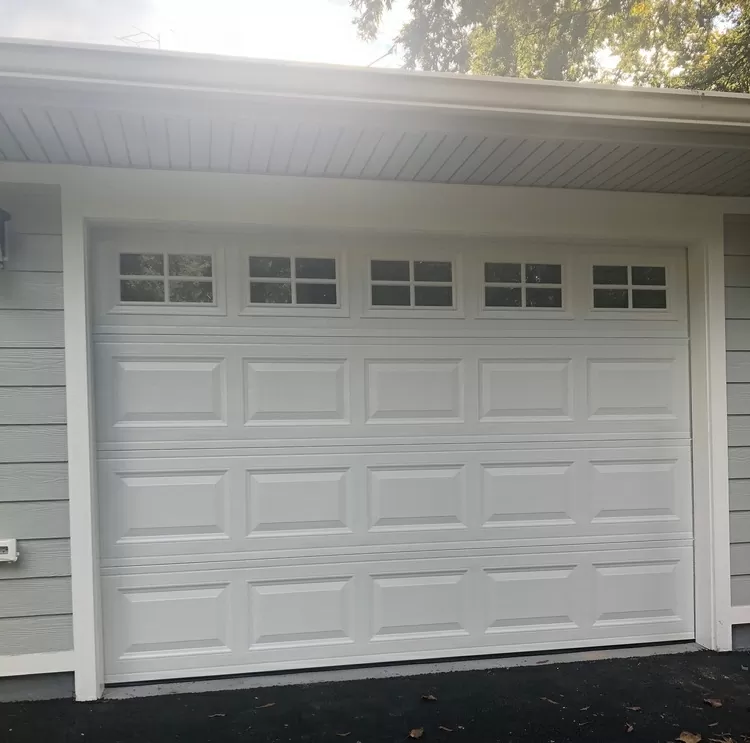 Consider STI Garage Door Your Trusted Partner
24/7 Emergency
Garage Door Service
"Insulating a garage door—is it worth it?" If you say "yes," you can choose a suitable insulator and specialist to do it. Whichever insulation method you select, it's important that the job of insulating your garage door is done well. After all, you can pick an expensive, effective insulation product but completely ruin it and your garage door. That's why it's best to get the job done by experienced professionals.
STI Garage Door has been one of the leading providers of garage door and garage door opener repair, installation, replacement, and insulation services for over 6 years. We provide residential and commercial garage door insulation services in the US. Some of our main advantages include
Professionalism;
Quality assurance;
Transparent prices.
"Insulating garage doors: is it worth it?" If your answer is positive, we recommend contacting STI Garage Door for a professional assessment. Do you need garage door insulation? Leave an application on our website at your convenience. Should a garage door be insulated? This question is not easy to answer right off the bat. Contact us, and our professional will come to your place, inspect your garage and give you the recommendations. They will offer you appropriate insulation methods and inform you about the prices. Upon agreement, your garage door will be insulated by a professional in a very short time!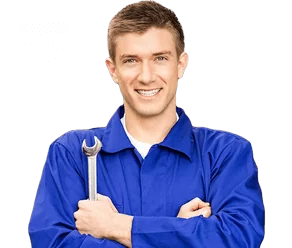 Spring Replacement
$25.00 off
Not valid with any other discounts offer!
Opener Repair
$15.00 off
Not valid with any other discounts offer!
New Garage Door
$100 off Single Door
$150 off Double Door
Not valid with any other discounts offer!
New Garage Door Opener
$50.00 off
Not valid with any other discounts offer!
Senior and Military
Extra 5% off
Not valid with any other discounts offer!
Tune-Up Special
$85.00 off
Not valid with any other discounts offer!
Show More +