The best way to secure a garage door is by using a combination of innovation, technology, and some forward-thinking. STI Garage Door has compiled a list of useful tips to serve as your guide in improving your garage door security.
11 ways to make a garage door more secure
24/7 Emergency
Garage Door Service
Even the most secure garage door opener can have some weak spots that thieves can exploit. A sturdy garage door made from the best materials might have a chink that thieves use as an opportunity to burglarize your house. One of the most effective ways is to use a garage door insulation service to get a complex solution. To remove those weaknesses, here are 11 tips on how to secure garage door openers and make your home safer.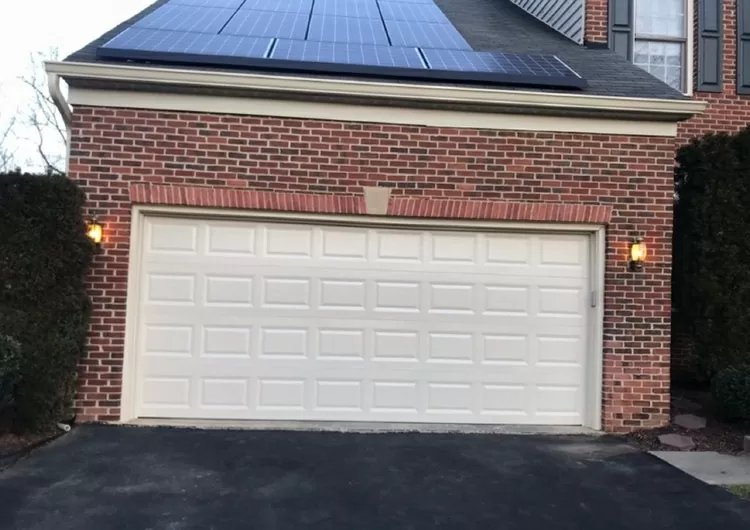 1. Secure the emergency release
The emergency release lever is a standard part for most doors. It allows opening the door manually when the electric opener doesn't work. Thieves use fish or metal hooks to lift the emergency release lever — it's one of the oldest tricks in the book, which is still extremely effective. Thieves will force your garage door inwards to create some space at the top. They would then push through a long wire with a hook and try to "catch or hook" the lever, then pull it. To solve this, you can upgrade to a newer model with levers that can't be hooked from the outside or just tie the lever with a few zip lines or wires for a simple DIY solution.
2. Install a security sensor
Garage door security sensors are excellent at ensuring that your garage door is always closed. When in a hurry, you might forget to close the garage door or drop something that wedges on the door preventing it from closing. When this happens, this sensor will send an alarm to the garage door monitor to alert you. This simple sensor is easy to install but will require electrical splicing and wiring. If you are not comfortable handling electricity, call a garage door expert to do it for you.
3. Cover your garage windows
Windows give your garage door visual accents and add natural room lighting. But it can also be the weak point in a high-security garage door. Thieves can simply peek through the windows, check out your security system, and then strategize how to counter it. Remember the fish-for-the-lever tactic in tip #1? A clear window will make it easier for thieves to find the release lever. To improve your garage door security, you can just drape thick curtains to cover the windows. You can also ask your installer to use smoked or opaque windows to eliminate this weak spot.
4. Install an automatic closer
To make a garage door more secure, you can install an automatic door closer to ensure that your garage door is always shut. This simple and easy to install mechanism features a timer that you set to trigger the door closer. This also helps if you have your hands full because you can just leave it open and the doors will close automatically after a set amount of time.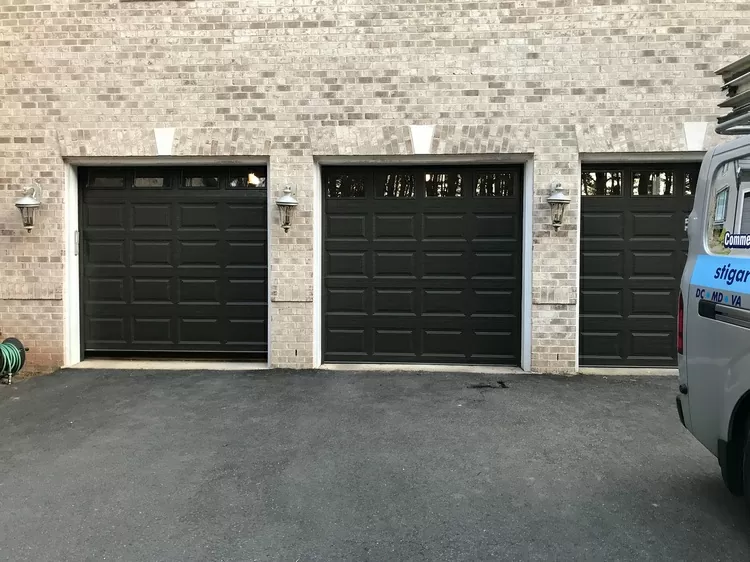 5. Install night lights
A dark and poor garage will always attract more attention from burglars than brightly lit properties. Secure your garage door by installing outdoor lights to drive those thieves away. Even one bright LED light can stop thieves from even attempting to rob your home. To increase your perimeter security, you can invest in a few lights with motion detectors.
6. Install a CCTV
One of the best garage door security systems is an indoor and outdoor CCTV setup. You can place cameras along the perimeter of your property and inside your garage to spot any intruder. The mere presence of a CCTV system is enough to dishearten thieves before they can even try. A wireless system can even allow you to monitor your property at a remote location via the Internet.
7. Have your door opener with you at all times
Some remote garage door openers are designed to be installed inside your car. It may seem safe, but robbers can break into your car to steal it. They can then look for your car registration to see your address and easily bypass your garage door opener security using the stolen opener. This small window of opportunity is all it takes for veteran thieves. A smaller remote is a more secure garage door opener because you can take it with you. If you want to upgrade to a keychain-type remote, just call us, and we will check if we have a compatible model for your garage door opener.
8. Lock the manual latch or garage track
When leaving your home for a long time, it is advisable to unplug the garage opener's power to keep it locked and limit the chances for theft. But, this still leaves your garage door vulnerable to being opened manually. As mentioned in our first tip, you can tie up the manual release lever — but if robbers manage to break through another entrance, they can easily cut it loose. Check if your garage door lever has a provision for a secure garage door lock. A DIY approach is drilling a hole through the track and the door roller so you can slip a garage door security lock.
9. Install a garage door security gate
This will give your garage another solid level of security. A security gate is an external metallic mesh that is installed externally and serves as a second door. These can either be a split gate that locks at the center or a single gate that locks at the side. The main gate mesh is made from solid steel and will provide your garage with a solid fence-like outer shell. It can be custom-made using the width and height of your garage door for a perfect fit.
10. Secure door garage door brace
Securing your garage door is not just for keeping out the bad guys but also to reinforce it from hurricane or storm damage. A garage door is usually the biggest opening to your house, so it is more susceptible to damage during a powerful storm. A specially constructed brace will strengthen your garage door, allowing it to withstand more pulling or pushing forces. These braces can be installed horizontally or vertically and will allow the door to absorb a storm's fury.
11. Use a keypad garage opener
A wireless keypad is a button-operated remote designed for convenience and added security. Our modern units use rolling code technology that randomly changes the transmitted code every time you open or close your garage. This prevents hackers from capturing your code and replicating it on another garage remote. This secure garage door opener can be easily installed on an existing door to add another security level.
Let us help you secure your garage door
A high-level security garage door setup is a worthwhile investment because it not only protects your properties but keeps your family safe from harm. STI Garage Door has years of experience in garage door manufacturing, design, installation, repair, and maintenance. If you feel that your garage door needs an upgrade in security and structure, give us a call, and we'll offer our professional advice. We can schedule an onsite inspection by one of our friendly technicians. After a thorough inspection, our field experts can give you an on-the-spot proposal with a cost estimate and timeline.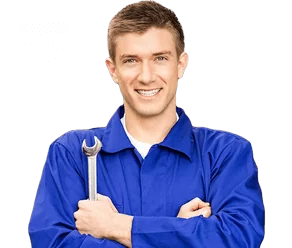 Spring Replacement
$25.00 off
Not valid with any other discounts offer!
Opener Repair
$15.00 off
Not valid with any other discounts offer!
New Garage Door
$100 off Single Door
$150 off Double Door
Not valid with any other discounts offer!
New Garage Door Opener
$50.00 off
Not valid with any other discounts offer!
Senior and Military
Extra 5% off
Not valid with any other discounts offer!
Tune-Up Special
$85.00 off
Not valid with any other discounts offer!
Show More +