If your garage door opener malfunctions, it could damage the motor that runs the entire mechanism. We will discover how to repair the garage door opener motor successfully without running into any issues. We will explain the process step by step, so you can easily understand how to fix a garage door opener motor. What is more, you will realize why you need to replace the garage door opener with a modern one as this will improve some minor things in your routine. Additionally, we will also answer the question, "How much does it cost to replace a garage door opener," so you know exactly what to expect. This will give you a clear understanding of whether you need a garage door opener repair service.
What Is a Garage Door Opener Motor?
24/7 Emergency
Garage Door Service
Manual opening and shutting of the garage door is in the past, thanks to the help of a garage door opener motor. It is an essential component of modern automatic remote-controlled garage doors that enables them to move on command.
The debate of whether it's better to repair a motor on a garage door opener by yourself or leave the work to a specialist is a common one. By following detailed steps, you can try to fix the motorized mechanism; however, having a qualified technician handle it is the best solution for the best results.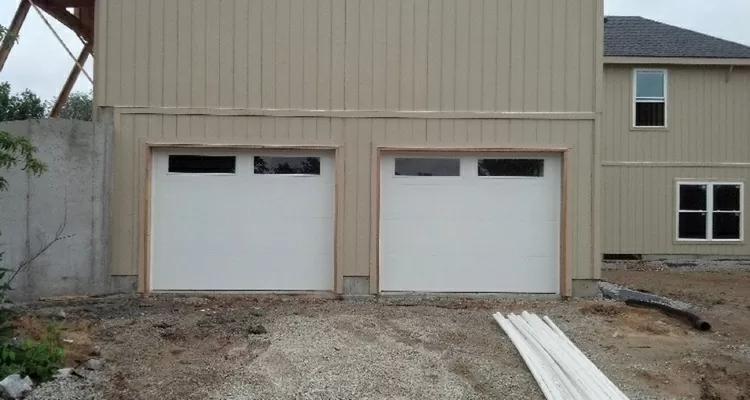 5 Steps on How To Repair a Garage Door Opener Motor
If you have noticed that your garage door isn't opening or closing, you will probably want to fix the issue. Here are a few steps that can help you repair an electric garage door opener motor.
Checking the Door
In most cases, the cause of failure of the garage door motor is damage to the springs. Therefore, before you proceed to do anything else, do an in-depth inspection of the motorized apparatus.
To rule out the issue arising from the door hinges, spray a lubricant on its hinges and then check the springs. If they are the cause of the damage, your best option is to call a specialist.
Doing the Basics
During your general inspection, make sure that there is still a flow of power to your garage door. Check if it is still plugged in, disconnect, then reconnect and check the status of the lock feature. Make sure it is not active. This is a very important step in repairing a garage door opener motor.
Troubleshooting Remote Control Problems
Check out the remote control carefully. The door opener issues could be connected to the breakdown in the remote control. You can fix it by yourself or bring it to an expert's office.
Realignment of the Electric Eyes
You need to adjust two screws on the left surface of the motorized unit in cases where your door fails to close but maintains its ability to open. After this, remove dust accumulated on the eyes, as this could lead to a malfunction or damage to the motor.
Setting the Frequency
A deviation in frequency can lead to problems with your garage door. A good way to see this is when your remote opens a nearby garage door in your area. To fix this, check the user manual and make the necessary adjustments.
If you have any problems with any of these steps, you can rely on an STI Garage Door specialist to run the appropriate diagnostic and provide the solution.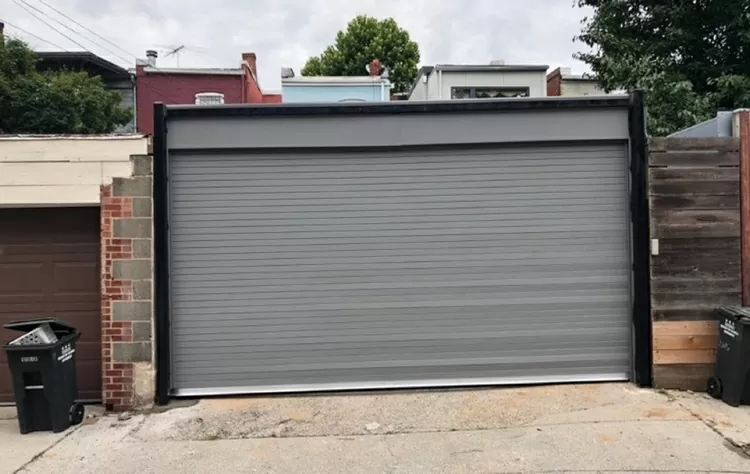 9 Steps on How to Replace a Garage Door Opener Motor
24/7 Emergency
Garage Door Service
If your garage door opener motor is not working, you will have to replace it. The following steps will guide you through the entire process.
Step 1
First, you have to cut the power supply. You can cut the power supply from your house to the motor unit by unplugging it from a power socket.
Step 2
Release the wires that are connected to the laser component. To do this, use a small screwdriver with a flat tip to release them. Make sure you use a simple system to identify which wires go where during reassembly.
Step 3
Disconnect the door from the garage opener. You can do this manually by pulling a handle at the top of the garage door.
Step 4
Remove the motor from its frame by loosening the screws that hold it firmly in place. Make sure to store these in a safe place, especially if you'll need them later.
Step 5
Focus on the chain unit next. Loosen it from the frame as well. This part of the replacement can take a while. The reason for this is that some screws are a bit difficult to unfasten.
Step 6
Focusing on the chain, apply lubricant. Then you need to clean the chain after and set it aside. Try to do it carefully.
Step 7
You are past the halfway point. Remove the motor unit, check if the bulb is functional. Save it if it works properly.
Step 8
In some cases, the function of the laser sensors is compromised. Therefore, you might have to remove and replace them. To do this, identify their location (most likely in the ceiling and wall), remove them by using a stapling tool, and add the new ones.
Step 9
Access your new installation and proceed to make the replacement. Remember to go through the user manual intricately before putting it in place. Put the mechanism in the frame and secure it firmly in place. The following are some of the best commercial suppliers of motorized units:
Liftmaster
Worm gear
Genie
Hums
Stanley
Sears
Chamberlain
Craftsman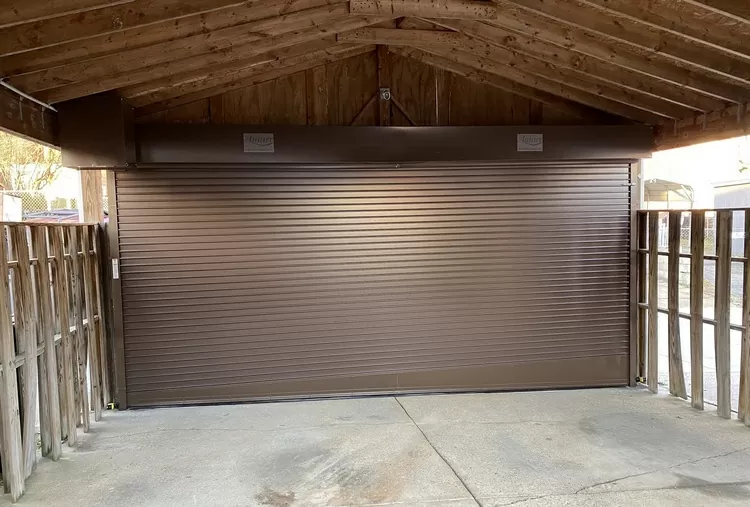 How Much Does It Cost to Replace a Garage Door Motor?
Now that we've learned how to replace a garage door motor, the only question left to answer is how much does it cost to do so. The cost of broken garage door opener motor repair depends on the underlying cause of the damage and the type of motor used in the garage door.
At STI Garage Door, we will first have to run the appropriate diagnostic, a free service for our clients. Once we know exactly what the issue is, we will proceed to do the installation with a new device that can be unique from one client to another.
Consider Our Company Your Trusted Partner
Why should STI Garage Door be your number one pick for the new installation? Well, we are a reputable company that has been consistently providing reliable services in the installation and maintenance of garage doors. If you have any garage door-related problems, we have the right solution set in place for you. Contact us today if you need any help with how to change a garage door motor.
Final Thoughts
24/7 Emergency
Garage Door Service
We've looked at all the important components of doing so. This includes fixing any primary issues, installing a new motorized unit, and identifying the price for the replacement. If you have any issues, it's best to seek help from a professional, which is who we are at STI Garage Door!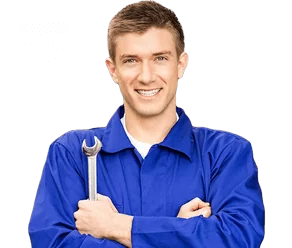 Spring Replacement
$25.00 off
Not valid with any other discounts offer!
Opener Repair
$15.00 off
Not valid with any other discounts offer!
New Garage Door
$100 off Single Door
$150 off Double Door
Not valid with any other discounts offer!
New Garage Door Opener
$50.00 off
Not valid with any other discounts offer!
Senior and Military
Extra 5% off
Not valid with any other discounts offer!
Tune-Up Special
$85.00 off
Not valid with any other discounts offer!
Show More +