Don't you hate it when your garage door fails to close completely? Or when it does not respond to remote control? Are you the kind of person who fixes everything on your own? Well, if any of this sounds familiar, you may appreciate this guide detailing garage door diagnostics.
Below, we describe the complete 8-stage process of garage door diagnostics. You will also discover the basic safety rules and the five frequent issues you can diagnose without professional help.
How to Properly Diagnose a Garage Door
24/7 Emergency
Garage Door Service
Power Check
Be sure to check that your garage door opener is receiving power first. You can get a clue by inspecting LED lights on the motor unit, the wall panel, and safety sensors. As a suggestion, try to unplug the motor and check the circuit breaker. In case it blew a fuse, flip the switch. Then, plug the unit back in.
Lock Engagement Mechanism Check
The remote or the keypad is often prevented from manipulating the garage door by the engaged lock. You may find a green LED light on the wall-mounted opener. It is typically located beneath the plastic panel. If the light is blinking, the garage door lock is engaged. You can fix it by holding the "lock" button for a few seconds until it stops blinking.
Safety Sensors Check
Sensors may lock the garage door if something interferes with the signal between them. Check the following if you are unsure how to do garage door diagnostics for oversensitivity. Sensors should be properly aligned and not blocked by any object. Inspect them for cobwebs and dust. Take a look at their wire to ensure it is not damaged.
We also suggest you press and hold the wall unit's button until the door closes completely. If it does, then safety sensors are the root cause.
Remote Control Check
The remote malfunctioning leads to not producing a signal that would reach the garage door. Most often, the problem is solved by replacing the battery in the device. If it does not work, press and hold the "learn" button on the motor. This way, the garage door opener will be looking for new signals for some time. You should press all the remote's buttons to properly connect them to the refreshed opener.
Keypad Functionality Check
A wall-mounted keypad may require simple maintenance procedures to start operating again. Let's discover how to diagnose a garage door issue related to this unit. First, make sure to replace the battery because it typically does the trick. Alternatively, you can try reprogramming the keypad. Instructions are usually attached to the wall-mounted unit's door. If not, consult the owner's manual.
Roller Tracks Check
Blocked or jammed roller tracks may prevent your garage door from opening or closing. Clear the tracks from any obstructions. We also recommend applying specialized non-permeable garage door lubricant.
Motor Unit Check
It is recommended to inspect the logic board if the garage door's motor does not operate well. Searching for how to diagnose garage door problems, you can typically find a few tips to attempt before requesting help.
Be careful—before proceeding to motor inspection, take safety precautions by unplugging the unit from the electric supply.
Open the back of the motor with a screwdriver. Check the antenna wire to make sure it is securely attached. Similarly, inspect a thicker wire responsible for the remote signal. Check the joints on the logic board and re-solder any loose connections. If the garage door still does not operate, try to replace the capacitor.
Torsion Spring Check
Visual inspection of the torsion spring may reveal if it is not properly balanced. Do a visual inspection to see if there are gaps between the coils. You can also find cracks or signs of damage indicating that the spring has broken.
Do you find the above-mentioned steps way too complex or time-consuming? Then consider applying for our emergency garage door services so we can help you at a moment's notice.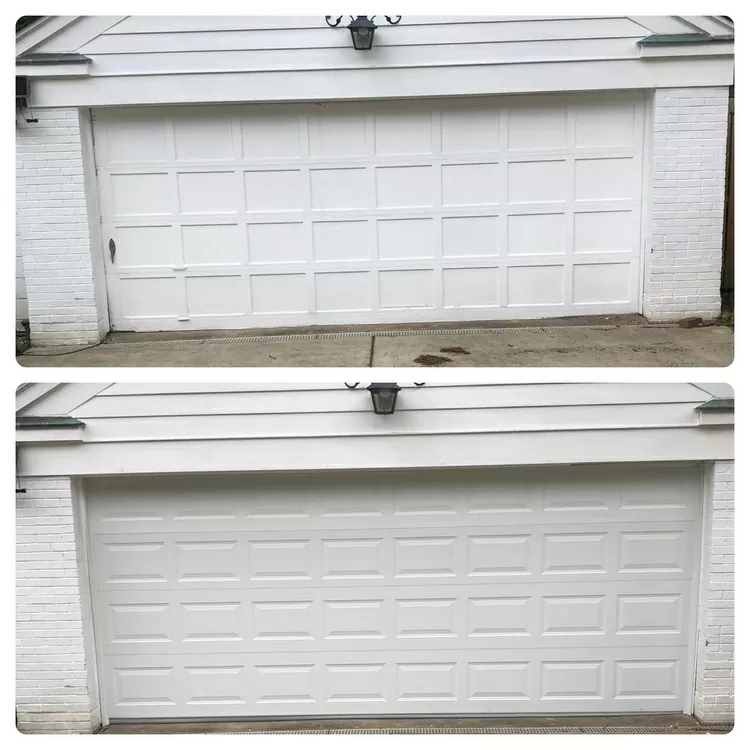 5 Frequent Issues with Garage Doors that You Can Diagnose Yourself
Power Failures
If you do not see any lights, it may be an electrical problem. This also applies when the motor does not turn on or remote controllers are not functioning.
Do you wonder how to fix a garage door disconnected from the power supply, or at least how to diagnose a root cause? Here are a few tips. Make sure the door is plugged into the outlet, with the switch turned on. Try plugging a device into the receptacle to test the power. You may also look for any roof leakages or excess moisture that could potentially deteriorate the power supply.
We strongly recommend you not try to repair the electrical system on your own unless you are an experienced professional.
Garage Door is Disengaged by Emergency Pull Cord
Sometimes, the emergency cord has been pulled and thus requires rearranging. The cord looks like a red string with a red handle. It is typically attached to a lever along the railing track. If a change in its position is detected or a string is extended, the garage door is likely disengaged.
Vacation/Lock Mode is Activated
This secure lock safety mode may be pressed accidentally, deactivating your garage door's opener system. However, not every security system has such a feature. So, you may want to read through a manual one more time to check it. You may also find the additional third button for the mode on the wall unit while conducting basic garage door diagnostics.
Inadequate Sensitivity of the Opener
Failure to open during the cold season is one of the common garage door issues. It is typically caused by the inadequate sensitivity of the opener. In this case, you should adjust the screw on the motor. More information on how this procedure is done is available in the owner's manual. Lubricating stiff rollers is also one of the ways to make the door opener function well again.
Garage Door's Limits are Off
You can diagnose a garage door by the sign that it does not open/close completely. Correct positioning of close-limit switches prevents the garage door from difficulty moving all the way up or down. It may also cause the opener to reverse. Detailed information on close-limit switches typically can be found in the manual.
The described above frequent issues may require specialized assistance to fix. Learn more about reasons to choose professional help with repairing your garage door.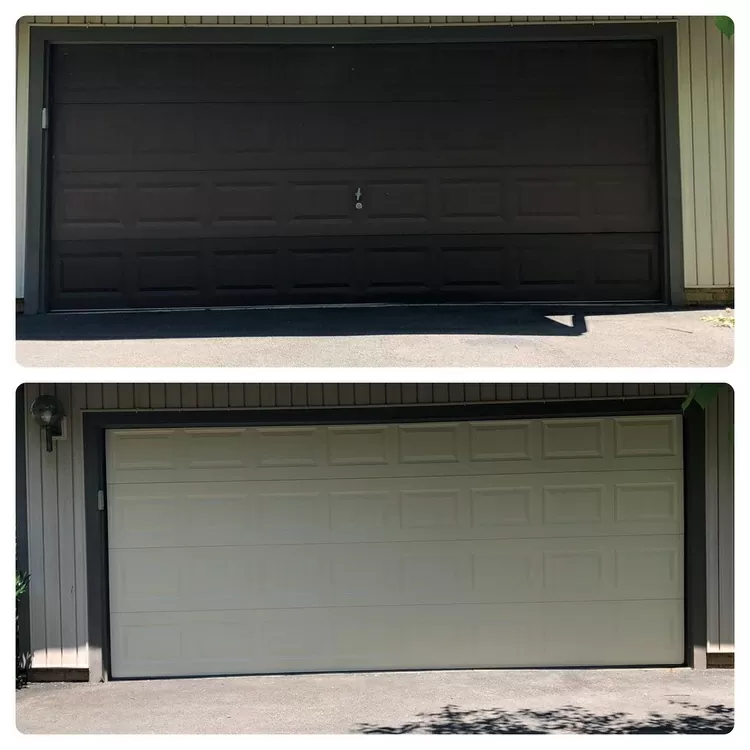 Basic Safety Rules for Garage Door Diagnostics
Statistics show that a total of 1,548,649 records spanning 1990-2005 are associated with garage door injuries. Thus, it is crucial to follow safety recommendations when you diagnose a garage door on your own.
Do not stand under the garage door.
Not standing under a door moving downward is a standard safety rule written in all manuals. But frequently, people mistakenly assume that walking underneath is allowed if a door does not work. In fact, malfunctioning doors are even more dangerous.
Without knowing much about the actual reasons for a garage door's defect, there is a significant risk of being pinned under 200 pounds of metal. Here's how it goes: horizontal tracks are not straight and suddenly bend, causing the door to fall. Professionals also carefully avoid standing under garage doors.
Wear hand protection and watch your fingers.
This statement is also true for any other work with risks of injury. You definitely don't want your fingers to be jammed with some heavy part or a door itself. We highly recommend you not neglect wearing regular hand protection. We also warn you against pulling up or down a garage door. It may deteriorate horizontal tracks, causing the door to fall on your hands.
Look for signs of tensioned parts that are not secure.
Let's assume that you know how to do garage door diagnostics on your own. You should also know this primary rule for working with elements under significant pressure. The weight of the door causes some elements to be constantly tensed. The tension may increase if an issue occurs. If, for some reason, such parts as roller tracks, a torsion spring, or any other details are not secured, carefully avoid unbalancing them.
Do not loosen or remove parts under the weight of the door.
Once again, we return to the danger of being pinned down by a door itself or injured by a part. Unbalancing or removing, for instance, horizontal tracks holding the door's weight, causes the bending. Torsion spring is another dangerous detail that may suddenly fail while being removed. If it is broken apart, a person nearby may be severely injured.
In case you suspect the diagnostics to be potentially dangerous, please check our maintenance services for residential garage doors.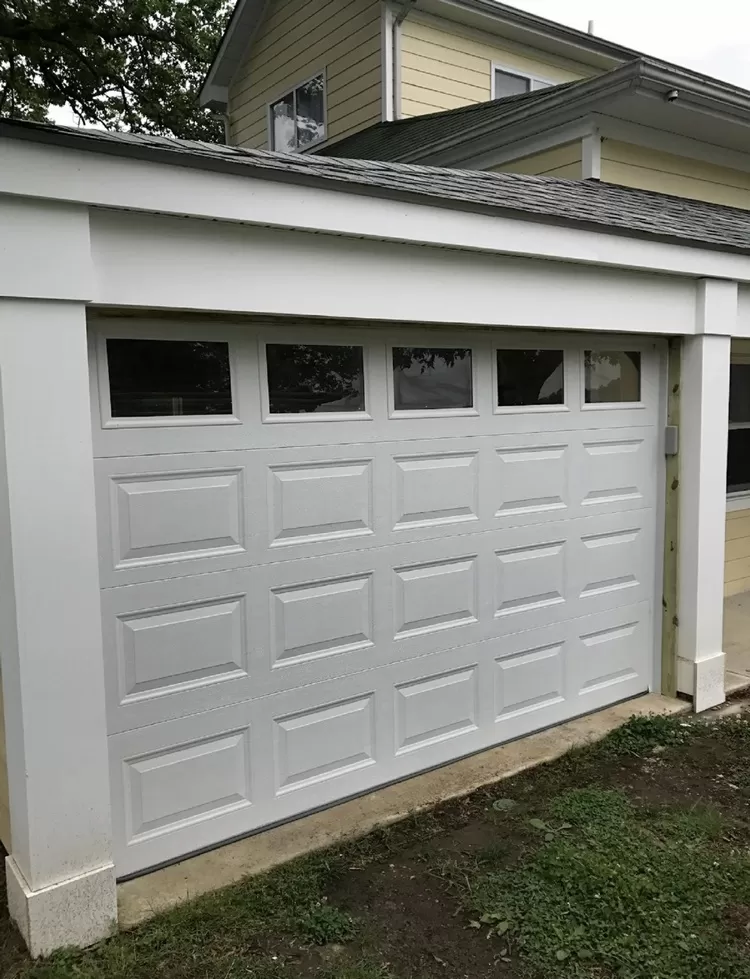 Consider STI Garage Door as Your Trusted Partner
24/7 Emergency
Garage Door Service
STI Garage Door is a local garage door repair and installation company offering premium services in Washington, Maryland, and Virginia.
Our offers include custom garage door installations, opener & spring repair, and regular inspection and maintenance. We also replace outdated openers with advanced ones and provide insulation services.
If something is out of the list, call us for a free quote and we will make it work.
Here is a small portion of our features and the benefits you receive by using our services:
We are a credible company offering impeccable services for more than six years.
We have a team of the most outstanding professionals whose expertise is unquestionable.
We are totally against hidden prices, so the cost of the conversion work is negotiated right away after primary diagnostics.
We offer complex solutions, including diagnostics, elimination of all the causes of the problem, and making comprehensive recommendations.
We operate 24/7, so you can request emergency help at any time.
As a bonus, our specialists provide the most friendly support possible, resulting in frequent 5-star reviews we receive.
Contact us to request our service. We will respond shortly. Let the team of well-seasoned specialists handle the job that is too dangerous or complex to do alone.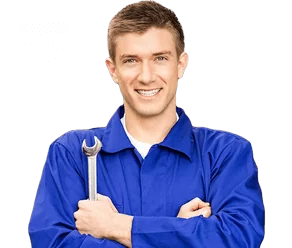 Spring Replacement
$25.00 off
Not valid with any other discounts offer!
Opener Repair
$15.00 off
Not valid with any other discounts offer!
New Garage Door
$100 off Single Door
$150 off Double Door
Not valid with any other discounts offer!
New Garage Door Opener
$50.00 off
Not valid with any other discounts offer!
Senior and Military
Extra 5% off
Not valid with any other discounts offer!
Tune-Up Special
$85.00 off
Not valid with any other discounts offer!
Show More +