Whether your garage door is residential or commercial, one day it may break. To prevent sudden breakdowns, you need to regularly have your garage door serviced. In this article, we will describe what you can do and when it is worth contacting a garage door specialist. We will tell you what you should pay special attention to when maintaining your garage door, as well as how often garage doors should be serviced.
Why Is Servicing Garage Doors So Important?
24/7 Emergency
Garage Door Service
The primary function of a garage door is to protect you, your car, and other property. Regular inspection and repair of your garage door will help make sure that it is absolutely safe and secure. By servicing the garage door regularly, you can prevent all sorts of minor malfunctions and, in some cases, even complete destruction of it.
Garage doors can be used for your domestic garage or for business facilities. These doors differ from each other:
Commercial garage doors are used very often. They tend to be very durable; the load on them is usually very high. Therefore, it is recommended to conduct a commercial garage door maintenance service several times a year.
Residential Garage Doors are smaller and less durable than commercial ones. Still, a broken garage door can injure you or your family members. You can service the garage door once or twice a year.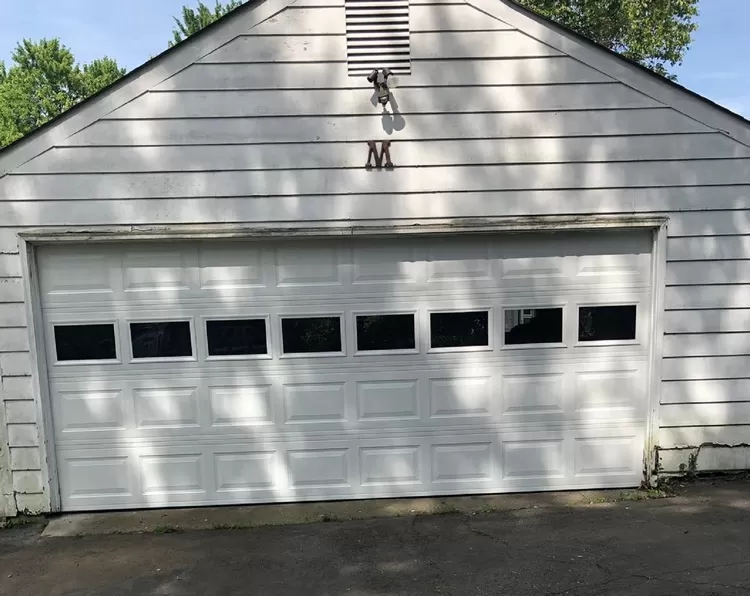 How Can I Understand When to Get Garage Door Service?
Regular garage door service allows you to identify minor breakdowns and eliminate them as early as possible. You can do a visual inspection and simple tests yourself. The first things you should pay attention to are the following:
Broken glass if the garage door has windows.
Strange sounds when lifting and lowering the garage door.
Closing or opening the garage door partially or completely.
Closing or opening the garage door manually or with an opener.
For more detailed service of your garage door, do the following:
Check the photo-eye sensor. This device looks like a mini video camera. You can find it on the garage door at the height of 6 inches from the ground. This sensor detects objects, animals, or children in the path of the closing door. After receiving an obstruction signal, the garage door should immediately return to the open position. To test it, place a box in the doorway and try to close the door. When the door closes despite the obstruction, there is some kind of problem. A technician should check it thoroughly and solve it.
Check the door alignment. The garage door should move evenly. This means that both sides of the door should be the same distance from the floor. To check this, disconnect the garage door opener. Then try manually raising or lowering the garage door. The door should move smoothly and evenly. Open the door to the halfway point and release it. It should not move downward. If the garage door isn't balanced, torsion springs might be broken. Only technicians can repair torsion springs.
Lubricate all metal components of the garage door. Regularly lubricating rollers, hinges, gears, and springs will help prolong their life and keep the garage door running smoothly. Lubricate parts several times a year, especially remember to do it in winter. You can use silicone or lithium lubricant. Not lubricate the plastic parts, as this can severely damage them.
Such simple checks help you to understand when is the time to service your garage door. But a more detailed inspection, problem diagnosis, and prevention can only be conducted by a technician. Therefore, at least once a year, it is recommended that you have your garage door thoroughly serviced by a professional.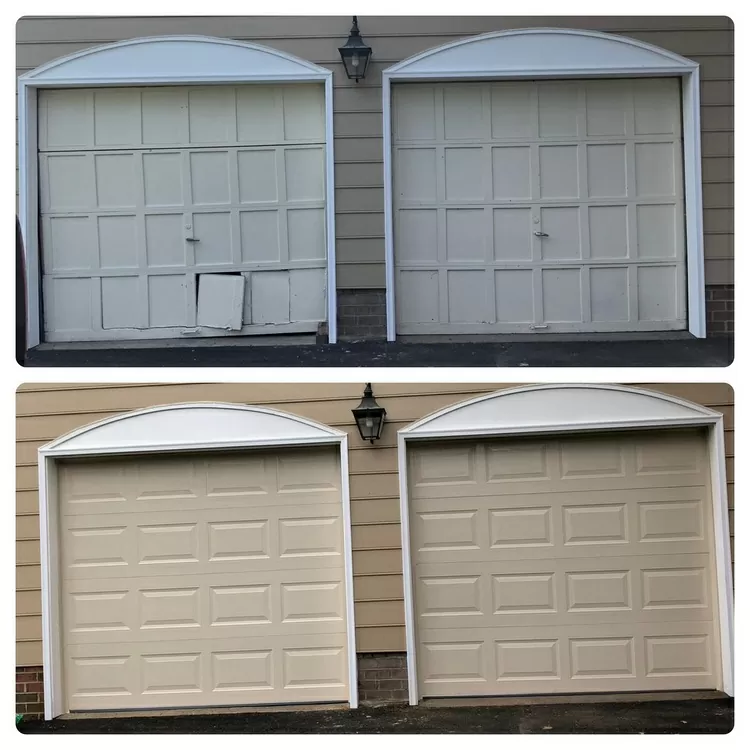 How Often Should You Service Your Garage Door?
A widespread question of the homeowners is, "How often do garage doors need to be serviced?" First and foremost, it should be a regular activity.
Generally, it is recommended to service a garage door at least every 3,000 cycles of opening and closing. But you're not going to count how many times you open and close the door in a year to see how quickly you've used up those 3,000 cycles and to determine how often to service the garage door, are you? Experts recommend garage door maintenance at least once a year.
The weather conditions can also affect the state of the garage doors. If you live in a place where the weather changes often, you should have your garage door serviced several times a year. You need to inspect it before the winter starts and prepare for the onset of severe cold weather. The next inspection is recommended at the beginning of spring. Increased moisture levels and changing temperatures can cause parts of your garage door, such as springs and gears, to fail.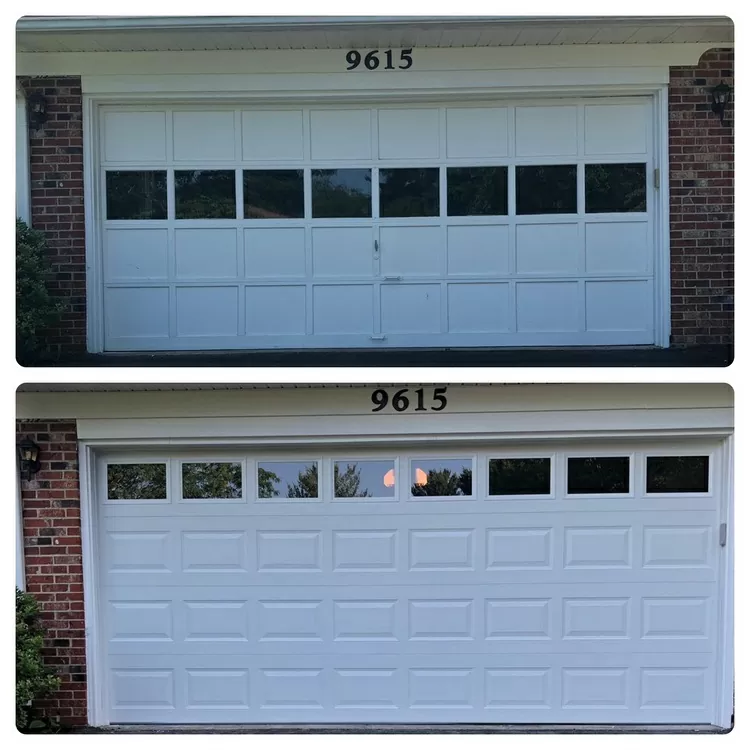 Why Should You Get Your Garage Door Serviced?
24/7 Emergency
Garage Door Service
As you can see, a simple visual inspection of your garage door won't take long but helps you avoid many problems and high repair costs. We have described how to understand when to get garage door service, what steps you can perform yourself, and when it is better to turn to a professional. But you have several reasons not to waste your time working in the garage, and call professionals:
Time. You can save your time and spend it on more important things.
Money. A professional technician always has all the tools needed for repair, so you don't have to buy them.
Safety. While repairing a garage door yourself, you risk getting injured. Give this task to experts.
STI Garage Door has extensive experience in commercial and residential garage door maintenance services. We can consult you on all things garage doors. Our experienced, highly trained technicians will perform a quality diagnostic of your garage doors and, if necessary, offer to repair or replace faulty parts. You can leave a request at any time of the day or night by phone or on our website.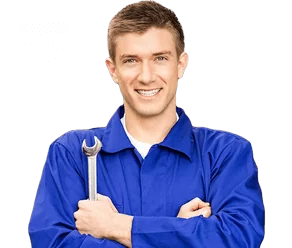 Spring Replacement
$25.00 off
Not valid with any other discounts offer!
Opener Repair
$15.00 off
Not valid with any other discounts offer!
New Garage Door
$100 off Single Door
$150 off Double Door
Not valid with any other discounts offer!
New Garage Door Opener
$50.00 off
Not valid with any other discounts offer!
Senior and Military
Extra 5% off
Not valid with any other discounts offer!
Tune-Up Special
$85.00 off
Not valid with any other discounts offer!
Show More +