A garage is the part of the property that protects the valuable assets of every family. Yet, they are not completely protected from burglary, even if it's a steel security door.
Fortunately, the number of burglary cases is on the decline compared to the previous decades. Due to the statistics, more than 300 cases per 100,000 of the population were reported in 2020. So, it's essential to know how to prevent thieves from opening a garage door. Let's review door parts that can be installed improperly and the best tips that may help prevent garage door break-in.
What Door Parts Lead to a Garage Door Break-In if Installed Improperly
24/7 Emergency
Garage Door Service
In case you wonder how often to service the garage door, regular maintenance is recommended every 3,000 open and close cycles. Learn how to prevent a garage door break in by reviewing door parts that may be the causes of low security.
Lock system and an opener. For obvious reasons, if the lock system malfunctions, it means that anyone can effortlessly break into your property. And the reason for your lock not working properly may be the remote opener.
Windows. The door's openings are typically made of steel and hardly possible to get through quickly. But windows are a much more vulnerable component. They should be placed in a hard-to-reach place or be extra protected.
Torsion spring. Look for signs of a broken garage door spring, since its malfunctioning may equate a locked door with a wide-opened one. Extension springs installed incorrectly lead to the door being imbalanced and easy to lift with some sort of equipment.
In some cases, manual lifting of a door with a malfunctioning torsion spring will damage the opener, basically leaving the door without protection at all.
Emergency release cord. This element is what most thefts use to break into your garage easily. Placing it in the wrong position makes the release cord easy to reach with, for example, a simple stick.
Contact us should you need garage door preventive services.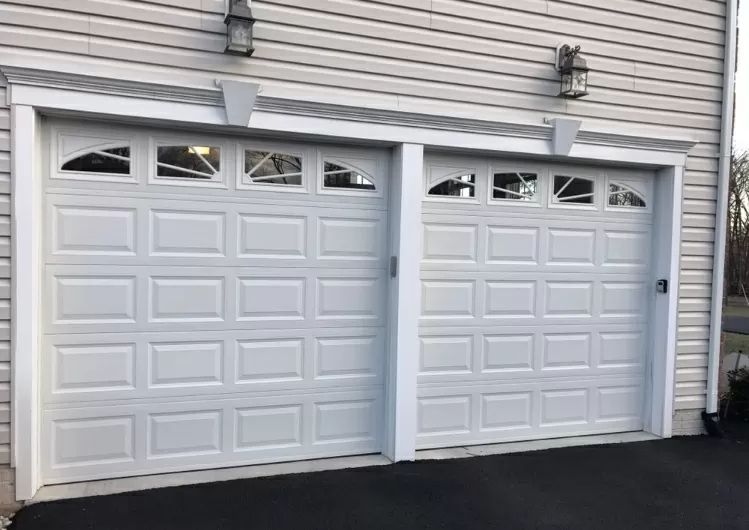 7 Main Tips for Preventing Garage Door Break-Ins
Here are the best advice that will indicate how to stop garage door break-ins, or minimize the probability of such case:
Tip #1: Frost the Windows
Many thieves inspect the property long before the attempt to get in. Windows are not just the weakest parts of every door, they also enable them to observe what is inside your garage.
Consequently, consider adding a layer of frosted film. It will prevent anyone from looking through the windows while deciding on the break-in. The good thing about the frost film is that it still allows the light to enter.
Tip #2: Install a Smart Garage Door Opener
Conventional openers just add the basic layer of protection to the door when it's in the down position. Yet, most burglars are able to open the lock or just hack the code.
On the contrary, a smart garage opener is a completely different story. They enable you to monitor the garage door's status. The device is attached to the door frame. It has a Wi-Fi monitor and can easily be connected to your phone.
So no need to worry about intruders — you will immediately receive a message alert once the status is changed. This way, you'll have a chance to take measures to prevent a garage door break-in before a thief can do anything.
Tip #3: Handle Your Remote Controller Carefully
Unfortunately, after a couple of months of exploitation, people often don't care about the security of their device. Leaving the device inside the car is also a bad idea, since it's the first place a burglar will be ransacking. Protect the garage door from break-in by attaching the remote controller to your car keys, and always carry them around.
Moreover, we suggest you get a keychain opener, which is more secure.
Tip #4: Protect Your Emergency Release Cord
Unfortunately, breaking an emergency lock is one of the popular ways to quickly break into a garage. It's better to place the emergency cord somewhere in a hard-to-reach place, if possible. Yet, there are special shields that cover the emergency cord, fully preventing garage door break-ins. You will still have access to the release cord in case of any emergency. Such solutions aren't so pricey if compared to their usefulness.
Tip #5: Protect Your Service Door
Most garage doors with standard looks can be easily broken with the use of different apps. But, there is something you can do about it. For example, it would be a great idea to purchase a single-sided deadbolt.
They have a thumb turn or a keyhole inside and a solid plate. Toughen up the exterior door with the deadbolt. Also, it's highly advisable to replace the strike plate with a reinforced one. Use 3-inch screws to secure it.
Tip #6: Invest in Alarm System and Security Cameras
Though, a smart garage door opener is not the only thing that may improve your garage protection. Even the mere presence of a camera significantly lowers the chances of a thief to break into your property. Or, at least, it will help law enforcement to identify the burglar. Security cameras with tilt sensors are especially reliable.
Tip #7: Don't Neglect Maintenance
Since you're fully aware of what parts of equipment may reduce the security levels, pay particular attention to them. Don't forget to maintain all the gear on a regular basis by checking the torsion spring, cables, pulleys, windows, the lock, and the opener. This is a great way to prevent garage door break-ins from happening.
It never hurts to inspect your premises, the gear, and the walls, just to check if there are any weak points that can be easily accessible. For example, rusty garage door panels may be broken with a good kick, because a completely burglarproof garage door doesn't exist. But it's never too late to use the tips on how to improve garage door security, listed above, to be sure your property is out of danger.
Combine garage door safety inspection checklist together with detailed tips to maximize the effect of your protection.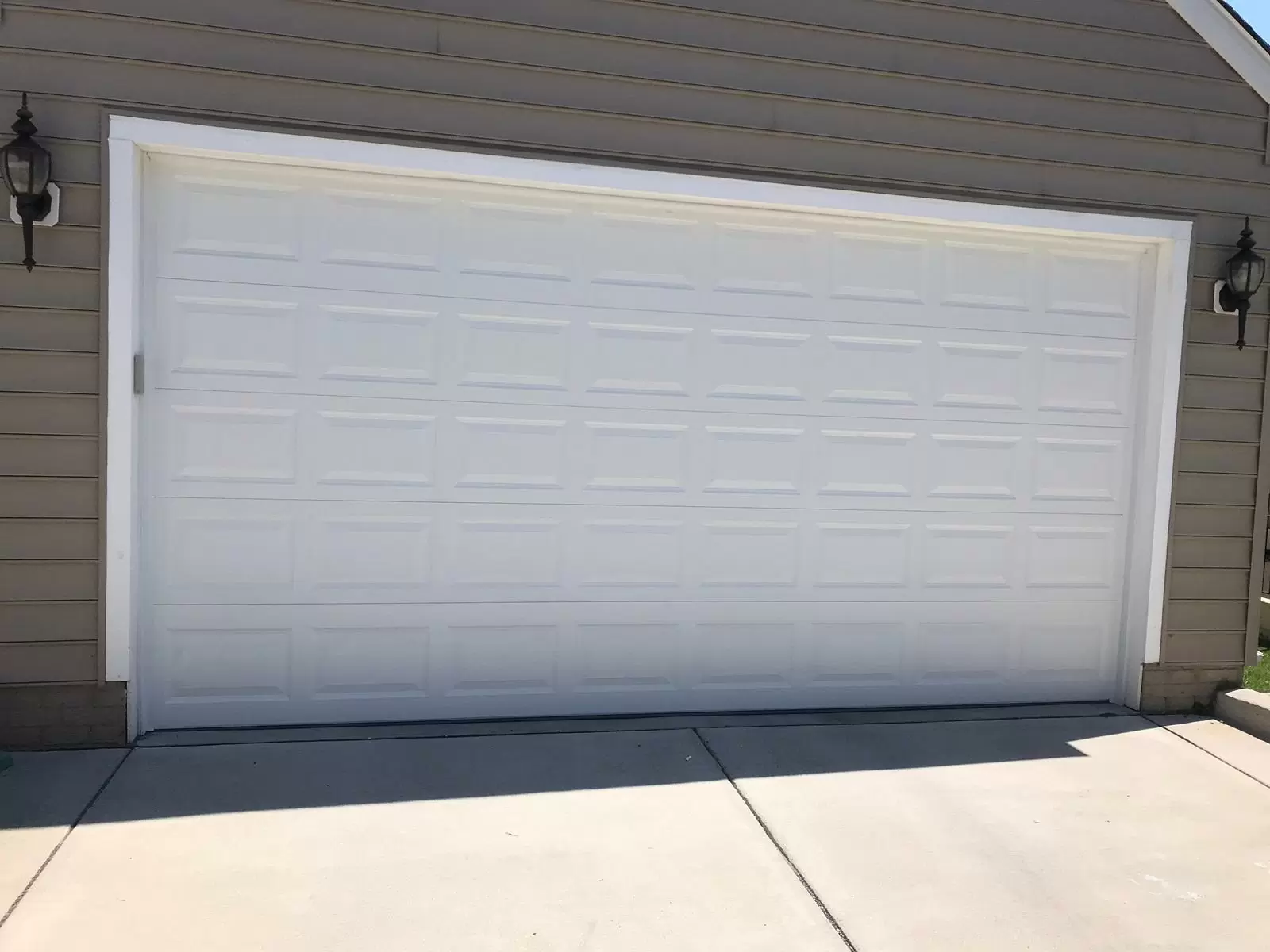 Consider STI Garage Door Your Trusted Partner for Your Garage Door Security
24/7 Emergency
Garage Door Service
STI Garage Door is a leading provider of garage door security solutions. We've been on the market for years, completing projects of any complexity. We specialize in garage door break-in protection and offer other additional services:
Commercial garage door services. Installation, replacement, repair, installation, and maintenance of residential garage property.
Residential garage door services. Design and completion of custom residential projects of any complexity.
Opener garage door service. Replacement, repair, and installation of conventional and smart openers.
24/7 support. Client support around the clock: you give us a call — we offer a solution.
Contact us should you require securing a garage door from burglary or any other work to be executed.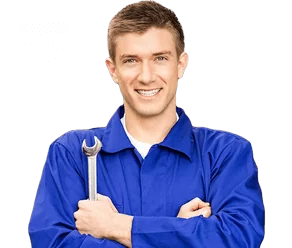 Spring Replacement
$25.00 off
Not valid with any other discounts offer!
Opener Repair
$15.00 off
Not valid with any other discounts offer!
New Garage Door
$100 off Single Door
$150 off Double Door
Not valid with any other discounts offer!
New Garage Door Opener
$50.00 off
Not valid with any other discounts offer!
Senior and Military
Extra 5% off
Not valid with any other discounts offer!
Tune-Up Special
$85.00 off
Not valid with any other discounts offer!
Show More +