If you want something done right, do it yourself. Does this phrase sound familiar? Back in the good old days, people handled every household duty on their own, and "do it yourself" actually worked.
However, those times have passed, and almost every sphere of life has become significantly complicated. You can find yourself thinking that installing a garage door on your own is cost-effective. But can this really be true?
Read below to learn whether DIY or professional installation of garage doors is your choice. We detail several advantages of DIY installation to complement the insight. We also outline multiple reasons not to neglect professional assistance when it comes to garage doors.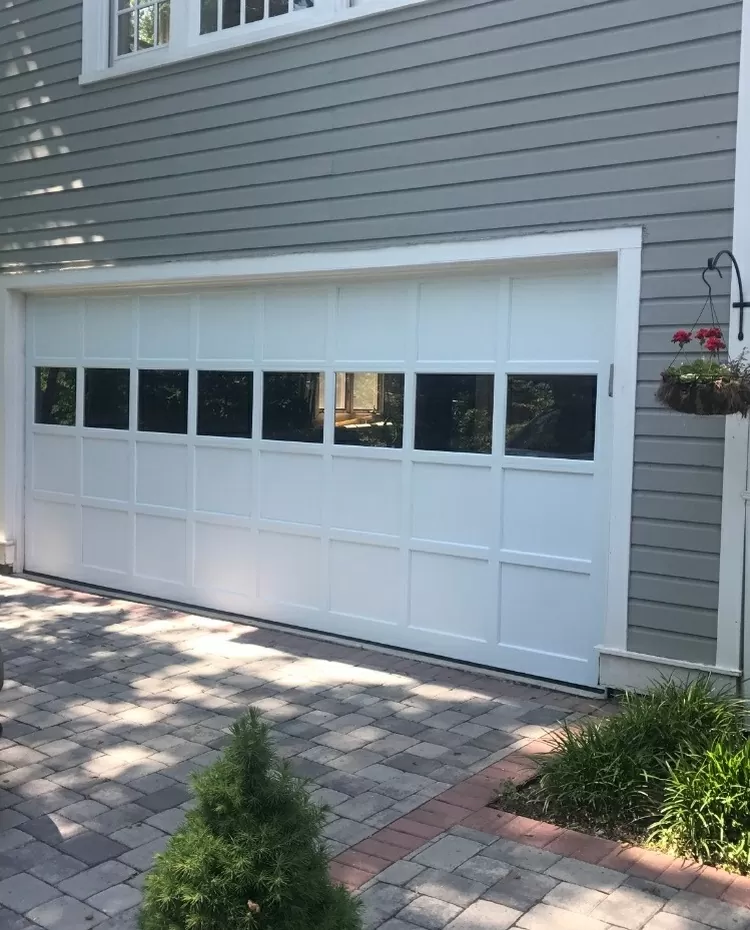 Main Differences Between Pro and DIY Garage Door Installation
24/7 Emergency
Garage Door Service
Cost-Effectiveness
The cost of professional services is the primary argument for choosing DIY installation. However, an entirely opposite tendency can be noted after deepening in all the nuances.
A professional would always work much faster than an amateur. Thereby, the services of a company that specializes in garage door installation have a quick turnabout time. Typically, it takes a few visits and about 5-10 hours in total until the work is finished.
On the other hand, DIY installation may require weeks of your precious time, even in the best-case scenario. Let's do a simple calculation. Let's presume you earn $30/hour, and the installation, with all the other related activities considered, would take up to 40 hours. Thus, you haven't had it for free—such a DIY installation would cost you $1,200. Suddenly, a pro installation looks much more appealing since you could be spending this time with your family or earning more than you could've spent.
When it comes to DIY garage door installation vs. professional installation, surprisingly, the second option is the winner.
Safety
It is hard to argue against having the work done by someone else's hands is beneficial for your safety. Garage doors are one of the most dangerous pieces of household property.
Conducting DIY home improvement, you have to care for the safety yourself. It is not uncommon for a door to pin down someone's hands or for an over-tensioned torsion spring to break and hurt a user. Also, consider that installing a heavy garage door without assistance is a feat few people can achieve.
In contrast, pro installation services of commercial garage doors requested from a reliable company completely relieve you from the responsibility for safety. Professional teams would not let you risk your well-being and ensure your complete safety during the installation and after.
The less you expose yourself to potentially hazardous activity, the less your chances of getting hurt are.
Quality of Installation
Here is the point; you don't want to compromise the quality of work. However, in the case of DIY installation, it's hard for you to install everything perfectly and diagnose possible future malfunctions unless you have substantial experience.
Professional service providers know every key step of installing a garage door and have the experience to avoid all potential pitfalls.
Garage doors are complex mechanisms that should be approached correctly to ensure their functioning in a particular environment. Examples of possible issues are specific difficulties with a home's electricity network or unstable weather conditions. Only a team of professionals can ensure the best quality possible for your home improvement project.
At the same time, there are many tricky nuances you may face while installing a door yourself. Therefore, DIY installation may significantly deteriorate the quality of the work.
So, the quality of installation is the major difference between DIY and pro garage door installation. We recommend hiring a professional if you want your expensive automatic door to operate for years without any trouble.
Installation Warranty
A company offering new garage door installation services guarantees exceptional quality. It issues an installation warranty and warranties for parts of a garage door. This way, you can be confident that any defect covered by those policies will be fixed in no time.
At the same, there is no guarantee that the parts you purchased yourself would not deteriorate shortly or that the door would not stop working for whatever reason soon after the installation.
Selection of Parts and Materials
Frequently, a supplier does not offer independent customers a full range of doors or materials. You have a limited choice of parts, door materials, and toolkits for sale. It is a frequent problem that one store alone cannot provide you with all that's needed. It results in wasting hours of your time and not even purchasing precisely what you require.
On the other hand, one of the benefits of pro garage door installation is that an installer gets the right materials. You just need to describe your needs, and then, it is the service provider's responsibility that your expectations are met.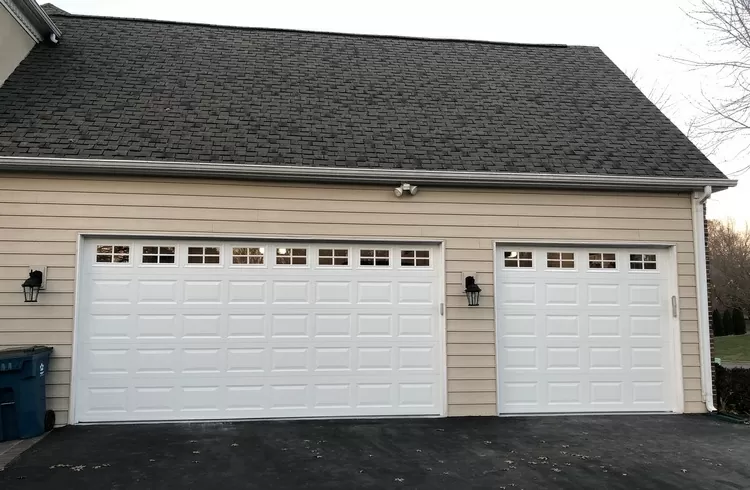 Advantages of DIY Garage Door Installation
We bet professional vs. DIY garage door installation has never been considered from this point. If you're the kind of person fixing everything yourself, you will find such a challenge exciting. Perhaps, satisfaction is the reason that would break any rational arguments. But make sure the desire to do it yourself is not spontaneous, and you will see the garage door installation to the end.
Opportunity to learn new things.
You will make many discoveries and acquire new skills while struggling with an automated door. Who knows, maybe you will discover a life-long passion for installing garage doors?
It may enhance interpersonal communication.
Garage doors are challenging to install and are extremely heavy. That is why you almost always need a team to help you. If you decided to put in place the garage door on your own, you certainly require another pair of hands. Since collaborative work is beneficial for relationships between people, you may find that your communication with a helper improved afterward.
New toolkits may come in handy later.
Naturally, you require instruments to do all the installation procedures correctly. Regarding professional garage door installation vs. DIY kit, the tools purchased can be helpful in the future.
The cool thing is that the garage installation kit comprises numerous instruments: level, safety glasses, hand protection, adjustable-locking pliers, drill, drill bits, socket bits, Phillips driver bits, open-ended wrench, hammer, 1/2-inch diameter rods, and more stuff for DIY home improvement.
Why Is It Better to Choose Professional Garage Door Installation?
There are numerous benefits of hiring a professional garage door installation company. Here are just a few:
As explained above, pro services are more cost-effective than DIY installation due to the quick turnaround time. More importantly, the prices do not seem overestimated if you look at numerous advantages of hiring a professional team.
Superior quality of work.
If you are a pro installer, you can guarantee good quality yourself. However, if you do not have much experience, the DIY installation is likely to compromise the quality and negatively impact the operation of the automated door.
Best choice of materials.
The chances of purchasing all the materials and parts needed from one supplier are low. You may face a limited range of options. Service providers have their own inventory to select parts and materials and typically have agreements with suppliers.
Comprehensive warranty coverage.
You do not need to worry about the work done, as you have the warrant lasting for years. It is that simple.
The profit of a company providing garage door installation services depends on how many orders they complete. They always aim to do work as fast as possible, without compromising quality.
Professional teams handle all the work and take the safety precautions required themselves. Thus, there are no risks for you or your loved ones.
Are you choosing a professional garage door installer? STI Garage Door has got you covered! Our team of specialists offers professional installation of residential garage doors.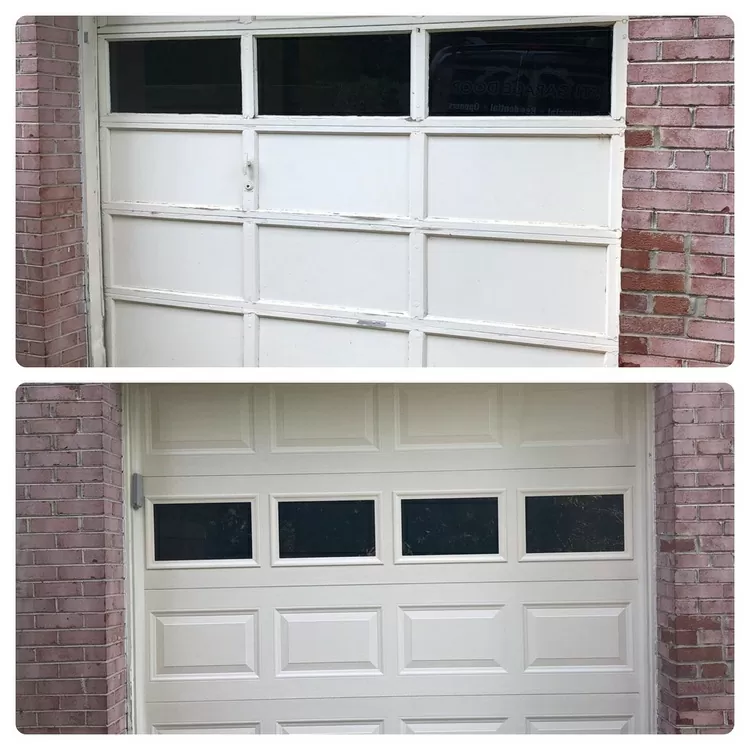 Consider STI Garage Door Your Trusted Partner
24/7 Emergency
Garage Door Service
STI Garage Door is a local garage door repair and installation company offering premium services in Washington, Maryland, and Virginia. We earned our name by assisting businesses and independent customers for more than six years.
Our services include but are not limited to garage door installation, insulation, replacement, repair, and maintenance. We can also take care of your openers, regardless of their type. And the kicker is that we work with commercial garage doors and offer a full range of options, covering any of a business's needs.
Contact us to request our service. We will respond promptly.
We believe that you do not need us to describe how good we are all day long. Let's just review a few examples of our services and the many benefits you receive by requesting our assistance.
Residential garage door installation. STI Garage Door offers you to manage a home improvement project. We know how crucial it is to have a well-functioning garage door that would protect the security of your house. So, we help you choose the most appropriate parts and materials, closely paying attention to your needs and the conditions within which a door will be operating.
Our specialists provide the most friendly support, resulting in frequent 5-star reviews. As a bonus, we aim to keep our prices as low as possible.
Commercial garage door installation. STI Garage Door offers you to manage an industrial territory's improvement project. A team of true professionals is to help you, regardless of the complexity of the technical requirements.
We operate 24/7, so if there is an urgent need, you can receive support and request emergency help at any time.
Garage door openers installation services. STI Garage Door offers you to manage any opener installation projects. Our team of professionals aims to provide you with the most suitable solutions for remote garage door control.
We will make sure that the opener system operates without any troubles and is safely protected from connection loss and physical interference.
Contact us to request our service. Let us offer you high-quality garage door installation or any other top-level assistance.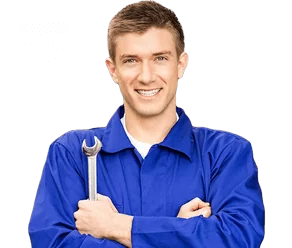 Spring Replacement
$25.00 off
Not valid with any other discounts offer!
Opener Repair
$15.00 off
Not valid with any other discounts offer!
New Garage Door
$100 off Single Door
$150 off Double Door
Not valid with any other discounts offer!
New Garage Door Opener
$50.00 off
Not valid with any other discounts offer!
Senior and Military
Extra 5% off
Not valid with any other discounts offer!
Tune-Up Special
$85.00 off
Not valid with any other discounts offer!
Show More +