How often do you use your garage? Probably every day. According to statistics, the average American homeowner closes and opens the garage door about 1,500 times a year. Not surprisingly, the quality and reliability of this system are essential. It protects your car from thieves, animals, and bad weather conditions. This door is a part of your home and complements its appearance. A garage door should be modern, durable, safe, and technological. And in today's market, every car owner can find what they need.
But for your garage door to perform its primary function for a long time, it requires constant maintenance. Moreover, in the case of the slightest malfunction, you should not postpone the repair; it is better to fix everything at once. It is recommended to entrust the repair of the garage door to professionals. But sometimes a repair is no longer the best solution. And you need to replace the door. Fortunately, there are no problems with any garage door opener repair services. Sometimes the replacement will not solve the problem. In this article, we'll compare garage door repair vs. replacement, highlight the factors that can influence your choice, and talk about the cost to repair a garage door vs. replacing.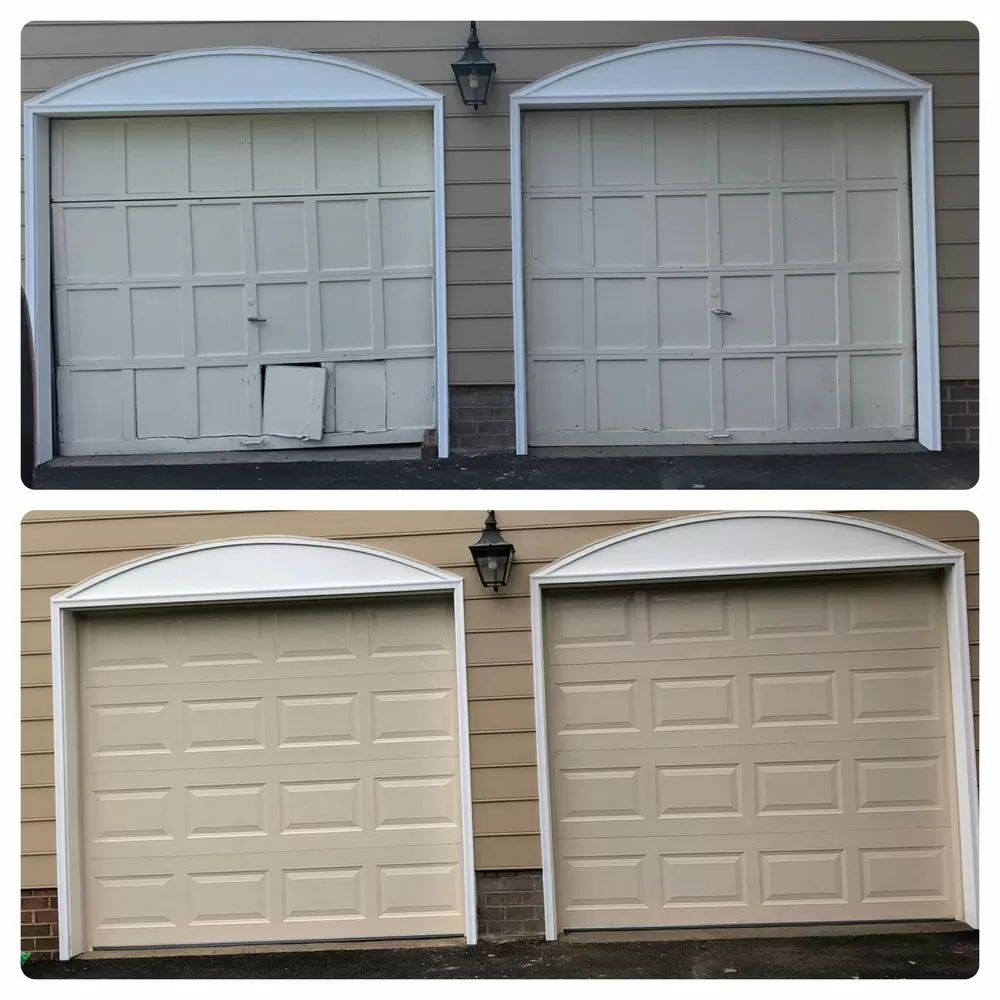 5 Problems When it's Better to Repair Your Garage Door
24/7 Emergency
Garage Door Service
Think carefully about it before you decide to repair or replace the garage door. Sometimes installing a new door doesn't make sense. Some repairing work can be enough, and with proper maintenance, your garage door will be in good working condition for a very long time.
You need garage door repair service in the following cases:
The door does not open or close
Imagine a situation where one morning you find that the garage door doesn't work. Sometimes this can simply be caused by a dead battery in the garage door opener. Do you need to repair or replace your garage door opener? No, in that case, the problem is solved very simply just by replacing the batteries. However, if there is nothing wrong with the opener, contact a professional. It may be some minor breakage that is easy to fix.
Broken panel
If only one panel is damaged, it is better to replace it as soon as possible. Such a procedure won't cost you much. Your door will work and function properly for a long time.
The springs are worn out
You may have noticed that your garage door has become heavy. This can indicate that the springs responsible for opening and closing the door have worn out. This is due to the weight of the door. Therefore, the springs need to be checked from time to time and replaced if necessary. This is also a very simple and quite affordable procedure. A professional can replace the two springs in no time, and the door will work again.
The garage door is sagging
You may notice that one side of the garage door is lower than the other. Because of this, the door may not close completely, which means it may not protect your property from thieves or keep an optimal temperature. It can also lead to wear and tear on the lifting mechanism. But don't you worry, this is not a very big problem at all. To fix it, springs also need to be changed. A good specialist will help you solve the problem and quickly restore the door balance.
Door warping
Water or other unfavorable factors can cause your garage door to warp over time. When this happens, a space between the door and the ground appears. Because of this, various small critters can get into your garage. Speaking about safety, in such a case, your door is not efficient anymore. Such gaps make it easier for thieves to do their job. And it also disturbs the temperature in your garage because the door does not close tightly, and cold or hot air can enter the room from the street.
Minor or major breakdowns can cause the door to malfunction. In addition, the metal itself, of which the door is made, can become damaged. The type of repair and its cost will depend on the breakage. Also, if the breakage is serious, the door will have to be replaced. Of course, you can try to find the problem yourself and fix it. But it is best done by a professional. Our specialists will be able to examine your door to assess the extent of the issue and the approximate cost of repair. And the free time you can devote to your personal needs.
6 Problems When it's Better to Replace Your Garage Door
Sometimes, there are cases when you have no question concerning garage door repair vs. replacement. It happens when simple repairs can't solve the problem. And you will have to invest finances again and again to improve your garage door. How do you know when you need garage door replacement service? Below, we've mentioned a few basic things that signal a serious issue.
Your door hasn't been working for some time
One minor breakdown is not a problem. It can be fixed quickly and easily. But if you've been putting off repairs for a long time, or something breaks again and again, then one day, the door just might stop working. Then you won't get around to repairing it, and you'll have to install a new garage door.
Your garage door is very badly damaged
A simple repair won't solve the issue if the breakage is severe. And sometimes, the repair turns out to be so expensive that replacing the door with a new one is more cost-effective. Only an expert can recommend the right solution for you after a thorough examination.
The garage door is outdated
The garage door is not the thing in your home that goes out of style quickly. You should consider it, choosing whether to repair or replace your garage door. But if you've had it installed for a very long time, you should take a closer look at more up-to-date models. It's practical because modern garage doors have different useful security options and fit better with modern vehicles.
Your garage door does not have child safety sensors
One of the useful options we talked about earlier is special sensors that respond to movement as the door is lowered. This could be children, animals, or anyone else. When motion is detected, the door stops. Such a feature will protect against damage from the impact and keep your loved ones and pets safe from injury. Of course, such sensors can also be installed on an old garage door. But it is not always cheaper than installing a new one.
High energy consumption
If you pay high energy bills every month, you should consider replacing your garage door. If there is a lot of air coming in from the outdoors, it takes a lot of energy to keep a comfortable temperature in the garage. Modern doors are equipped with improved insulation. Therefore, a new garage door is a good investment that will help you save money in the future.
Your garage has already been broken into once
If this is the case, you don't need to choose between repairing and replacing your garage door. The best thing to do is to install a new one. An experienced thief knows many ways to open the door. Therefore, you may simply not know exactly how your garage door was broken into. Which means you won't be able to fix that particular problem. Installing a new door will help you avoid becoming a victim of thieves again and keep your emotional balance.
Your garage door is very noisy
If the process of opening and closing your garage door is accompanied by loud noises and excessive vibrations, or it shakes too much, this is not a good sign. This can be caused by broken springs, a broken mount, or worn bolts. There can be too many breakdowns, and it will take a lot of money to fix them. In this case, you should think about replacing the door with a new one.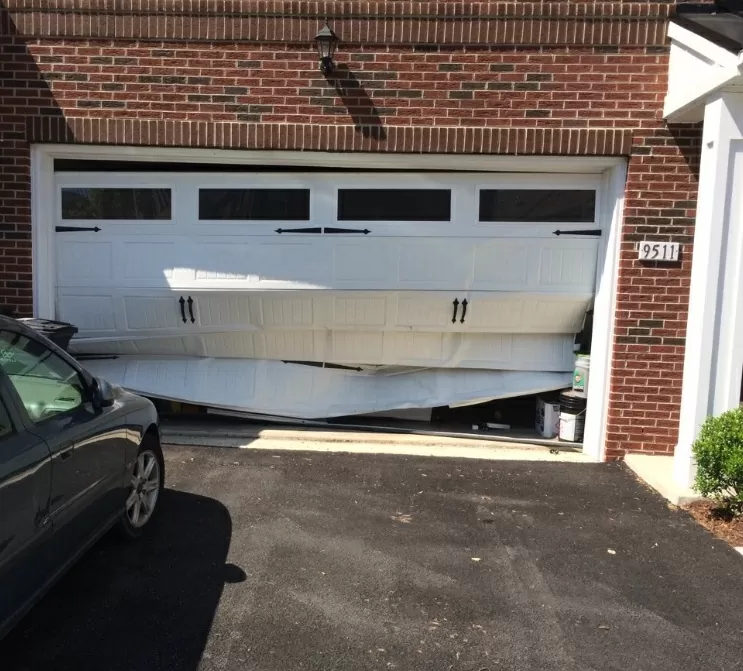 Other Factors to Consider
24/7 Emergency
Garage Door Service
We have told you about the cases when it is necessary to replace the door, as well as when it can only be repaired so that it will work for a long time. In the second case, you save time and money. But sometimes, the necessity for replacement is acute, and you can't save money. Of course, you know better how you want to see your home and how it should be equipped. So the final decision is up to you. And if you still can't choose between garage door repair vs. replacement, we suggest you consider a few more factors to help you make the right decision.
Appearance
Even if you repaint an old garage door, it will still not look like a new one. It will look like it was installed a long time ago, plus it has been repaired. On the other hand, a new garage door will improve the appearance of your entire home and make it cozier. You will be happy to come home in the evening and leave your car in the updated garage. After all, the things that surround us every day must please us.
Increase the value of your home
If you need to conduct garage door repair or replacement but don't know what to pick, think about when you plan to sell the house. If you want to sell your house in the near future, a new garage door will noticeably increase its value and exterior appeal. Thanks to a new garage door, the value of your home may go up by as much as 4% when it's sold. Of course, if you're not going to move anywhere and sell your home in the next few years, you don't have to increase the value of your home.
Costs
It all depends on your financial capabilities. How much are you willing to spend to improve your garage? Is the purchase of a new garage door affordable for you at this moment? When you compare repair vs. replacement garage door costs, repairs take less money. But if the breakdowns are serious or recur frequently, then, in the end, the amount will double or triple.
Warranties
When installing a new garage door, you don't have to worry about it giving you trouble. There are far more quality guarantees just for new doors than for repairs. But if the damage to the existing door is not significant, and the repair is carried out by real professionals, then after the repair, the door can work for several years.
The age of the garage door
Nothing is forever, and the features of a garage door, like any other piece of equipment, will only deteriorate over time. If you've been using your door for 10 to 20 years, and it has a minor breakdown, you're better off replacing it. The older the door, the more often it will need repairs.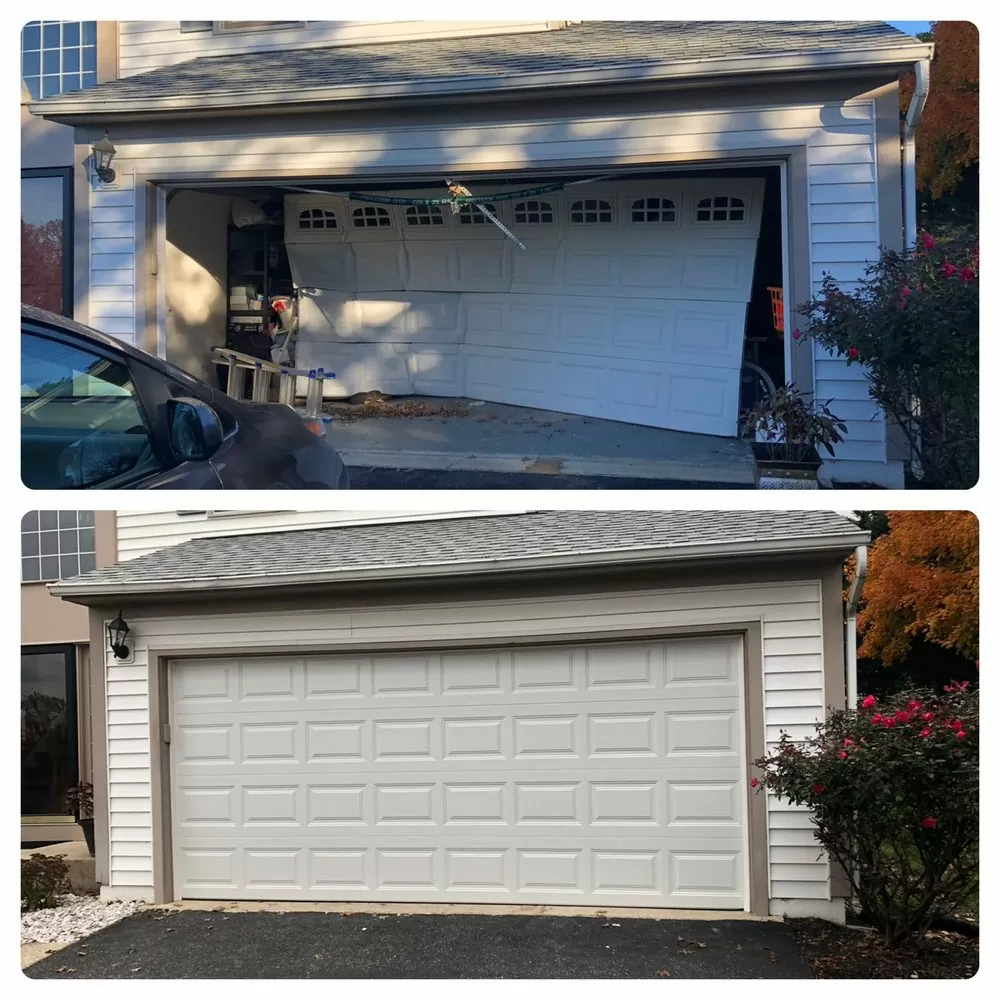 Comparing Cost to Repair a Garage Door vs. Replacing
Replacing your garage door will cost you more than repairing it. But keep in mind that you won't always be able to solve your problem with repairs. In some cases, replacing the door is a necessity. Some breakdowns can be repaired, but they recur again and again. In that case, the repairs need to be done frequently, and therefore the costs will increase.
On average, replacing a garage door will cost $700–$1,400. This includes the labor parts cost. But various factors can affect the installation price of a new garage door, such as the material, the insulation required for your garage door, and the necessity of any additional work.
The average cost of garage door repair can reach about $223. It depends on exactly what you want to repair. More often than not, garage owners seek repair services for locks, sensors, tracks, springs, garage door openers, and cables.
Only a specialist will provide you with the exact cost of garage door repair or replacement after thoroughly examining the situation and determining the range of work required.
Choosing the Right Repair or Replacement Service with STI Garage Door
24/7 Emergency
Garage Door Service
If you are thinking, "Do I need to repair or replace a garage door?" it's always best to rely on professionals to perform all the necessary actions. You can visually inspect the door yourself, looking for any breakages. Even if you are used to doing everything yourself, real professionals will see what you might have overlooked, as well as note the place where something might break in the near future.
The garage door is a thing essential for your security. And you shouldn't mess around with safety issues. The professionals at STI Garage Door will get the job done quickly and efficiently. We can help you repair or replace the garage door. Our experienced specialists will also be able to quickly assess the scale of the problem and recommend the best solution. You can contact us at any time; we are available 24/7. All you need to do is leave a request online, and you'll soon have the perfect garage door!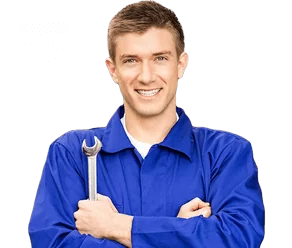 Spring Replacement
$25.00 off
Not valid with any other discounts offer!
Opener Repair
$15.00 off
Not valid with any other discounts offer!
New Garage Door
$100 off Single Door
$150 off Double Door
Not valid with any other discounts offer!
New Garage Door Opener
$50.00 off
Not valid with any other discounts offer!
Senior and Military
Extra 5% off
Not valid with any other discounts offer!
Tune-Up Special
$85.00 off
Not valid with any other discounts offer!
Show More +