This article will describe the steps to install a roll-up garage door successfully. This guide will detail the tools needed and explain the complete process. But first, you should be aware of a few nuances.
Installing a roll-up garage door completely by yourself is a nigh insurmountable task. Even professional contractors typically install in teams of 2 to 5 specialists. It is explained by the difficulty of lifting a heavy door or arranging a torsion spring.
There are also substantial safety concerns associated with installing a garage door. Such units are generally dangerous, leading to approximately 30,000 injuries annually. Risks to be jammed by one are especially high during the installation procedure.
As an alternative to DIY installation, you may consider professional services. You can find the costs at the end of the post.
What Tools Are Needed to Install a Roll-Up Garage Door
24/7 Emergency
Garage Door Service
Before proceeding to the next section of our roll-up door installation guide, make sure you have the following tools and protection equipment:
Safety glasses.
Gloves.
Electric drill and drill bits.
Socket bit.
Open-ended wrench.
1/2-inch diameter rods.
Hammer.
Adjustable-locking pliers.
Level, tape measure, and plumb line.
Center punch.
Mechanical lift or ladders.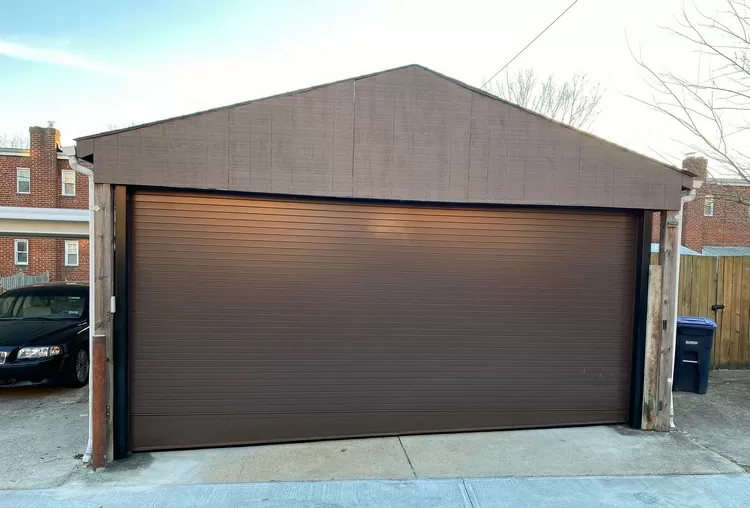 How to Install a Roll-Up Garage Door: Complete Procedure
Consider these steps to be your installation guide. Follow them precisely to prevent causing damage to a garage door's parts.
Preparation
Set up your tooling, unpack the roll-up door, and read the installation instructions. The latter will give more specifics to use alongside this guide.
You should also inspect your door, parts, and packaging for visible signs of damage. In case any is detected, contact the freight company immediately. It is vital while conducting DIY installation, as if something went wrong you would not prove that the door was damaged before your interventions.
Check and Position the Roll-Up Door and its Parts
Verify the width and height of the wall opening against a door's dimensions using the tape measure.
Verify the presence of all the door parts.
Check for proper side-clearance at jambs and header.
Place the door's guides on the floor perpendicular to the wall opening.
Place the door above the guides in a central position.
Distribute hardware parts according to a garage door owner's instructions without removing brackets, tensioner, springs, and curtain-mounted latch.
Guides to Bracket Assembly
Lift the flange on the tensioner paw until its end clears the tensioner ratchet wheel.
Position a bracket's short leg's end upward by rotating the part.
Release the flange, allowing the end to engage with the ratchet wheel's tooth.
Align slots on the top end of the guide with bracket's hooks.
Slide the bracket and guide until the locking tab is fully engaged.
Repeat the two previous steps for brackets and guides left.
Lifting the Roll-Up Door
If you are looking for a guide on how to install a roll-up garage door by yourself, you should pace yourself, as there is a slight catch. The door guides are not intended for one-person installation, as a single guide cannot support the entire door's weight even for a short period.
Warning! Do not try to lift and assemble a roll-up garage door single-handedly. Contact STI Garage Door specialists to get the necessary assistance and avoid a severe injury.
In case you already have a second installer, do the following:
Guide the door and assemblies toward the wall opening.
Lift door assembly evenly together, pivoting around the bottom of guides.
Guides and Brackets to Jambs Assembly
Attach brackets and guides to jambs in accordance with a garage door owner's instructions.
Check so that fasteners are installed in each hole location.
Warning! Ensure that brackets are securely fastened to the jamb, as the failure to attach them properly may result in the door fall. Contact STI Garage Door specialists to get the necessary assistance and avoid a severe injury.
Setting a Torsion Spring's Tension and Head Stops Securing
Rotate the door, so its bottom bar is pointed down through the guides.
Cut the tape and plastic wrap that is holding the door.
Direct the bottom bar into the guides and stop once it is past the head stop area.
Slide head stops from inside both guides and secure them with F hex screw threads.
Setting Stop Clips and Pull Rope
Install stop clips on the inside of the bottom bar.
Install a handle on the outside of the bottom bar.
Install rope in a hole on the horizontal leg of the bottom bar in the central position.
Check the Roll-Up Door Operation and Adjust Spring Tension
Elevate and lower the door to test its balance.
In case the door is easy to close but hard to open—spring tension is lower than necessary and vice versa.
Place the winding bar of a sufficient diameter in the tensioner ratchet wheel.
Rotate clockwise to increase a torsion spring's tension, rotate anticlockwise to decrease the tension.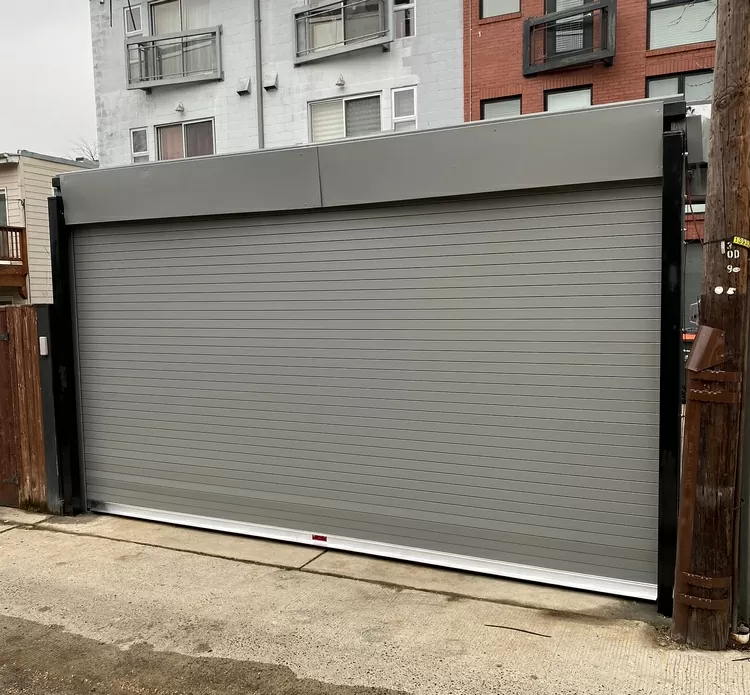 How Much Does It Cost to Install a Roll-Up Garage Door?
As we mentioned previously, there are substantial risks associated with the installation procedure. Even having a complete guide, you still may face difficulties that are impossible to resolve yourself. Or you may make a mistake resulting in an injury. We advise you not to compromise your safety and request professional services.
In a nutshell, commercial-level roll-up garage doors cost considerably more to install than residential ones. In both cases, prices may fall somewhere between $500 and $5,500. But they significantly depend on the following factors:
Size. While residential doors are intended for passenger cars, commercial property may serve as an entrance for cargo vehicles. Businesses may need doors of a specific size, which will impact the installation services cost.
Style and functionality. The aesthetics of roll-up doors for different private or commercial purposes may not be the essential factor impacting the cost. But the enhanced functionality, such as energy-saving polystyrene insulation, and other features, may significantly contribute to the price. Most often, additional services are requested for commercial solutions.
Garage door openers. While homeowners may limit themselves to low-cost manual roll-up garage doors, it is never an option for respectful businesses. At the same time, powerful commercial garage door openers can be triple the price of residential ones.
A service provider will probably offer the same prices for residential and commercial door installation. But at the end of the day, you will likely pay more for the latter ones.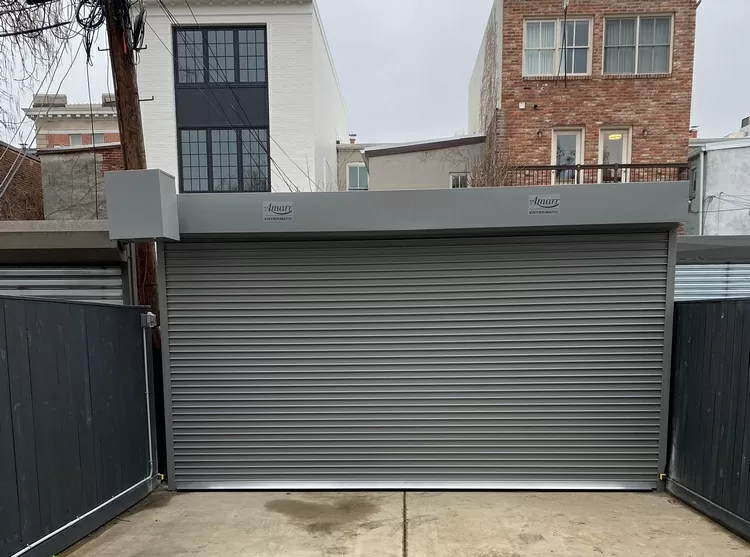 Consider STI Garage Door Your Trusted Partner
24/7 Emergency
Garage Door Service
STI Garage Door is a garage door repair and installation company offering premium services in Washington, Maryland, and Virginia. We have been assisting local businesses and individual clients for more than six years.
If you are unsure how to install a new roll-up residential garage door so that it serves you for years, contact us to request our services. We will respond promptly!
Let us present just a few examples of our superior services for your kind review.
Residential garage door installation. STI Garage Door is your assistant with a home improvement project. We will help you with selecting the most appropriate parts and materials. And the icing on the top is that we will perform the installation for you, so you do not have to worry about your safety or the installation quality. As a bonus, we aim to keep our prices as low as possible.
Commercial garage door installation. STI Garage Door is your assistant with an industrial territory's improvement project. We will take care of any installation, regardless of its complexity. Our professionals follow technical requirements precisely.
Garage door openers installation services. STI Garage Door is your assistant with an opener installation project. We will find the optimal solution for a remote garage control. Your openers will function without any trouble for years.
Contact us to request our service. Something in mind that's not on the list? Be sure we will make it work!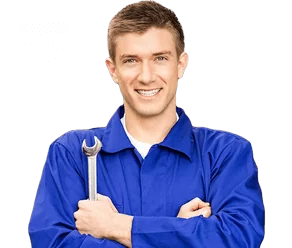 Spring Replacement
$25.00 off
Not valid with any other discounts offer!
Opener Repair
$15.00 off
Not valid with any other discounts offer!
New Garage Door
$100 off Single Door
$150 off Double Door
Not valid with any other discounts offer!
New Garage Door Opener
$50.00 off
Not valid with any other discounts offer!
Senior and Military
Extra 5% off
Not valid with any other discounts offer!
Tune-Up Special
$85.00 off
Not valid with any other discounts offer!
Show More +