Problems with a garage door track should not be left unattended. Such defects can result not only in damage to your car due to a malfunctioning garage door but also in your injuries. Avoiding these negative consequences is pretty simple because the repair will not take you more than a few hours of free time. But we know that not everyone has time for garage door replacement in the modern world. Moreover, you will need some knowledge and skills to work with various tools. So, if you do not want to fool yourself, we will perfectly do this job instead of you. If you are still not afraid to face difficulties, now we will tell you how to replace the garage door track without much help.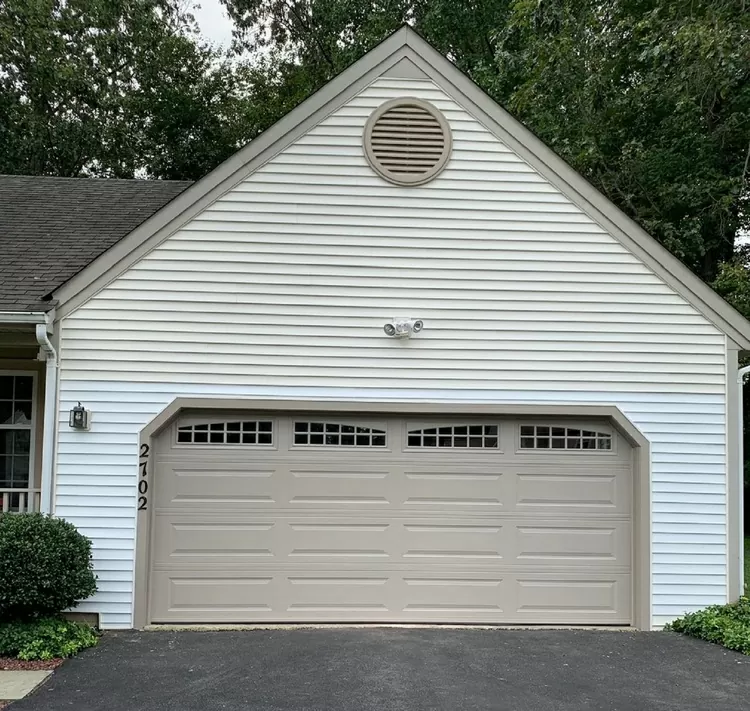 How to Replace a Garage Door Track—Simple Action Plan
24/7 Emergency
Garage Door Service
Find the Right Tools and Material
Let's start with the tools you need to replace the garage door track. The list of tools is not large, and you can find all the instruments in your garage. For minimal convenience during replacement, you will only need a screwdriver and a marker.
You can order replacement materials at the store where you bought the garage door or at any other hardware store. You won't have any problems with these either. If you have already bought the materials and the necessary tools are ready, we can proceed directly to the replacement of the garage door track.
Get to the Garage Door Track
To replace the garage door opening track, you have to remove the defective part first. Getting to it is not so easy because you need to remove many related parts for this.
Let's start with hinge pins and rollers—there are two ways to move. Depending on the type of door and the fastening method used, you will need to pull out the hinge pins to get to the rollers. The second option is much easier because you can simply unscrew the mounting with a screwdriver and remove the rollers. In any case, both options should not take you a lot of time.
Next comes the rather complicated process of removing the springs, which are necessary for the construction of the garage door to hold it open. Removing these springs is not so difficult. The main difficulty is gently pushing the garage door to the side without damaging the roller's pins and hinges and not letting it fall. Try to be as careful as possible not to get injured during this part of garage door rail replacement. Once you have completed this action, we can assume that the removing part is behind.
Simplify Installation
So, after all the above actions, you finally got close to your garage door track. But don't rush to change it. You need to mark its location to be accurate when fastening a new one. To do this, you need a marker or pen, depending on the material used for your track. Just draw lines above and below it. Thus, you will greatly reduce the time required to install a new one.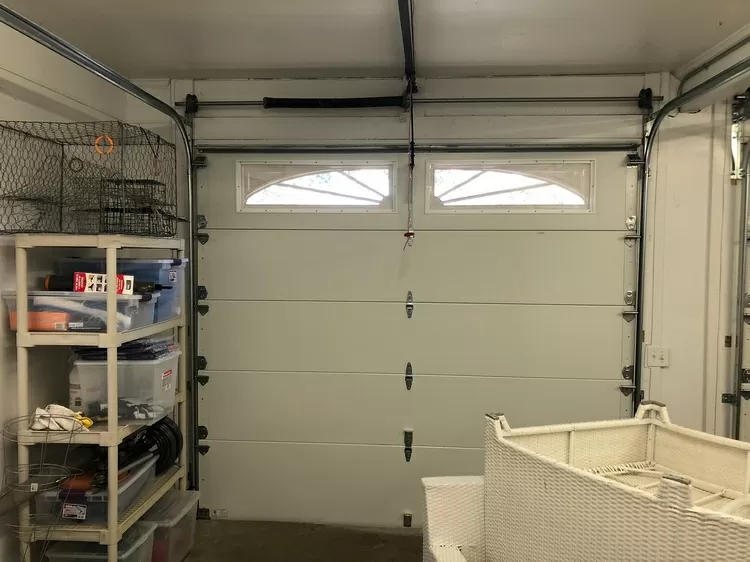 Remove Defective Part
Now, you can dismantle the damaged track. Most likely, it is screwed on, so use a screwdriver or other tool to remove the fasteners.
Replace Rails of the Garage Door
At this stage, you need to replace the track on the garage door. Just take a new one and set it according to the marks you left in advance.
Set the Door to the Correct Position
Here, you can not do without an assistant, and it is better if they are sufficiently qualified. It is necessary to return the door to the correct position so that you can re-install all the removed structural parts.
Final Stage
Now, you need to ensure that the garage door is in the correct position. To do this, you can use a waterpass or another appropriate tool. If you are sure that everything is installed correctly, you can return the spring, hinge pins, and rollers to their place. Do this in the reverse order to how you removed them.
Ready? If the new track fits, don't forget to lubricate the rollers and the track itself to extend the proper view of the new parts and smooth the operation of the garage door. After that, the matter of how to replace the track under the garage door can be considered closed.
Cost to Replace the Garage Door Track by Professionals
Now that you know how to replace the horizontal and vertical tracks on a garage door, let's talk about the costs.
In today's world, every minute matters. Because of this rhythm, even a person who does well with the tools and knows how to replace garage door rails without help simply may not have time. We will do everything for you. A team of experts will come, assess the problem and the complexity of its resolving and offer you a price depending on the time it takes to replace garage door opener tracks and the cost of materials.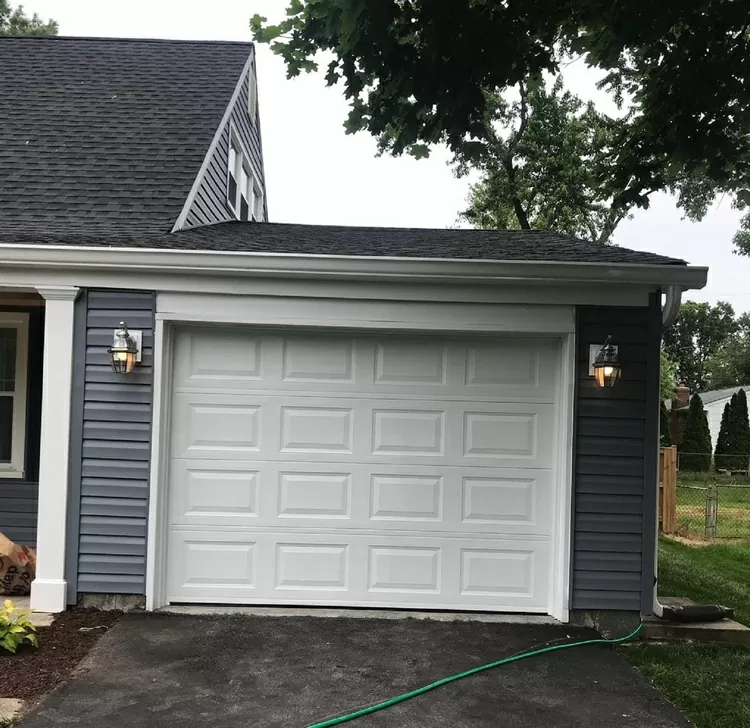 Replace Your Garage Door Track with STI Garage Door
24/7 Emergency
Garage Door Service
STI Garage Door has been providing professional and cost-effective services for over six years. We have vast experience in installing and repairing garage doors. We can easily carry out garage door opener replacement, track replacement, and work of any complexity 24/7.
Do you have any questions? Contact us, and we will fix your garage door quickly and efficiently.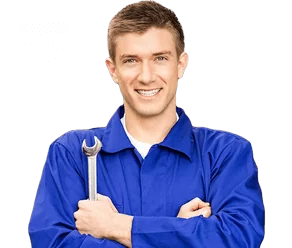 Spring Replacement
$25.00 off
Not valid with any other discounts offer!
Opener Repair
$15.00 off
Not valid with any other discounts offer!
New Garage Door
$100 off Single Door
$150 off Double Door
Not valid with any other discounts offer!
New Garage Door Opener
$50.00 off
Not valid with any other discounts offer!
Senior and Military
Extra 5% off
Not valid with any other discounts offer!
Tune-Up Special
$85.00 off
Not valid with any other discounts offer!
Show More +