Although the automatic door opening system has been designed and tested for safe operation, safety can only be ensured if the instructions are followed both during installation and throughout the operation. Thus, a garage door and a garage opener require systematic maintenance and support for safe and efficient use. Garage doors are large and heavy; they can even be life-threatening if misused. Therefore, permanent checks, regular inspections, and periodic maintenance are critical factors for the safety and reliability of the entire mechanism.
Also, consider that it opens and closes several times per day, so wear and tear on components and functions can cause serious trouble. And this means that regularly creating a garage door preventive maintenance checklist to schedule and perform routine service works is essential for the opener to function properly. This not only saves you money (because repairing serious and neglected damage is a complicated and expensive process), but it also provides consistently safe and reliable access to your garage.
To keep your garage in good condition and ensure smooth and stable operation, let's talk about how to service your garage door and how to maintain the garage door opener. In this article, we will discuss everything you need to know to get your garage gate working without any problems. You will find out why it is so important to devote time to regular preventative care and maintenance of garage doors and their openers, how to lubricate a garage door, how often should garage doors be serviced and understand whether it is possible to do without the help of a service technician, and realize why this is so. Besides, we've made a detailed garage door inspection list to provide you with a comprehensive maintenance guide and help you properly schedule your regular service and overhaul.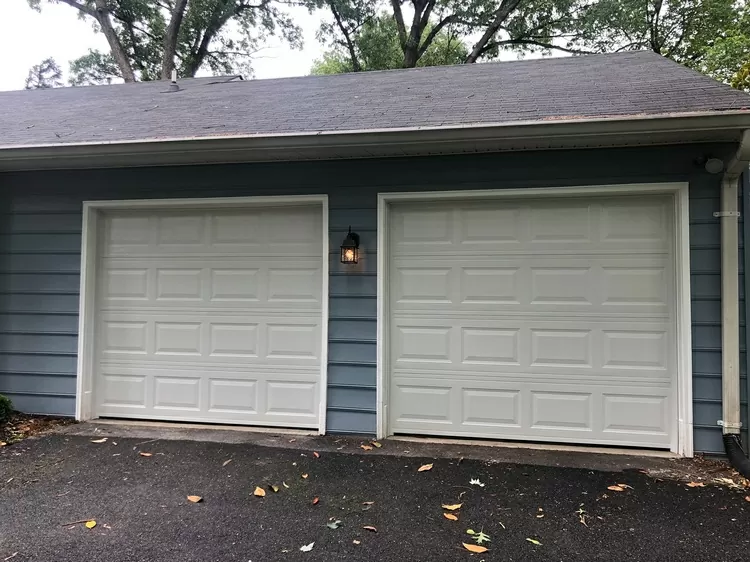 Garage Door Maintenance: the Importance of Regular Preventative Care and Inspection
24/7 Emergency
Garage Door Service
To prevent the occurrence of serious injuries and dangerous situations, it is necessary to handle the mechanism with care, observe precautions, and also inspect and check the garage door and its opener every month.
It is worth starting the inspection with springs, cables, rollers, and other garage door hardware — you may find signs of wear and tear, as well as frayed or broken parts. And further actions must be entrusted to specialists. A practical technician can replace rollers and perform other minor repair tasks, and more complex work must be transferred to a qualified garage door technician. This is vital as the springs are under high stress and can have serious consequences if used improperly. Therefore, do not underestimate the importance and necessity of professional service and maintenance when it comes to your safety.
In addition, you should also periodically check the balancing of the door. To do this, close the door, disconnect the automatic opening system, and operate the door manually. If the door does not lift smoothly and with little resistance, this indicates an imbalance. In such a case, you need professional help. Do not try to adjust the balance yourself if you are not skilled.
Some maintenance must be carried out by a specialist only. Remember that any red bolt should only be adjusted by a professional technician. Most importantly, follow the manufacturer's instructions for maintenance. Most guides have a list of recommended monthly tests. And remember that in case of any malfunctions or problems, you should seek help from experienced and qualified garage equipment maintenance specialists.
Below you will find a step-by-step maintenance checklist for garage doors to duly take care of its system and keep it serviceable. You will also find out what you can do to extend the life of the construction and make its use as pleasant as possible and, most importantly — absolutely safe.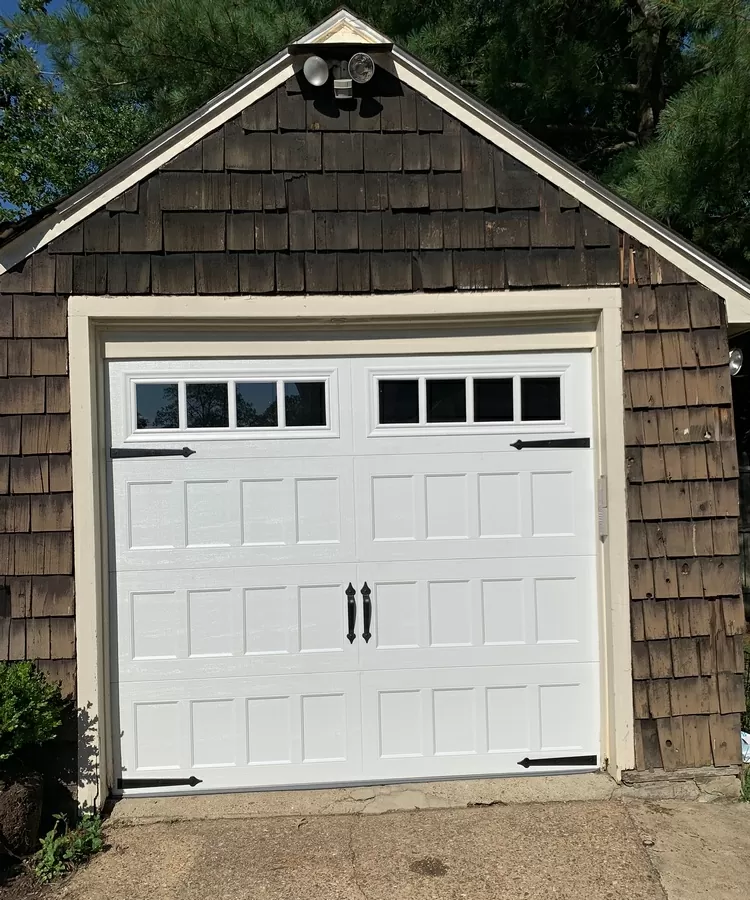 Garage Door Maintenance Checklist
So, it is crucial for garage door owners to carry out regular care and maintenance on time and in accordance with instructions. Let's look at the top 10 maintenance tips that you can definitely apply. All preventive recommendations and pieces of advice are based on the experience of STI Garage Door, an advanced garage gate repair and installation company. Here is our complete automatic garage door maintenance checklist.
1. Watch the Door Work
The first, simplest, and most important thing to include in your maintenance checklist for garage doors is a visual inspection. You can look and listen to the door opening and closing. The fact is that malfunctions in the operation of doors and openers in almost all cases are accompanied by changes in regular running — abrupt movements, creaking, scratching.
Therefore, you should observe how the doors work as you use them. Make sure they move smoothly and fluently, run quietly and without rattling, and that springs, pulleys, and cables are symmetrical. Systematic inspection is the most important step from which all further maintenance begins. And if you observe any difficulties in the work, this is a signal that you need to seek help from a specialist to troubleshoot.
2. Tighten the Equipment
You use your garage door several times every day, and the automatic opener raises and lowers the door more than a thousand times per year. Such loads significantly weaken the fastening, and movements loosen the structure. Therefore, it won't go amiss to check the brackets and mountings. Tighten all loose bolts. It is not only an issue of maintaining, but also of your safety.
3. Look for the Balance
Correct balancing is directly related to the durability of the mechanism. If the door is not balanced in due course, an incredibly heavy load is applied to the opener, which significantly reduces its potential service life. The better the system is balanced, the less effort is required to move it.
To make sure everything is as it should be, you will need to disconnect the system from the opening. To do this, pull the unlock handle and open the door about halfway. The door must remain in this position. If this does not happen, this indicates that the springs are not balanced correctly or need to be replaced. Adjusting springs is the task on your overhead garage door maintenance checklist that should only be performed by an experienced and qualified technician of the appropriate profile.
4. Explore and Change the Rollers
Rollers should be routinely checked twice a year and replaced with new ones about once every five or seven years. And if you open and close the gate many times during the day, then it should be done even more often. You must replace any rollers that are chipped, cracked, or that have other signs of wear.
5. Fix or Substitute the Seal Strip
The rubber gasket at the bottom of the door performs a protective function — it shields the mechanism from low temperatures, as well as from water, dust, and dirt. It is an important element on which the functionality of all gates depends; therefore, the weatherstripping must be maintained in good condition and inspected twice a year.
If the rubber seal is brittle, worn, damaged, and cracked, replace it along its entire length. Please note that if the gate has a seal on the sides, also check it and fix all loose places or replace it in time.
6. Lubricate the Moving Elements
Rollers and other moving parts of the structure require special care. Lubricating these parts will extend the service life of garage doors and openers, ensure their smooth operation, and reduce the load on rollers and openers. White lithium grease should be applied twice a year to the metal opener's chain or screw, upper springs, rollers and hinges, tension spring opener pulleys, and torsion spring opener bearings.
7. Inspect the Cables and Pulleys
Lift cables and pulleys provide a connection between the springs and the gate, helping to raise and lower it safely. In no case should you deal with springs and hoisting ropes exposed to heavy loads on your own. They have a lot of power and can be life-threatening. However, what you should do is regularly assess the condition of cables, pulleys, and springs so that you can contact a professional in time for troubleshooting. Hiring a service technician is essential if you find breaks or other signs of wear and tear on the cables. Diligently observe this point of your garage door inspection checklist, and don't forget to include this in your maintenance schedule.
8. Check the Auto-Reverse Functions
The automatic reverse function is a feature of automatic garage door openers, which is responsible for stopping and changing the direction of the door in case of an obstacle on the way or a collision with an object when closing.
There are two mechanisms: mechanical and photocell. To test a mechanical pressure sensor, place a board or brick on the ground in the direction the door is moving. If everything works correctly, then when it's lowered and touches an object, it should change trajectory and rise back. To test the operation of the photovoltaic system, start lowering the door and simply slide your foot in the direction of movement of the structure. In case of correct operation, the door should change its direction of motion and begin to rise.
To find out how to service an opener and adjust the auto-reverse function, refer to your garage gate and opener manual. If your opener is outdated, it probably lacks this feature at all. However, this is an essential safety condition, so you should definitely consider installing a new system. In this case, you need to seek the services of professionals to replace the old openers.
9. Cleanse the Rails
You should also regularly inspect the tracks on both sides of your garage door. Your task is to make sure they are clean and free of rust or debris. In addition, you should also make sure that the rails remain level and are absolutely vertical at all times. Although you can make minor corrections to the functioning of the tracks yourself, any major adjustments should be made by a professional technician.
10. Take Care of the Garage Door Exterior
The door itself is something that is often overlooked when checking other structural elements down the automated garage door maintenance checklist. The inspection approach depends on the material from which the doors are made. So, if you have a wooden gate, make sure there is no water damage or deformation, and also look for chips and paint peeling anywhere. If your door is made of steel, you need to check for rust, which will need to be sanded, primed, and painted.
How to keep the garage door properly maintained? No matter what material your gates are made of, do not forget to take regular care of their appearance and wash them with a mild universal cleaner, as well as paint as needed.
If you are thinking about how to maintain a garage door and opener and do it efficiently, safely, and reliably, use the services of experienced technicians. STI Garage Door experts will help you to carry out maintenance professionally, at an affordable price, and with the best results.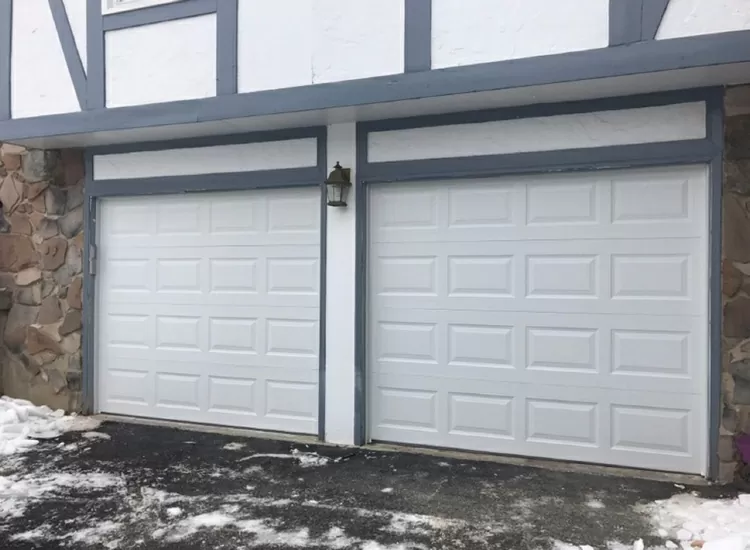 Contact STI Garage Door for Advanced and Complete Garage Door Maintenance
24/7 Emergency
Garage Door Service
Once you've done the inspection following yourgarage door preventive maintenance checklist, the best way to maintain it is to seek professional help. STI Garage Door is an advanced and versatile garage door repair and service company that offers proven expertise, a qualified team, clear pricing, and complex solutions. It is specialized in new garage door installations, garage door opener repair, garage door maintenance service, garage door spring repair, insulation services, and high-tech openers. Get a free assessment, advanced service, reasonable prices, complete solutions, quality assurance, and guaranteed satisfaction.
Contact us and find out how to maintain the garage door in Maryland, how to maintain the garage door in Washington, and how to maintain the garage door opener in Virginia. Hire experienced and qualified specialists for systematic preventive check and inspection, and then your garage doors will serve you for many years. STI Garage Door is your reliable and trusted partner for the installation and adjustment of garage doors and openers.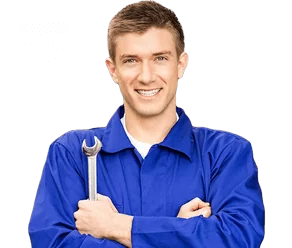 Spring Replacement
$25.00 off
Not valid with any other discounts offer!
Opener Repair
$15.00 off
Not valid with any other discounts offer!
New Garage Door
$100 off Single Door
$150 off Double Door
Not valid with any other discounts offer!
New Garage Door Opener
$50.00 off
Not valid with any other discounts offer!
Senior and Military
Extra 5% off
Not valid with any other discounts offer!
Tune-Up Special
$85.00 off
Not valid with any other discounts offer!
Show More +