Rolling up a garage door is a rather complicated procedure with many mechanisms involved. Like any mechanism, it is prone to breakdowns and malfunctions. Such problems will often catch you by surprise, and if you have never encountered them, you are unlikely to know what to do in such situations. We decided to create a small guide on the most common issues with roll up garage door mechanisms and how to adjust roll up garage doors.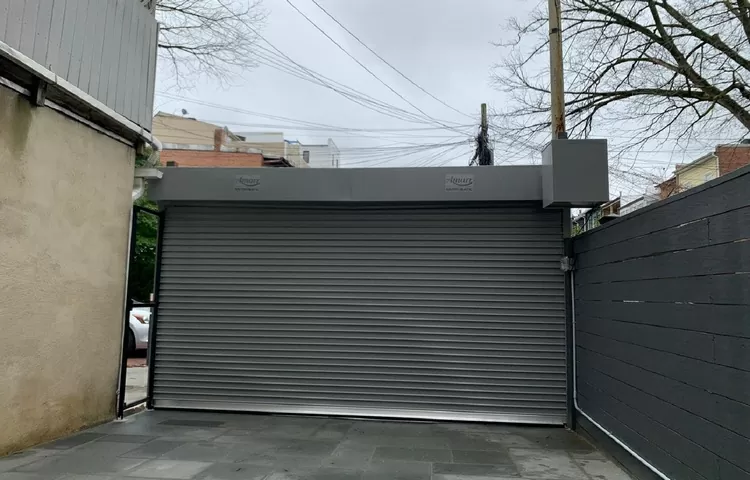 What are the Most Common Malfunctions of Roll Up Garage Doors?
24/7 Emergency
Garage Door Service
When your garage door doesn't work as intended, chances are you are faced with one of these fairly common problems. To understand where to look for the cause, you should know the main issues with garage doors:
Incorrectly aligned door leaf after installation. If you were installing the metal roll up garage doors yourself, the use of a leveling tool should have been a prerequisite. During the installation process, do not rely on your eye, as this can lead to door malfunctions even with the slightest distortion of the sash. However, no one is safe from improper alignment when the door was installed by the master, so the cause of a roll up garage door malfunction may lie in this.
Header skew. This reason is also a consequence of the incorrect installation of the door. When skewed, the door begins to reach for the guides or push against the wall.
Inverted door spring. Incorrect roll up door tension adjustment can also be one of the reasons for flawed garage door roll up operation. If the spring is too tight, it will simply break the next time the door is opened. In addition, incorrect tension will make opening and closing the door much more difficult.
Tight guides. The tighter the guides, the more difficult it is to open and close the door, as it will reach for them and scratch against them. As a result, you can not only scratch the paint on the door but also damage the door leaf itself. As a result, adjusting the roll up garage door is needed to keep your door safe and sound.
Drum not aligned properly. If your door is quite old, you will need to align a large piece of metal with the edge of the drum to form the drum during installation. The incorrect alignment will cause the entire door to roll crookedly along the rails. This problem is absent on garage doors with a corrugated drum, since the web itself is attached to the drum, forming a perfect cylinder when worn.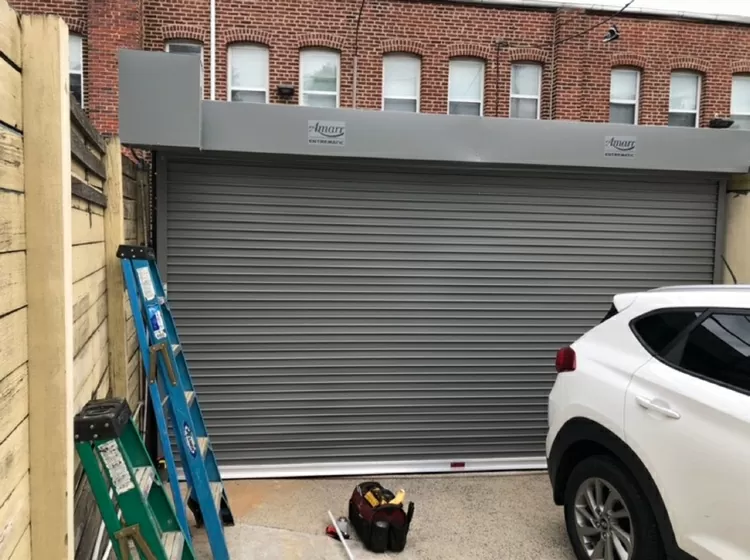 5 Steps for Adjusting a Roll Up Garage Door
There are several options for a roll up garage door adjustment, namely decreasing or increasing the spring tension. First, it is worth briefly considering which method works best in what cases. Reducing spring tension is necessary if the garage door opens normally, but it is difficult to close it. Meanwhile, increasing spring tension is mandatory if the door does not open well. To adjust the tension, you should follow these steps:
Step 1. Take a 3/8" winder bar and insert it into the tensioner ratchet wheel.
Step 2. Begin to rotate the rod down to increase the tension. Be careful, however, as each tooth engagement is equal to 1/8 of a turn. Thus, set the required tension for your garage door.
Step 3. To loosen the garage door spring tension, you need to pull the winding rod down until the pawl disengages. Next, you need to lift the flange up and move the winding rod up until the pawl engages. Thus, you need to move the winding rod until the pawl is fully engaged with the tooth.
Step 4. Remove the winding bar.
Step 5. Check the door's performance by opening and closing it several times. This way, you can feel the balance of the door. If you still have problems opening and closing the door, make additional adjustments of roll up garage doors and recheck them.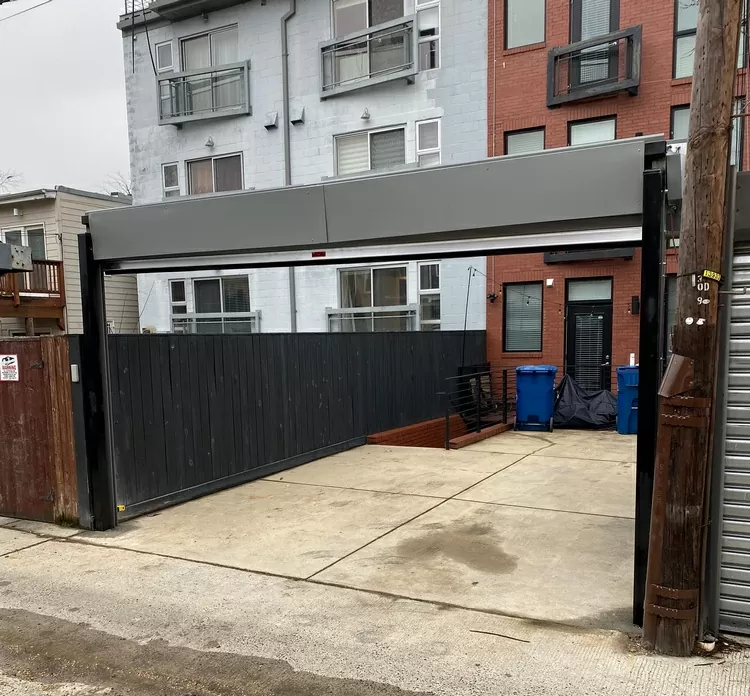 If You Want to Get Quality Maintenance of Your Garage Door – Contact STI Garage Door
Whatever one may say, garage doors are a complex mechanism, and sometimes even skilled users need the help of specialists in solving arising issues. As an example, is garage door insulation worth it? And for this, STI Garage Door exists. We have been providing repairing services for commercial garage doors of any complexity for many years, and our services are a guarantee that your commercial roll up door will serve you faithfully for many years.
On our staff are only the most highly qualified specialists who work with garage doors of any complexity. In addition, we provide a wide range of services, including:
Maintenance services for garage doors
Repair and maintenance of springs
Insulation services
High-tech openers installation
All you need is to drop us a line, tell us about your problem with the garage door, and our specialists will tell you how to adjust a roll up garage door and come up with the best solution for it.
Wrapping Things Up
24/7 Emergency
Garage Door Service
Sooner or later, any roll up garage door will need adjustments. Years of operation do not pass in vain. In addition, no one is insured against breakdowns and malfunctions. However, now you are armed with knowledge and know everything about the roll up garage door adjustment process, so you can now do it with your own hands.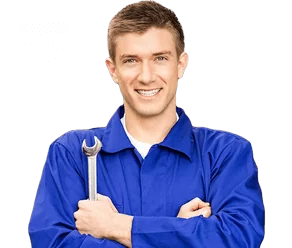 Spring Replacement
$25.00 off
Not valid with any other discounts offer!
Opener Repair
$15.00 off
Not valid with any other discounts offer!
New Garage Door
$100 off Single Door
$150 off Double Door
Not valid with any other discounts offer!
New Garage Door Opener
$50.00 off
Not valid with any other discounts offer!
Senior and Military
Extra 5% off
Not valid with any other discounts offer!
Tune-Up Special
$85.00 off
Not valid with any other discounts offer!
Show More +